In a news story you would expect to read on websites like The Onion, a Ugandan holy man was suspended from his duties as imam, after it was discovered that he had unknowingly wed a fellow man.
27-year-old Sheikh Mohammed Mutumba, was recently suspended from his duties as a cleric at the Kyampisi Masjid Noor mosque in Kayunga, after his wife of two weeks was caught stealing a TV from a neighbour. The theft wasn't what caused the imam's suspension, but the shocking revelation that his wife, Swabullah Nabukeera, was actually a man. Mutumba is said to have been totally oblivious to his wife's real gender, and was devastated by the news. His superiors at the mosque still decided to suspend him in order to 'preserve the integrity of their faith.'
Photo: Andrew Itaga/Unsplash
Mutumba and his young "bride" got married in a traditional Islamic ceremony, last month. Pictures taken at the event show both newlyweds smiling and surrounded by family and friends. Amisi Kibunga, who works at the Kyampisi Masjid Noor mosque, told the Daily Monitor that he and most of the people who had met the imam's bride were fooled by her voice and demeanour.
"He had a sweet soft voice and walked like a woman," Kibunga said, adding that he had heard Mutumba complain that four days after the wedding his new bride refused to take her clothes off while they slept. When she was out of the house, Nabukeera always wore a hijab or a traditional gomesi dress, which didn't raise any suspicion. She also performed all her usual duties, like cooking, cleaning and doing the laundry, so her husband didn't suspect a thing.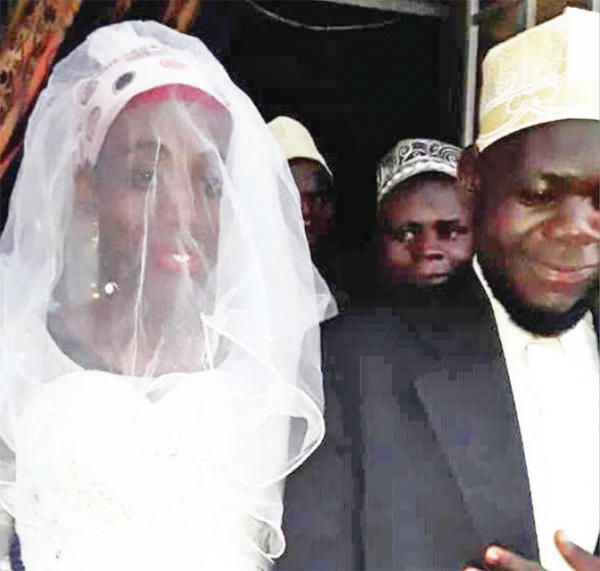 Sheikh Mohammed Mutumba and Swabullah Nabukeera
The truth came out when the imam's "wife" was caught trying to steal a TV set and some clothing from one of her next door neighbors. When police showed up on the scene, they performed a body search to see if the woman was concealing anything, and that's when they discovered that she was actually a man.
The impostor reportedly confessed that his real name was Richard Tumushabe, and that he had married Sheikh Mohammed Mutumba in an attempt to steal his money. An investigation is still ongoing.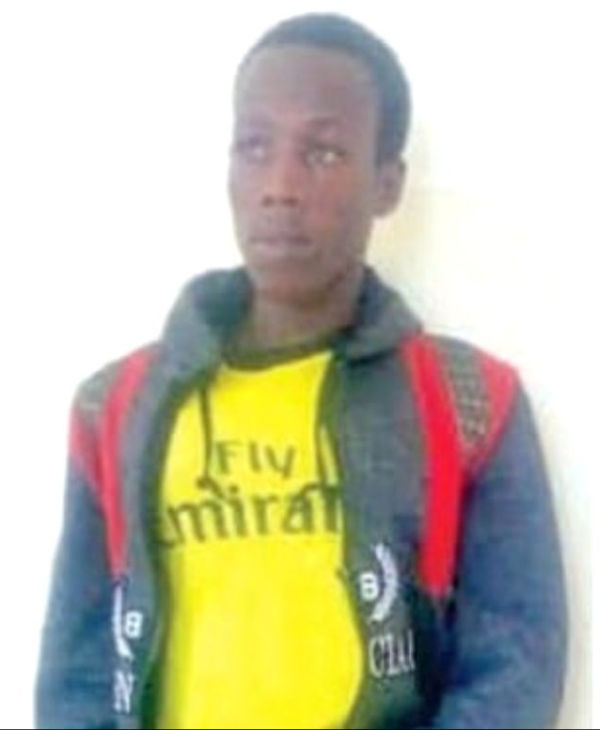 Richard Tumushabe, aka Swabullah Nabukeera
Mutumba reportedly met his "bride" through her aunt, Nuuru Nabukeera, who lives in Kituula village. As is traditional, the imam paid a dowry which included two goats, two bags of sugar, three busuutis, a carton of salt and a Koran. The aunt was also arrested following the shocking revelation, but she maintains that she did not know Richard was a man, as she only met him as a young adult, when he had already adopted his female persona.
As for imam Mutumba, he has been suspended from his duties at the mosque in Kayunga, and has reportedly moved in with some relatives and is receiving counselling to help him get over the ordeal.