Two years ago, a winemakers' association in France dropped 120 bottles of red, white and rosé wine at an undisclosed location in the Mediterranean Sea, as part of an experiment to see if sea bed aging yields better results than traditional cellar aging.
Members of "Les vins de Bandol" winemakers association said that they were inspired to stage this sea aging experiment by the discovery of amphorae that had sunk to the bottom of the sea hundreds, even thousands of years ago. But what really intrigued them was the discovery of intact decades-old wine bottles that had been lost at sea during World War 2, the contents of which had an exquisite taste, according to wine experts. In theory, the sea bed, 40 meters underwater, seemed like a great place to age wine, but they needed proof that this unique environment made the wine taste better, so in the summer of 2015, they dropped 120 bottles of their finest wines into the Mediterranean Sea with plans to retrieve them a year later for a taste test.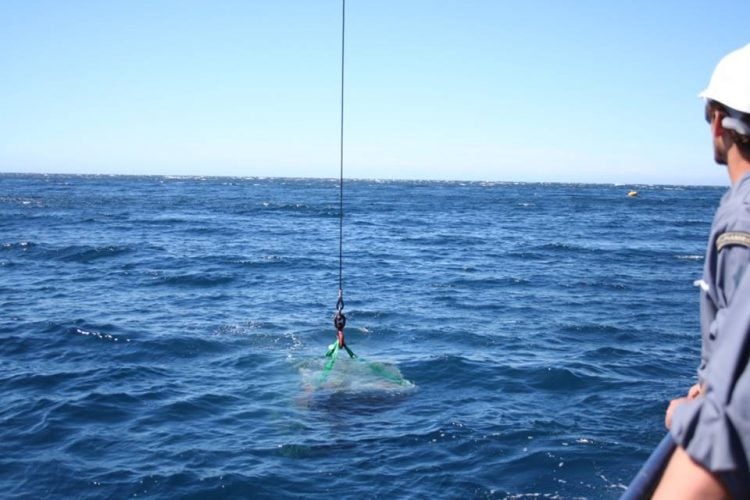 Photo: Association Vins de Bandol/Facebook
"All types of wine can be submerged, with extremely positive long-term effects," said Philippe Faur-Brac, a wine expert who won the title of world's best sommelier in 1992. He cites a similar experiment 20 years ago, where bottles of white wine from Noirmoutier, an island off the Atlantic coast of France, were preserved in an oyster field for just a few months, and developed exceptional flavor complexity.
Faur-Brac claims that the sea bed has all the right conditions for wine preservation. Very little light reaches 40 meters underwater, there is no air, the temperature is relatively cool and, most importantly, constant all year round.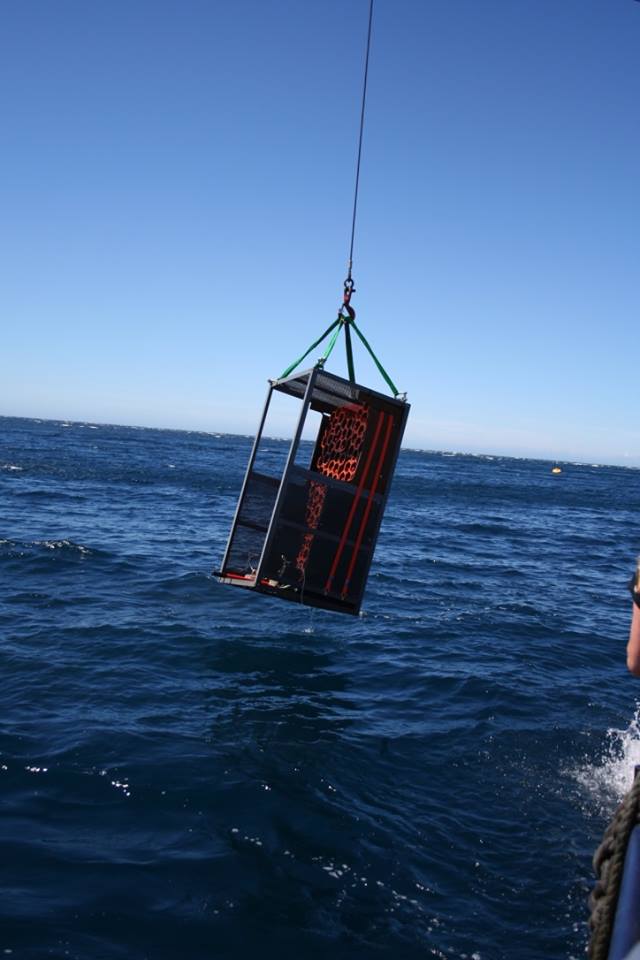 Photo: Association Vins de Bandol/Facebook
To stage their experiment, the winemakers of "Les vins de Bandol" partnered with France's National School of Divers, to ensure that their precious cargo was handled properly during the submersion process. The bottles were submerged in a honeycomb-like container and then placed in a large coffer for long-term preservation. The exact location of the wine has not been disclosed, for fear of curious "pirates" with a taste for fine wine. At the same time, 120 bottles of the exact same wines were placed in a land cellar, to act as a control sample.
Last fall, samples of the submerged wines were offered to a committee of wine experts, for an initial evaluation of the underwater aging process. Master sommelier Gisèle Marguin reported that the wine she got to taste felt good in the mouth, had a good body, with notes of black fruits and even chocolate, but noted that the secondary aromas had not yet developed fully. She concluded that the wine needed more time to reach its full potential.
The Bandol winemakers association is apparently not the only one experimenting with underwater wine aging. Several other wineries across France are conducting their own experiments, but so far their results remain confidential.
According to Philippe Faur-Brac, many winemakers are talking about the benefits of underwater aging, and now even spirits makers want to try it with rum and cognacs. However, the chances of getting your hands on a bottle of wine aged on the bottom of the Mediterranean Sea or the Atlantic Ocean are very slim, as these products are not for sale yet.
If or when these wines become commercially available, the extra costs to winemakers, due to working with professional divers, and the risks associated with underwater preservation are bound to make them both very rare and incredibly expensive. Just like asteroid-aged wine…