As part of its ongoing efforts to integrate robotics into its gigantic warehouse operations, Amazon recently began experimenting with a bipedal robot called Digit that should be able the most repetitive tasks.
Amazon warehouse employees have long gotten used to working alongside robots, but staff at the company's BFI1 experimental facility in Sumner are now getting familiarized with Digit, a new type of humanoid robot developed by Agility Robotics, a startup based in Corvallis, Oregon. Standing 5ft 9in (175cm) tall and weighing 143lb (65kg), Digit can walk forwards, backward, and sideways, and can also crouch if it needs to. Amazon's new robot worker has two arms, two legs, a blue chest, and two square lights for eyes, and is currently tasked only with recycling the iconic yellow boxes once they have been emptied of inventory.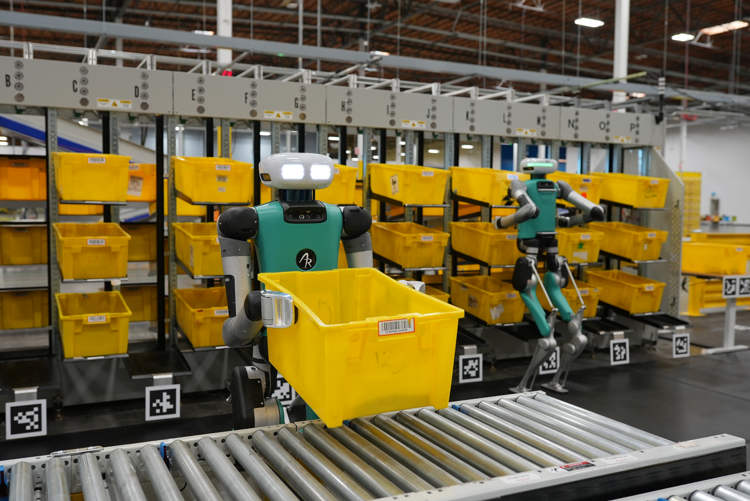 "We believe that there is a big opportunity to scale a mobile manipulator solution, such as Digit, which can work collaboratively with employees," an Amazon press release reads. "Our initial use for this technology will be to help employees with tote recycling, a highly repetitive process of picking up and moving empty totes once inventory has been completely picked out of them."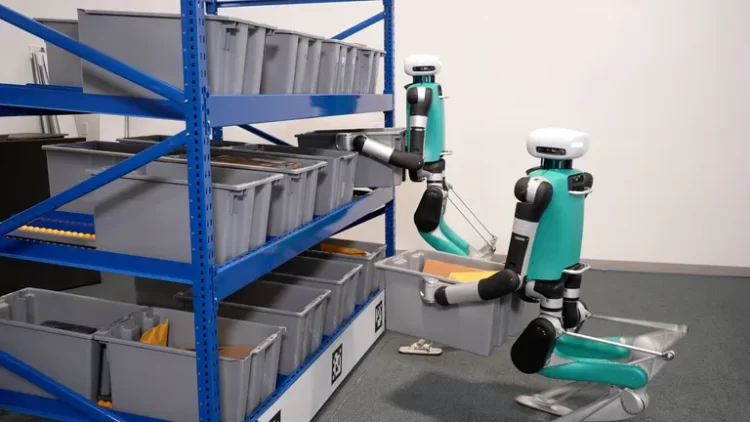 While Amazon sees Digit as a way to "eliminate all the menial, the mundane and the repetitive tasks" inside its warehouses, some of the company's employees may be looking at their new robotic co-worker as a threat that might steal their jobs in the not-so-distant future. Still, the company insists that Digit is meant to work alongside humans, not replace them.
"There's not any part of me that thinks that would ever be a reality," Tye Brady, the chief technologist at Amazon Robotics, told The Guardian. People are so central to the fulfillment process; the ability to think at a higher level, the ability to diagnose problems. We will always need people … I've never been around an automated system that works 100% of the time."