Albar Tessier, a blind teacher from France, recently arrived in Bolivia to prepare for a grueling challenge – walking 140 kilometers across Salar de Uyuni, the world's largest sand desert, in just seven days.
Tessier, who teaches blind children in his home country, set this personal challenge for himself before losing his vision completely, and has reportedly been training for it for the past couple of years. He wants to show the world that people with disabilities are also capable of performing amazing feats, and to this end he will be travelling alone, guided only by audio GPS, and with an emergency team maintaining a safe distance.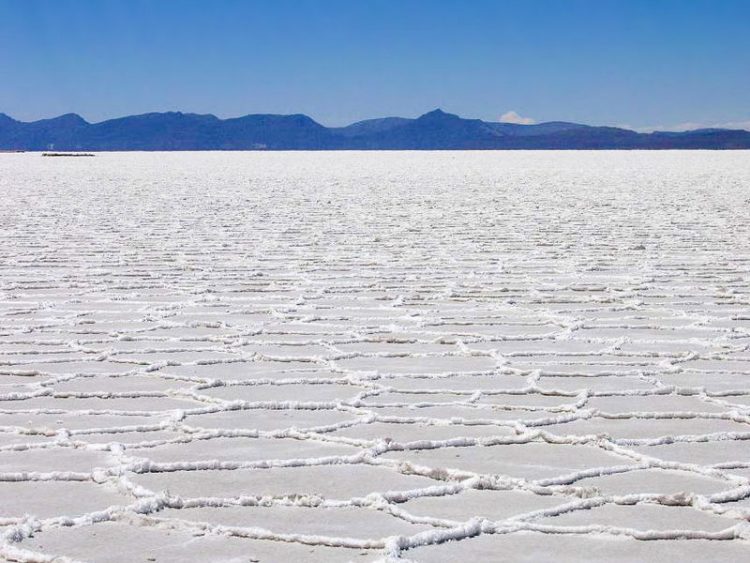 Photo: Anouchka Unel
Albar Tessier's epic walk across Salar de Uyuni is set to begin today, July 17th and last seven days, until July 23rd. The Frenchman hopes to cover a distance of 20 kilometers per day, a challenging feat even for people without disabilities, considering the special conditions of this place. Despite being almost completely flat, Salar de Uyuni is located at about 3,650 meters above sea level, with temperatures fluctuating between -3 and 20 degrees Celsius.
To make his journey even more challenging, the blind teacher chose the longest route across the white deserts, setting off from the village of Llica and walking 140 kilometers to the village of Colchani. He will be dragging a sled packed with water, sleeping bags and supplies, and will be followed from a distance by his doctor and an emergency team, should something go wrong.
Tessier has asked his team to remain a safe distance behind him and not offer any support unless he asks them to, via satellite radio. To help him find his way around, the Frenchman will wear an audio GPS device.
Salar de Uyuni covers an area of ​​10,582 square kilometers and contains between 50% and 70% of the world's lithium reserves. It is also one of Bolivia's most important tourist attractions.