17-year-old Brennan Agranoff started his custom sock business in middle school, with a small loan he got from his parents. He has so far sold over $1 million worth of socks online in the last four years and is now planning to get his wacky socks into retail stores as well.
Brennan came up with the idea for his custom sock company at just 13 years old. He was attending a high-school basketball game in his home town of Sherwood, Oregon, and noticed that many kids his age were wearing the same white Nike sport socks. The young entrepreneur told himself that if these plain white socks were so popular with kids, then some cool custom designs would surely be an even greater hit.
Photo: Bisnett Insurance/YouTube
But the boy didn't pitch the business idea to his most likely investors – his parents – immediately. Instead he spent six months researching things like digital printing machinery and technology and drawing up a business plan. Only when he had everything figured out did he approach his parents about a loan. " "They thought the concept was a little out there," Brennan recently told CNN Money, but he kept pushing, and eventually received a $3,000 loan to start his company.
HoopSwagg started out in the Agranoff family garage. Brennan asked his parents to buy "as many white athletic socks as they could get from Dick's Sporting Goods," and he started working on original designs. The teen didn't let the fact that he was colorblind stop him, and has so far come up with over 200 original designs, which range from goofy (a melting ice cream cone) to funky (a spoof of the infamous Portland International Airport carpet) and abstract.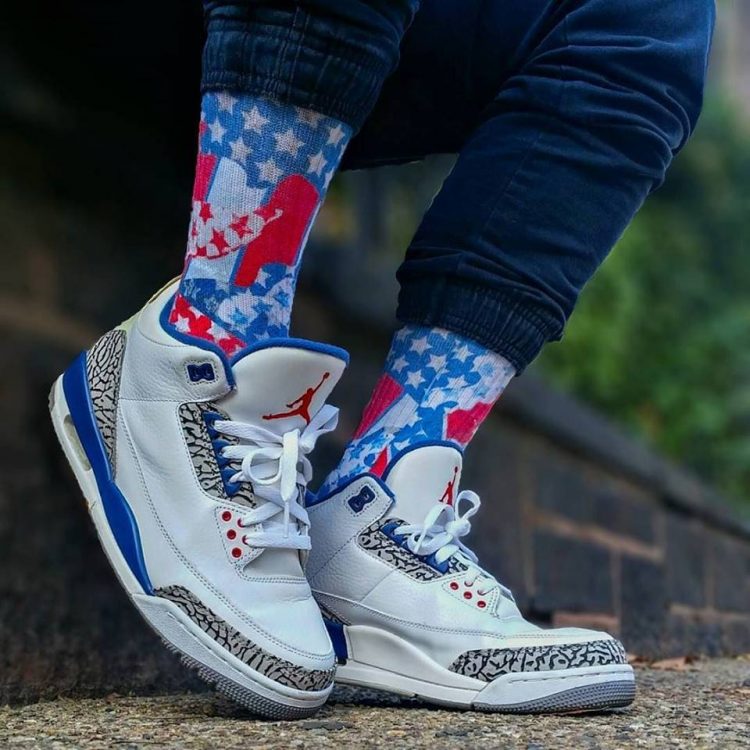 Photo: HoopSwagg/Facebook
Business was slow the first year, but then Brennan Agranoff started pushing his brand heavily on social media, leveraging both his social circle of friends and also targeting a group of online influencers to help promote HoopSwagg products. Orders soon started coming in in large numbers, and HoopSwagg became a popular brand among custom sock enthusiasts.
As business started booming, Brennan's parents built a 1,500-square-foot building on their property for production, warehousing and shipping, and his mother became a full-time HoopSwagg employee. They now get around 100 orders every day, and that number is only growing to grow as Agranoff plans to expand into arm sleeves and ties, and get his products into retail stores. Right now, his designs can be found on the official HoopSwagg website, Amazon and eBay.
Photo: HoopSwagg/Facebook
Four years after starting his business, Brennan Agranoff has sold over $1 million worth of his original socks, acquired one of his main competitors, adding its 300 designs to his collection and got into custom printed shoelaces as well, all while balancing school, house chores and his social life. And he says he loved every minute of it.
Brennan has never taken a business class in his life, but says he has always had an entrepreneurial spirit, buying items at garage sales and selling them on eBay when he was just 8 years old. "So really, I've been learning how to do this for a while. Especially today, with all the information available on the internet, you can't be too young to learn how to be an entrepreneur," the 17-year-old says.
Agranoff has dedicated around six hours a day to his business, after coming home from school and finishing his homework, but he's scheduled to graduate high-school six months early this year and while going to college is definitely in his future plans, he wants to dedicate himself to HoopSwagg full-time for the moment.