Hundreds of people, including families with children, were branded "covidiots" after being spotted breaking social distancing rules on the shores of a toxic lake formed on the site of an old chalk quarry, and even jumping in the dangerous water.
The old quarry at Chinnor, in Oxfordshire, has become known as the "Chinnor Riviera" or the "Blue Lagoon", after its deceptively turquoise water became a hot spot among local teens but also families with young kids, especially after the end of the Covid-19 quarantine. Last weekend, locals alerted police forces in the area about the presence of hundreds of people on the private property, a closed chalk quarry. Despite its alluring color, the flooded quarry contains highly alkaline substances, is highly toxic and can cause serious health issues.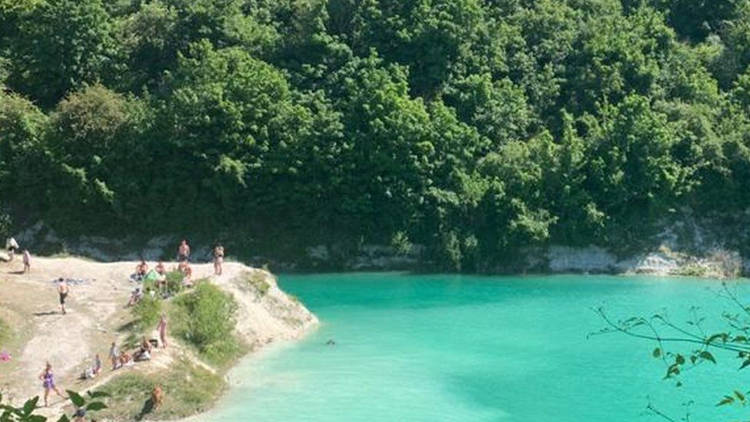 Photo: Facebook
"Do not enter water due to high pH levels," a warning plaque at the site reads. "This can cause skin and eye irritations, stomach problems, fungal infections such as thrush, other infections such as rashes. Think! Would you swim in ammonia (pH 11.5) or bleach pH (12.6)? Well these are similar to the Blue Lagoon – pH 11.3)!"
That didn't seem to stop hundreds of people from treating as a harmless tourist destination over the weekend, parking over driveways, getting drunk, tombstoning  and littering, with no regard for social distancing. There were even rumors of a rave being planned at the toxic lake.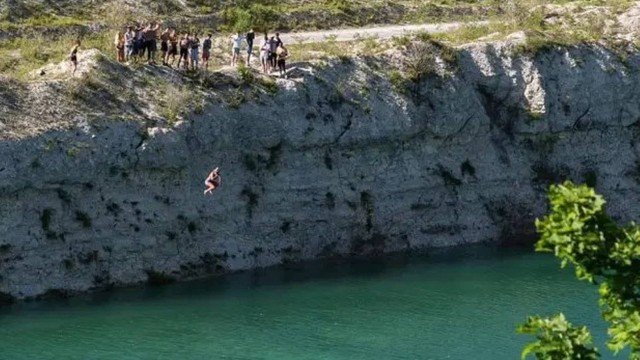 Photo: Facebook
"They were treating the quarries like a beach. Jumping in from cliff edges into very dangerous water," one eye witness said. "It's very cold, very deep and it's stagnant water with all sorts of diseases and a pH level almost as high as bleach, yet people were letting their kids swim in it."
To stop people from attending the rumored rave scheduled at the Chinnor Blue Lagoon last weekend, locals set up a roadblock and alerted police about the situation. The owners of the former quarry have since deployed security guards with dogs to patrol the area and keep people away.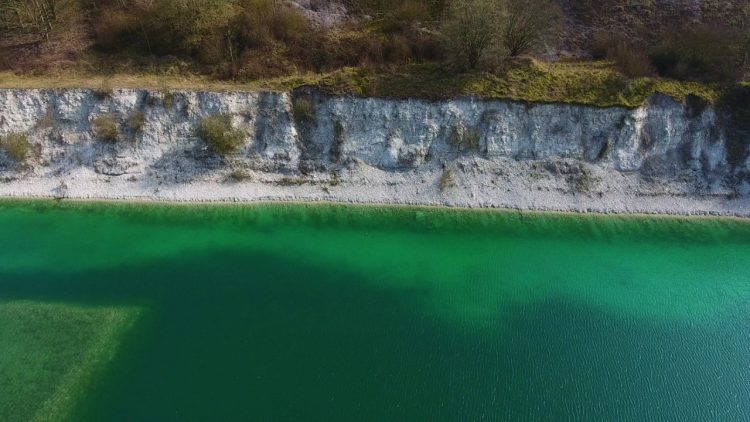 Photo: YouTube
"We would like to inform the public that Chinnor Quarry is private property and should not be visited under any circumstances," a Thames Valley Police spokesman said. "The water in the quarry is highly toxic and can cause serious health issues. It is also extremely dangerous as it is surrounded by cliff faces and the ground can be unstable in areas."
Interestingly, another Blue Lagoon in England was dyed black a few years back for very similar reasons, as people just couldn't stay away from its turquoise but dangerous water.