A Wisconsin dentist was recently found guilty of intentionally damaging his patients' teeth so he could charge them more after fixing them.
61-year-old Scott Chamolli faces up to 10 years for each of his five healthcare fraud charges, and a maximum of five years for two other charges. The experienced dentist allegedly made millions by purposely drilling or breaking his clients' teeth and then charging them extra to fix the damage. According to prosecutors, after causing the unnecessary damage, Chamoli would pressure his patients into unnecessary procedures just to boost his profit. Even though many of the victims thought their teeth were fine, they trusted him as the professional and paid for the unnecessary procedures.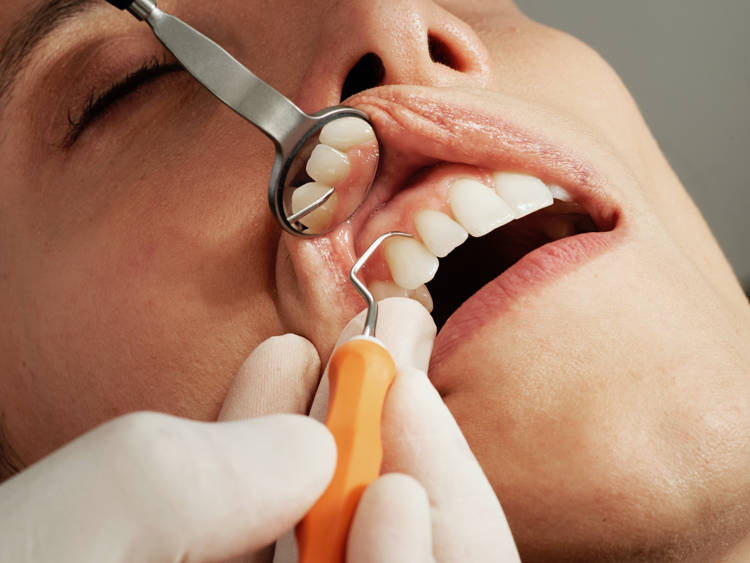 Photo: Unsplash/Caroline LM
"Some of these patients were extremely vulnerable individuals in abusive relationships, recently widowed, survivors of cancer and living paycheck to paycheck scrounging to afford the co-pays required for the unnecessary procedures he was billing," prosecutor Julie Stewart said in 2020.
Scott Chamolli's scheme only came to light in 2019, when he decided to sell his practice. the new owners looked over the files and noticed the unusually high number of procedures the dentist had carried out in the previous three years. According to one insurance company executive, while an average Wisconsin dentist performs fewer than six crowns for every 100 patients, Chamoli's rate was 32 crowns per 100 clients.
A former assistant at Chamoli's dentistry business testified that his office went from busy to extremely busy after he consulted with marketing experts who recommended that he sell more services to boost profits. Baily Bayer added that she was new to the profession but still found it odd that the accused would take X-rays after performing some drilling on the patients' teeth.
Prosecutors told the court that Scott Chamoli would use the shots of the deliberately damaged teeth as "before" photos to send insurance companies and justify the crown procedures. These were only partially covered by insurance so his patients had to pay considerable amounts of money as well. The disgraced dentist's lawyers insisted that the only thing their client was guilty of was "hard work".
"He certainly denies that his hard-earned wealth of many, many years of dental practice at the 40 to 60 hour per week range are the product of anything other than his own diligence, hard work and good business acumen," one of his lawyers said.
Scott Charmoli faces up to 20 years in prison, but is likely to get a much more lenient punishment. His sentencing is scheduled for June 17.