A Malaysian doctor recently confessed to battling methamphetamine addiction for the last nine years, after being introduced to the drug as a way to boost his energy level to cope with 48-hour hospital shifts.
Dr Sasitharan Ayanai, a 39-year-old doctor at a government hospital in Johor Baru, Malaysia, got addicted to meth nine years ago, shortly after coming home from Russia, where he graduated medical school. Long-hour shifts, sometimes up to 48-hours-long, without proper rest and having to treat countless waves of patients quickly took a toll on the young doctor, and he found himself looking for a way to boost his energy level just to cope with the situation. He was introduced to metamphetamine, and because he was a doctor, he thought he could control himself and not become addicted, but he was wrong. Fast forward nine years, and Dr Sasitharan is still struggling to stay clean.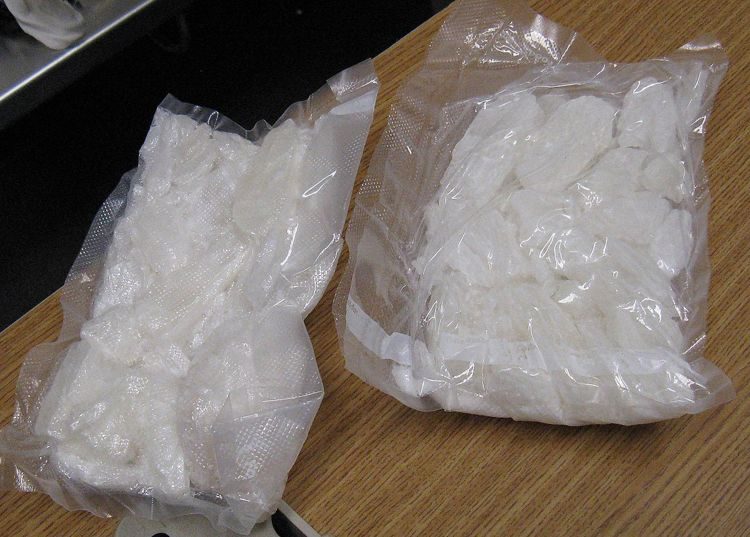 Photo: U.S. Customs and Border Protection/Wikimedia Commons 
"At that time, I was stressed, and after some time, I was introduced to methamphetamine. It was the booster needed for long working hours. I only wanted energy, that's all," Dr Sasitharan Ayanai told Malay Mail. "In my mind then then, I thought I will be spared addiction because I thought as a doctor, I'll be able to keep (the urges) under control, but I was wrong as the drugs got a hold of me and made me a hardcore addict."
Six years ago, after realizing how bad his addiction had gotten, Sasitharan, decided he couldn't go on like that so he voluntarily checked himself into the Rumah Pengasih drug rehab center. He actually became the house doctor there, and managed to keep himself away from meth, but two years ago, he relapsed into drug addiction.
"However, in 2017, I left Pengasih because my father was ill, and when I came out, it was difficult for me to adjust, and once against after six months, coupled with depression from relatives' insults, I relapsed," the doctor confessed.
He checked himself into Pengasih again two months ago and is undergoing treatment. He hopes that this time he will be able to stay away from meth for good.
Photo: valeopardo/Pixabay
Although the drug gave him the energy he needed, Dr Sasitharan said that it also had side effects that heavily impacted his personal and social life. He would get angry for no good reasons and experience sudden mood swings, and he went as far as to call off his wedding just 20 days before it was to take place.
Ramli Abd Samad, president of the Rumah Pengasih rehab center, said that the general perception is that only people with unfavourable social backgrounds get addicted to drugs, but that is not the case at all. Many highly educated individuals turn to meth in order to perform better at work.
"Those days, drugs were used for recreational purposes, to enjoy and be high at night clubs, but now many people are also using it for work purposes, such as to boost confidence while giving presentations and so on. This is because modern drugs have the ability to boost concentration and energy," Ramli said.