A Kentucky oncologist who studied nearly 5,000 near-death experience cases over the last 37 years, claims that he has come to believe that "there's certainly an afterlife".
Jeffrey Long was an oncology resident when he first came across an article describing a near-death experience. He was studying how to best treat cancer using radiation at a library when he came across this fascinating case that ended up changing his life. Up to that point, he had been taught that people were either alive or dead, but here was this cardiologist describing the incredible experience of a patient who had died and then came back to life. Long was eager to learn more about near-death experiences or NDEs, and he became so obsessed with them that after his residency he founded the Near-Death Experience Research Foundation, and he has since collected and studied thousands of NDEs. His conclusion – there is definitely life after death.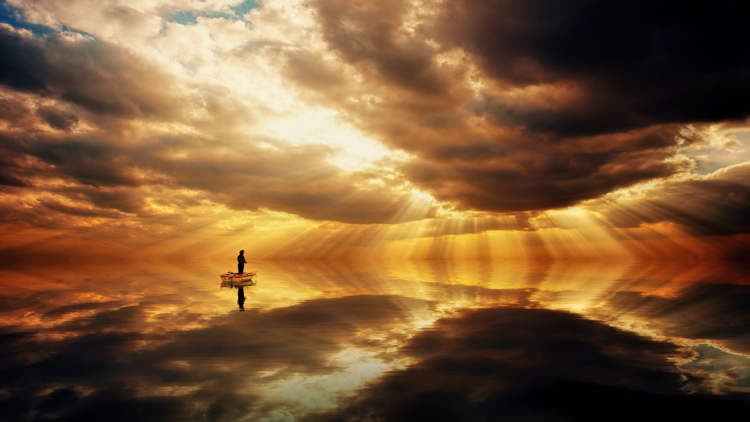 Photo: Johannes Plenio/Unsplash
"I'm a medical doctor. I've read brain research and considered every possible explanation for NDEs," Dr. Long wrote in an essay for Insider Magazine. "The bottom line is that none of them hold water. There isn't even a remotely plausible physical explanation for this phenomenon."
"These experiences may sound cliché: the bright light, the tunnel, the loved ones. But over twenty-five years of studying NDEs, I've come to believe that these descriptions have become cultural tropes because they're true," the oncologist said. "I even worked with a group of children under five who had NDEs. They reported the same experiences that adults did—and at that age, you're unlikely to have heard about bright lights or tunnels after you die."
Although every one of the over 4,800 near-death experiences he has studied over the last three and a half decades is different, many of them share certain patterns. For example, about 45% of people who have a near-death experience also have an out-of-body experience, which can be described as 'their consciousness separating from their physical body, usually hovering above'.
Apparently, during one such experience, one woman lost consciousness while riding her horse and while her body remained on the trail, her consciousness traveled with her horse back to the farm they had left. She was later able to accurately describe what had transpired at the farm, even though her body had not been there, and those present confirmed her account.
"In the face of overwhelming evidence, I've come to believe there's certainly an afterlife," Jeffrey Long said, adding that his work with NDEs has made me a more compassionate and loving doctor.