In an attempt to gather data on the effects of long-term isolation without any notion of time on the human brain, 15 volunteers will spend 40 days in a cave in Ariège, in the south of France.
In what is being described as a "world first", eight men and seven women will be spending 40 days isolated in a large cave, without phones, watches or any type of device that could help them tell time. The project is called Deep Time and it's the brain child of Franco-Swiss explorer Christian Clot, who himself is one of the participants. He along with the 40 other volunteers will started their "timeless life" experiment today, and will be spending the next 40 days isolated in a large cave in the Pyrénées mountains. They are all equipped with sensors allowing a dozen scientists to follow them from the surface.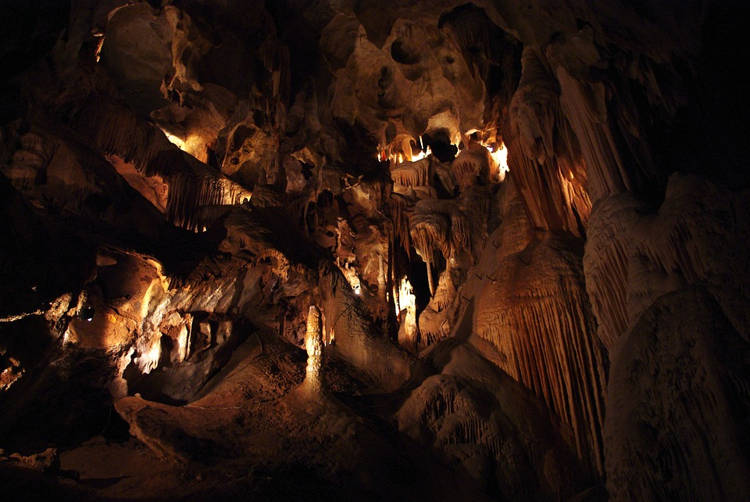 Photo: M_Carted/Pixabay
"This experiment is a world first", said Professor Etienne Koechlin, director of the Cognitive and Computational Neurosciences Laboratory at the Ecole Normale Supérieure in Paris. "Until now, all missions of this type focused on the study of the physiological rhythms of the body, but never on the impact of this type of temporal rupture on the cognitive and emotional functions of the human being."
Completely deprived of natural light, and the use of ubiquitous gadgets like phones or watches, the 15 volunteers will need to adapt to the constant 12-degree Celsius temperature and 95% humidity of the cave, generate their own electricity using a pedal boat system, and draw the water they need from 45 meters deep.
"Losing time is the greatest disorientation there is, and it is this aspect that the Deep Time mission wants to better understand," the Deep Time official website reads. "During certain events, our perception of time is altered : it seems to pass very slowly or very quickly, unrelated to the reality of each passing second. What happens then? How to find the sense of time? What are the connections between cognitive and biological time, between the brain and genetic cells? What is the relationship between perceived time and normative time, that of our watches? How does our brain see time?
In an attempt to answer some of these questions, scientists will allegedly be monitoring the 15 participant from the surface, collecting data transmitted by a number of sensors.
Christian Clot, the founder of Human Adaptation Institute, the non-profit behind the Dream Time experiment, was inspired to stage this mission by the Covid-19 pandemic and the way it impacted our lives. We were forced to spend long periods of time in isolation, despite having no idea of how this would affect our lives in the short or long-term.
Arnaud Burel, a 29-year-old biologist and one of the volunteers participating in Deep Time, said that he agreed to participate out of a desire "to taste this timeless life, which is impossible outside with our computers and mobile phones that constantly remind us of our appointments and obligations". Burel agreed that spending 40 days in a cave with 14 strangers wasn't going to be easy, adding that communication will be key.
To organize Deep Time, the Human Adaptation Institute collected 1.2 million in both public and private funding. The 15 participants will receive no compensation, but they do gave 1.5 tons of supplies at their disposal in the cave, to ensure that they can survive without outside intervention.
Deep Time has been getting a lot of attention in France, but not exclusively for the right reasons. Christian Clot has come under fire for calling himself a researcher "without having scientific training".
The Deep Time mission began on March 14, and is scheduled to last until April 22rd, if everything goes according to plan. For more information on the project, check out the official website of the project.