Nam Hyun Hee, one of the best female fencers in the history of South Korea, recently found herself at the center of a scamming scandal that continues to rock the Asian country.
Last Monday, 42-year-old former fencer Nam Hyun Hee introduced her fiancee to the world. It had long been rumored that the famous athlete had finally found love again after divorcing her husband of 12 years, cyclist Gong Hyo Suk, in August. The two revealed their relationship through an interview and a photoshoot, but instead of attracting support from her fans and the general public, Nam Hyun Hee was bombarded with allegations about her husband-to-be. She had introduced Jeon Chung Jo to the world as a young chaebol (a term used to describe someone from a wealthy business family) who had competed as an equestrian until an injury forced him to retire, but according to everyone who recognized him, he was nothing but a conman, or rather a 'con-woman', because he was actually a woman posing as a man.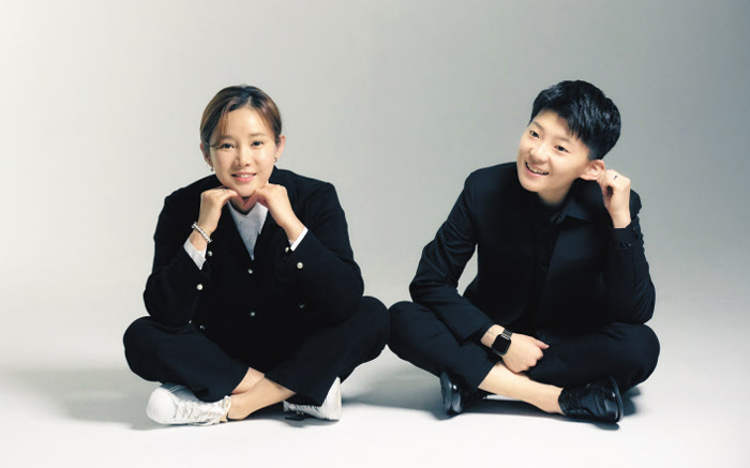 "Jeon Chung Jo is a girl, but she didn't even change her name while pretending to be a man…? And I'm her schoolmate. What 3rd generation chaebol? I know that she grew up in Ganghwado. How did Nam Hyun Hee… Please run away quickly!" one person commented on a photo of the two lovers.
"Wow… Jeon Chung Jo? She used to live a floor below us. Back then, she used the name Jeon Chang Jo. Everyone in our block thought she was a man. When the police brought a photo of her and asked if anyone knew this woman, we were all shocked to hear that she was a woman… The police came looking for her regarding fraud and another case," someone else wrote.
Social media was soon full of posts like the ones above, but Nam Hyun Hee not only dismissed them all but threatened legal action against anyone trying to discredit her future husband. Despite Nam's efforts to protect her fiancee, the evidence of 'his' lies continued to make its way online. A credible news outlet reported that Jeon was actually a female student who attended Korea Horseman High School, an institution specializing in equestrian training, along with photos of her. Other sources claimed that Jeon was an ex-convict who had gone to prison for multiple charges of fraud and extortion and that he was actually a woman.
Dispatch, a media outlet that specializes in celebrity news, reported that in a 2019 case, Jeon posed as the illegitimate son of Philip Jeon, the Chairman of Paradise Hotel and Casino Group. However, those claims were proven false in a statement from the company. She was also sentenced to two years and three months in prison for swindling money from multiple victims.
In the face of overwhelming evidence, Nam Hyun Hee finally cut ties with Jeon Chung Jo and announced that their wedding had been canceled. Jeon didn't take the news too well, and 'he' was detained in front of the home of Nam's mother in Seongnam, after reportedly ringing the bell repeatedly at 1:00 in the morning, asking to be allowed inside. The police identified Jeon as a woman in her 20s…
Interestingly, after revealing her fiancee to the world, Nam Hyun Hee had claimed that she was pregnant with Jeon, something that didn't make sense after the revelation of 'his' true gender. In a recent interview, the former fencing star claimed that she had been shown fake pregnancy tests by the scammer several times and that she ended up believing the lie. However, she also revealed that Jeon Chung Jo posed as a transgender man who had undergone gender reassignment surgery, which would have made it impossible for 'him' to get her pregnant.
"I don't know, that's why I thought it was weird," Nam said. "I was suspicious that the test kit came out positive. I was going to check things out at a gyno clinic, but Jeon kept stopping me."
Since breaking up with Jeon, Nam Hyun Hee has reportedly learned that her former fiancee was already using her name to defraud various investors, many of whom said that they had only given them money because they trusted the former fencer.
Jeon Chung Jo has been released because the police do not consider her a risk of fleeing or destroying evidence, but she does have a restriction order banning her from coming closer than 100 meters to Nam, as well as calling or texting her.