A longtime fan of the 'Alien' franchise has spent three years turning a Barcelona apartment into a faithful replica of the Nostromo spaceship interior depicted in Ridley Scott's original 'Alien' film.
43-year-old Luis Nostromo watched Alien when he was still a child, and even though he found it scary, he fell in love it with. The Barcelona man has spent the last two decades collecting Alien-related memorabilia, and for the last three years he has been working on his very own Alien Museum, an apartment decorated as the most iconic locations depicted in the movie. Today, his epic project is nearly complete, and it looks absolutely amazing.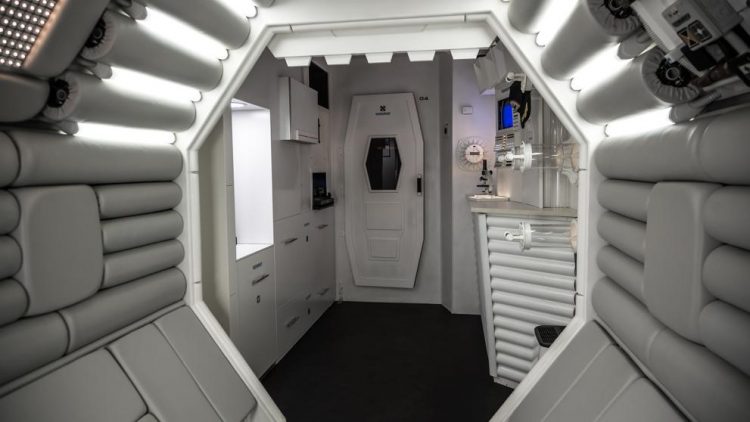 Photo: Luis Nostromo/Instagram
Walking into Luis' recreation of the Nostromo, it's hard to believes that you are in a Barcelona apartment, and not an actual spaceship. The iconic laboratory where we first witnessed the horrific "chestbuster scene", the escape pod Ripley leaves the Nostromo in, and even the corridors, they were all faithfully recreated by the Spanish Alien fan.
View this post on Instagram
"I ran out of space, so in the end I decided to move everything here and recreate the film set," Luis Nostromo said. "I wanted to make it special."
View this post on Instagram
After three years of working on his personal Alien museum in his free time, Luis Nostromo describes the project as a "dream come true". He hopes to put the finishing touches on it by the end of 2020, but it already looks fantastic, in my opinion.
View this post on Instagram
No word yet on whether he plans to turn the place into a tourist attraction, but he is reportedly accepting visits from other Alien fans who contact him via social media. So if you're even in Barcelona and would like to visit the Nostromo, you know who to contact.
View this post on Instagram
View this post on Instagram