An Argentinian football fan was recently arrested after allegedly hijacking a bus full of people to make sure he gets home in time to watch his country's game against Croatia at the World Cup.
Argentina is one of the few countries on this planet where football is as close to a religion as you can possibly imagine. People live and breathe the beautiful game and stars like  Diego Armando Maradona are worshipped, so when Argentina played Croatia in the semifinals of the 2022 Football World Cup in Qatar the whole country was buzzing. Missing the game was an unimaginable travesty, so when one man found himself on a bus at rush hour, just minutes before the start of the historic football match, he basically felt forced to take desperate measures.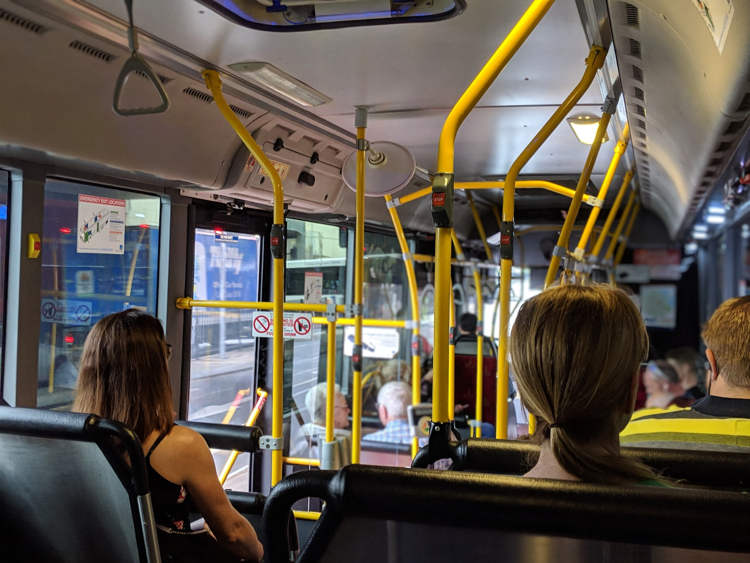 Photo: Mitchell Johnson/Unsplash
The incident took place on December 13, in the heart of the Buenos Aires town of Ciudad Santa María. The 53-year-old man was riding a bus on line 440 between Fraga and Avenida Ricardo Balbín when he realized that there was no way he would catch the start of the game at the rate that the bus was moving.
So when the vehicle stopped at a red light and the driver stepped out to buy something from a nearby kiosk, the man jumped behind the wheel and started driving towards his home. As soon as he saw the bus drive away, the driver called the police to report the hijacking, and multiple police cars were dispatched to its last known location.
View this post on Instagram
According to Argentinian news sources, the man drove the bus about four miles before abandoning it near his residence and continuing the rest of the way on foot. Unfortunately, the running football fan was caught by police near the intersection of Callao and Maestro Ferreyra streets and taken in for questioning.
Despite his desperate efforts to catch the start of Argentina's match against Croatia, the die-hard football fan ended up missing the whole game. He did however take comfort in the fact that his country won 3-0 and qualified for the World Cup Final. He was charged with hijacking a public transportation vehicle and it is unclear if he will be released from jail until Sunday when Argentina faces off against France.
People sure do some crazy things in the name of football. Just a few days ago, we wrote about a Chinese fan of the beautiful game who ended up with facial paralysis after staying up to watch every game at the World Cup for a week.