A zoo in southeastern France recently condemned the "stupidity" of some of its visitors after shocking photos of a 35-year-old female rhino with the names "Camille" and "Julien" scratched on its back went viral on social media.
La Palmyre Zoo, in the French city of Royan, allows visitors to touch some of the animals in its care when they approach the fence of their enclosure. It is designed to be a "moving" experience that allows visitors to appreciate the "beauty and diversity of nature", but for some it's simply an opportunity to display their ignorance and cruelty. Case in point, the people who shockingly used their fingernails to scratch their names onto the back of a female rhino when it approached the fence of its pen. Photos of the "signed" animal went viral online last week, sparking outrage all over the world.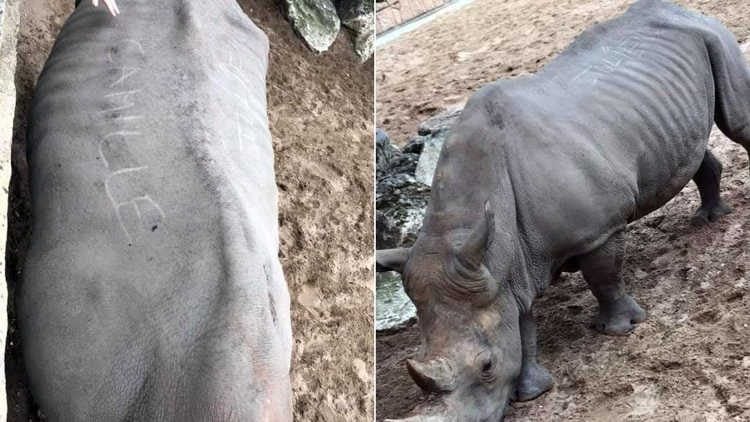 Photo: Royan News
While some of the people who commented on the shocking photos claimed it was a blatant case of animal cruelty, La Palmyre director clarified that the rhino's skin is incredibly thick and that the animal may have not even realized that its back was being scratched.
"The animal may not even have realized," zoo director Pierre Caille said. "We quickly brushed the writing away and there was no harm to the animal."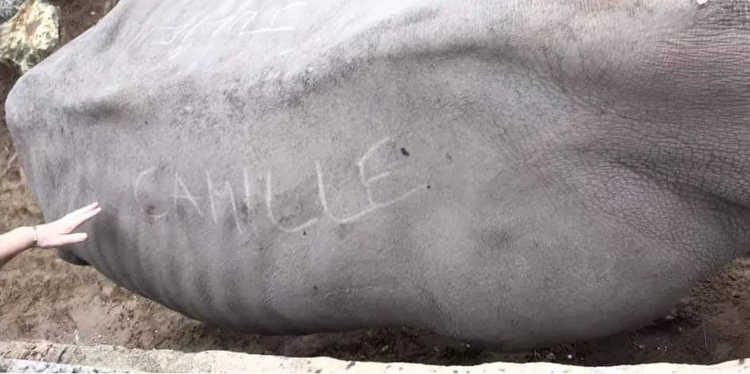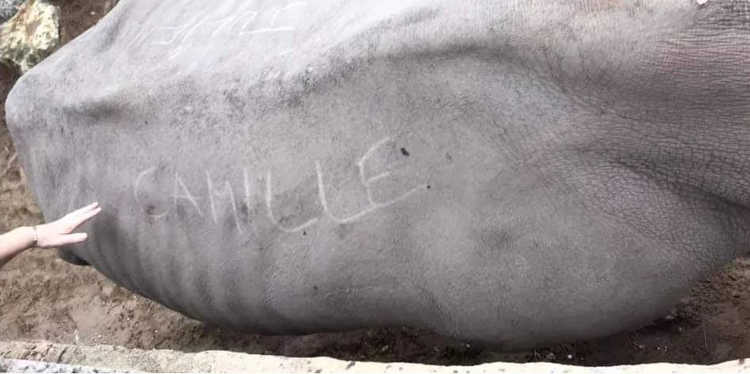 Photo: Royan News
Although La Palmyre Zoo has stated that it doesn't intend to press charges against the perpetrators, its director has expressed outrage at their "stupidity and disrespect". Caille added that surveillance cameras may have to be installed within the zoo as a result of this regrettable incident, but but not everywhere.