A German company recently sparked controversy after launching a line of women's underwear that it claims can protect the wearer against sexual assault. Called 'Safe Shorts' the underpants are made of a slash and tearing-resistant fabric and feature a combination lock and a loud alarm system that goes off when the pants are tampered with.
Sandra Seilz, the creator of the Short Pants, says that as a frequent jogger she has been thinking about creating a protective garment for women for a long time. She revealed that she was once attacked by a group of three men who tried to pull her pants off, while she was jogging, and that this attack, as well as the wave of sexual assaults against women in Cologne during the last New Year's Eve celebration inspired to create the Short Pants.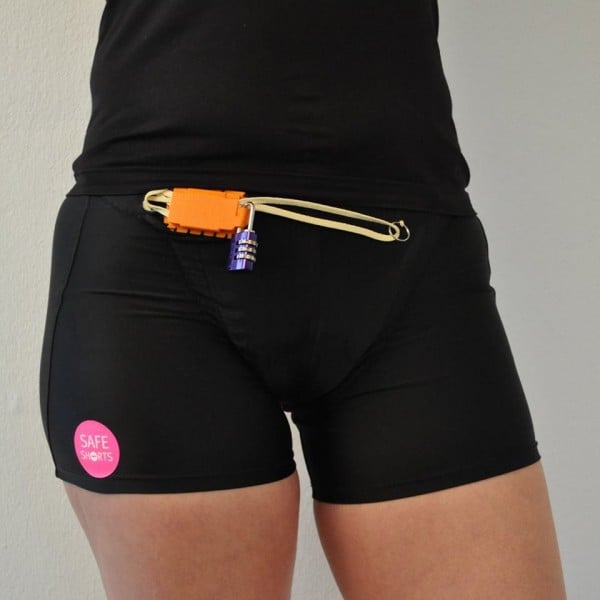 Short Pants feature three different forms of protection against assailants. First, the pants' drawstrings are made of a very tough material that makes them almost impossible to cut or tear, and the combination lock prevents the attacker from untying them or pulling off the underwear without first untying the drawstrings. Then there is the soft protector in the crotch area that prevents assailants from tearing the Soft Pants between the wearer's legs. And finally, there is the alarm system that produces a loud acoustic signal (130 decibels) when it detects that the pants are being tampered with. The wearer can also trigger the alarm voluntarily by by sharply pulling the drawstrings to scare off the attackers and as a call for help.
"Safe Shorts provide triple protection against sexual assaults, and we're very proud of them," Seilz told Sputnik Deutschland.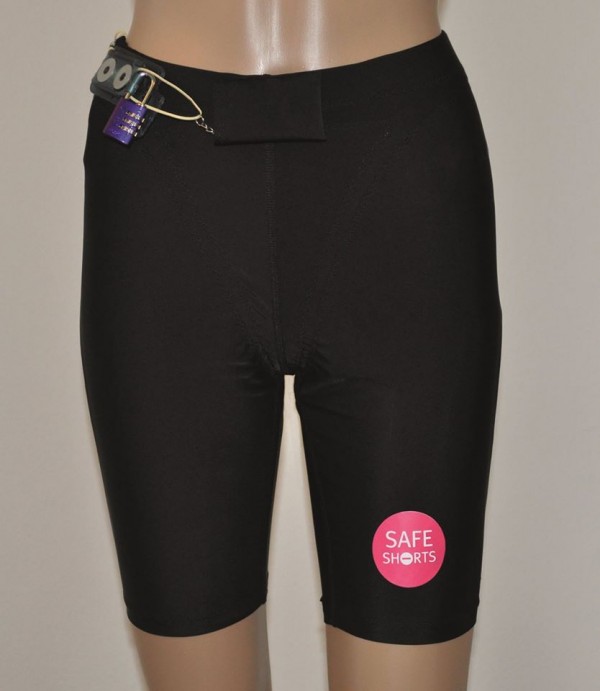 The anti-sexual assault undergarments are currently available in two variants, Safe Shorts for jogging and Safe Pants for everyday use, which the designer claims can be worn under a skirt or with jeans. Despite the controversy surrounding this invention, the Oberhausen-based company that's selling them claims that the demand from consumers has been overwhelming. Not only are German women scrambling to get their hands on a at least one pair, but they've also received orders from countries like Japan, Finland, Sweden, Italy, Taiwan and the United States.
Safety comes at a price though, because the Safe Shorts are anything but cheap. The jogging model costs €149 ($160) and the everyday use one are €99.99 ($107).
Online reactions to Safe Shorts have been mixed. While a lot of people have been praising them as useful in case of a sexual assault, some claimed that they only shift focus from the real solution – preventing such attacks from occurring in the first place.
Photos: Safe Shorts/Facebook