Italian luxury fashion brand Gucci has sparked controversy with its new line of products for Fall 2020, which includes distressed jeans with what looks like grass stains on them.
Distressed jeans have been around for a long time, but fashion companies have been pushing the envelope in this area for a while now. Back in 2017, fashion retailer Nordstrom made news headlines for selling jeans caked in fake mud for a whopping $425 and the Onomichi Denim Project boutique has long been selling premium jeans that have been pre-worn by someone for at least a year. Now, Italian fashion house Gucci has released a pair of jeans and a pair of jeans overalls "specifically treated for a stained-like, distressed effect" They cost $765 and $1,400 respectively…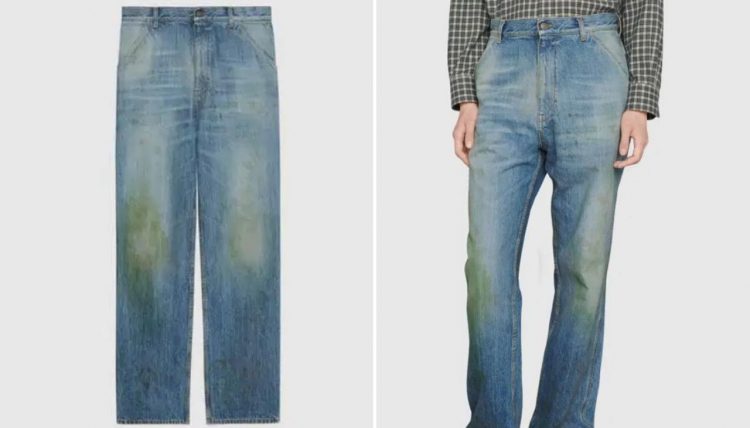 "Channelling the Fall Winter 2020 collection's grunge vibe, this wide-leg denim pant is crafted from organic cotton specifically treated for a stained-like, distressed effect," the Gucci website reads. "Gucci explores new takes on the cult fabric, reinterpreting it with different designs and washing techniques that blur the line between vintage and contemporary."
While the response of major new outlets to the new items has been mixed, with some focusing on the "eco" label, with Gucci claiming that they are made with organic cotton, which allegedly does not use "harmful chemicals, pesticides or artificial fertilizers", social media users haven't been very kind…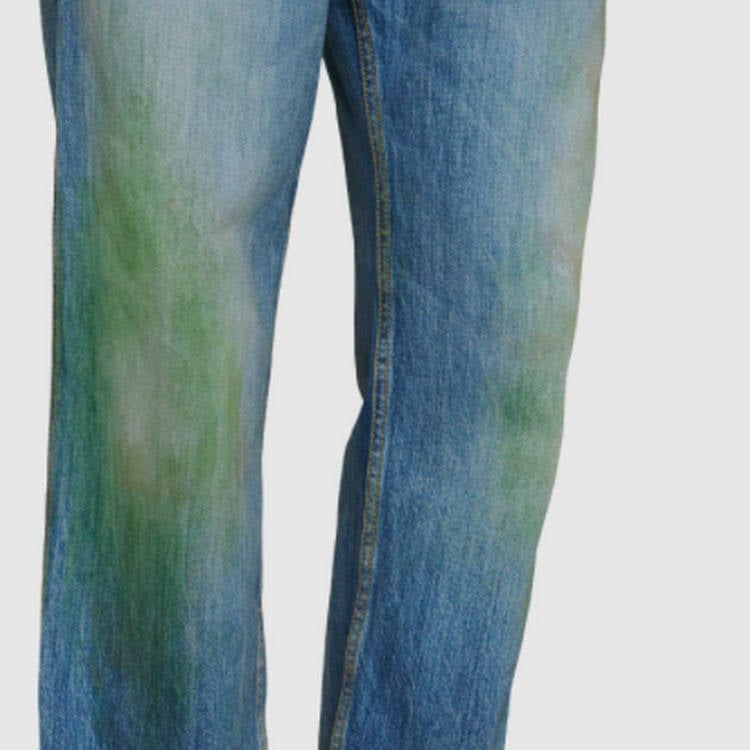 "So Gucci is making jeans that has grass stains look for $1400 ?!?!? what is WRONG WITH YOU PEOPLE! buy a pair of regular jeans and go outside for 10 minutes. done." Twitter user Joe_Maiz said.
"Gucci is gone mad with these grass stained jeans. £600 when I can do it for free in my garden?????" another person wrote.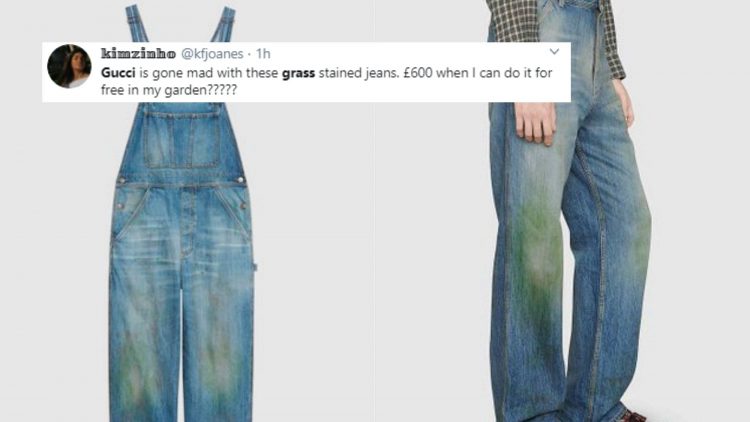 But this sort of comments haven't stopped companies from pushing on with their ridiculous ideas of what fashionable clothes should be. Luckily, I'm not rich enough to worry about pre-dirtied jeans…