A Utah-based firearm company has halted production of its colorful Block 19 gun which was designed to resemble a toy gun made from LEGO-like bricks, after facing criticism.
Culper Precision, a company that specializes in taking "a firearm of known value" and transforming it into a "personalized invaluable treasure for a fair price", recently debuted the Block 19, a Glock handgun that looked more like a child's toy. Vividly colored and seemingly assembled out of LEGO bricks, the gun definitely attracted a lot of attention from everyone, including  gun control activists and non-profits, which described the pistol as irresponsible and dangerous. One organization even wrote LEGO, asking the Danish company to intervene.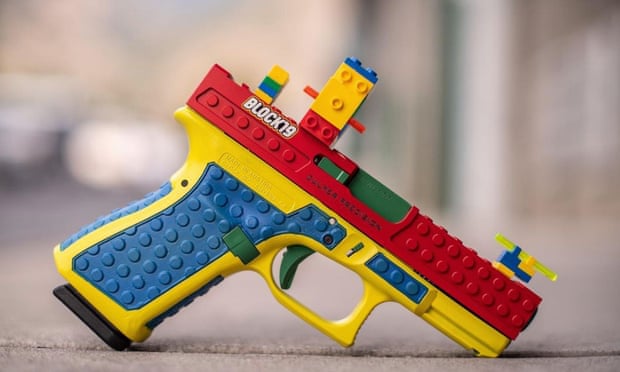 Photo: Culper Precision/Instagram
LEGO reportedly sent Culper Precision a "cease and desist" order, which makes sense considering the look of the Block 19, as well as the fact that the company mentioned LEGO in their marketing materials, including encouraging people to buy the gun "made out of the Legos you got from Santa".
"We wanted the second amendment to simply be too painful to tread on, so there was only one logical solution," Culper Precision wrote in an Instagram post, adding that the Block 19 was supposed to emphasize that guns were "for everyone", and that "owning and shooting firearms responsibly is a really enjoyable activity".
This "Lego Glock" is an actual thing you can buy, build and shoot: "…honestly what childhood toy is more welcoming than a big ole pile of blocks:" https://t.co/wBXl5GP6an

Unintentional shootings among children have risen by 30% in the past year. pic.twitter.com/ZmQXiefOE7

— Shannon Watts (@shannonrwatts) July 8, 2021
Unfortunately for Culper Precision, the company that inspired their original design didn't share their view, and after consulting with their lawyers, the company decided to suspend production of its gun.
The toy-like Glock, which sold for between $549 to $765, is no longer being made, but Culper Precision seems unapologetic, taking to Instagram to post that people "have the right to customize their property to make it look like whatever they want ".
Interestingly, in the US is is illegal to sell children's toys that precisely resembles real guns, bun there is no law explicitly preventing manufacturers from creating a gun that resembles a toy.