Open relationships are not that uncommon nowadays, but they usually imply that both partners are allowed to see other people. That's not the case of Adam Gillet and Beatrice Gibbs, from Milton Keynes, Britain. 27-year-old Adam has agreed to let his 22-year-old girlfriend sleep with other men, for fear that he would otherwise lose her. However, Beatrice is not ok with him seeing other women.
Adam, a warehouse worker, and Beatrice, who works as a makeup artist, met in 2014, on a pub crawl. They had a one night stand, but didn't officially become a couple until April 2015. However, their romantic relationship appeared to be short-lived,as Beatrice, who wasn't ready to commit to just one man full-time, decided to end it after just one month. Adam was devastated, but upon hearing that she loved him, but didn't think she could resist other men, he did what any other men in his shoes would have done – he agreed to let Beatrice have her one nigh-stands, as long as she gave their relationship another chance. They've been together ever since.
Beatrice is free to sleep with whoever she wants, whenever she wants, as long as she's honest with Adam about it. He doesn't have the same privileges, though, as his girlfriend claims that she couldn't handle the thought of him being with another woman. Luckily, she apparently has nothing to worry about, as Adam insists he's not interested in chasing other women.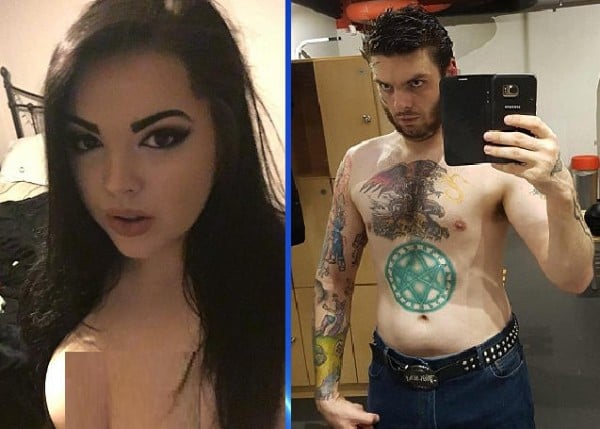 Photo: Beatrice Gibbs/Twitter & Adam Gillet/Facebook
"It's the perfect situation. I have a boyfriend I love but I also get to have fun with other men when I want to," Beatrice told The Sun. "Some people might think I'm having my cake and eating it but we are happy and we're not causing anyone any harm."
The young makeup artist says that she has slept with four other men since she and Adam made their strange agreement, three of which have been one night stands, and the other, a man who she meets about twice a month. She's also big on flirting, admitting that she sometimes kissed up to six different men a night, when going out. "I couldn't tell you how many guys I've kissed — sometimes it is up to six a night, but although I love the attention it doesn't mean anything emotionally to me," she said.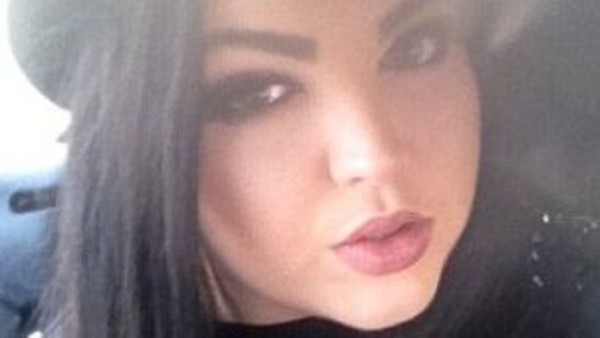 Photo: Beatrice Gibbs/Twitter
Beatrice says that she sometimes feel a bit guilty about her escapades, but she gets over it fairly easily. "I don't feel guilty as we both agreed to our open relationship. I know it must be difficult for him but it's the only way we could be together," the young woman said. "The morning I see him after a night out I do sometimes feel a bit bad, but after a cuddle and a chat it's just us being ­normal in our usual relationship."
Adam admits that he feels a bit jealous when Beatrice tells him she was with another man, but he likes her very much and if this is what it takes to keep her in his life, then so be it. "I really like Beatrice and I didn't want to lose her. I'm happy for her to enjoy herself," the 29-year-old warehouse workers said. "We decided this is the best way to take the relationship forward so I have become used to it. I did feel jealous to begin with, especially after the first time. I still feel a pang of ­jealousy when she mentions what she has been up to, but I keep it inside. I've learnt to deal with my feelings about it."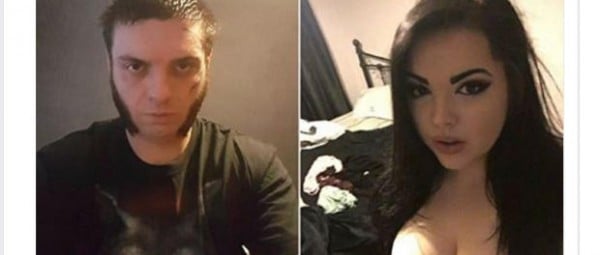 Photo: Beatrice Gibbs/Twitter & Adam Gillet/Facebook
Both Adam and Beatrice say they've told some of their close friends about their unusual arrangement, and they think it's a bit strange. "But it works for us," they said.