Residents of several villages in Russia's Magadan region have recently reported black snow caused by the soot produced by an outdated, coal-powered water-heating plant.
In Omsukchan and neighboring Seimchan, two villages in the Siberian far east, snow doesn't always look the way you'd expect. In fact, sometimes it's quite the opposite. Instead of an immaculate white covering everything as far as the eye can see, locals are treated to a nightmarish view of black, soot-covered snow that the kids sometimes play in. Photos and videos of this disturbing scenery have been doing the rounds online every winter for years, but locals say that despite the temporary outrage they spark online, nothing ever changes.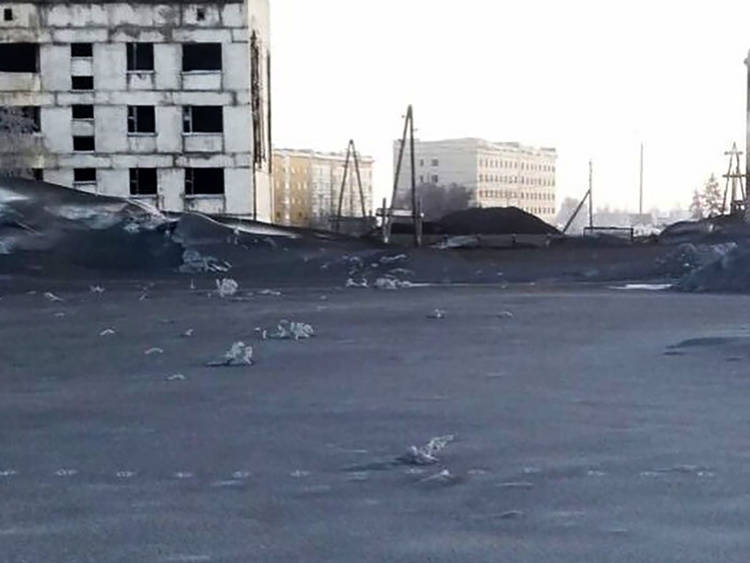 Photo: Magadan Pravda
The black snow isn't the result of some sinister, unexplained phenomenon, but simply the effect of coal pollution. Omsukchan is home to a coal-burning hot water plant that provides heating to several settlements in the area, and as temperatures drop in the winter months, more coal has to be burned in order to keep water temperatures up. This results in increased amounts of soot in the atmosphere.
The soot coming out of the plant's chimneys eventually falls to the ground, covering everything, including the white snow. With temperatures this month dropping below minus 50C, the plant has been working at full capacity, burning more coal than usual and creating proportional amounts of soot.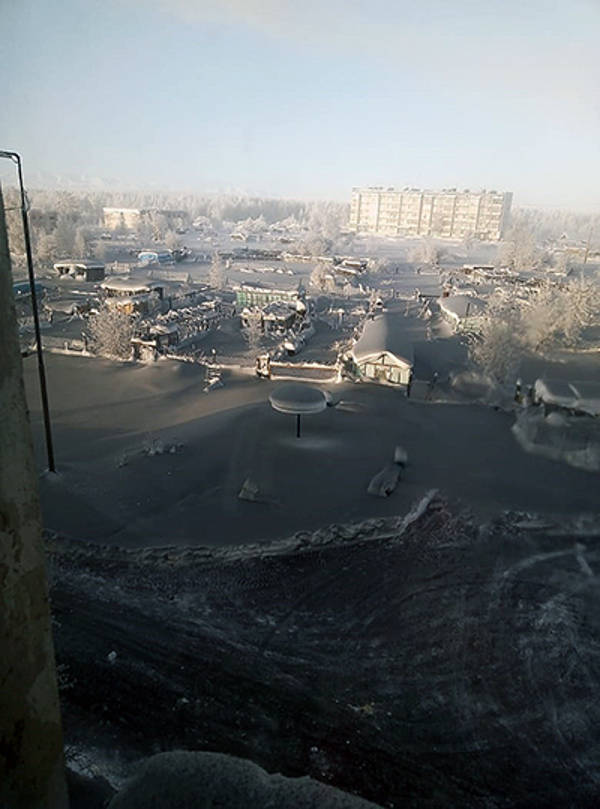 Photo: Magadan Pravda
"This is a playground in Omsukchan village. It's January, our children are out there playing in black snow," a person can be heard saying in a now-viral video. "This is how we live here in the 21st century."
"This is Omsukchan village and the snow is black – completely black," another local wrote on social media. Our children still breathe soot, nothing ever seems to change here."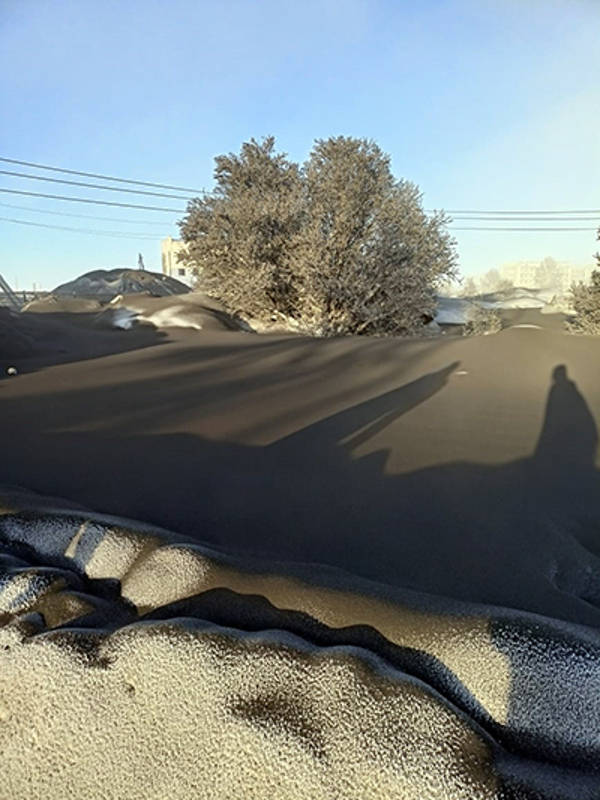 Photo: Magadan Pravda
Oksana Gerasimova, the head of the Srednekansky district, told Magadan Pravda newspaper that the plant is indeed to blame, but added that the situation is better than it was a few years ago. It's true that the ash collectors at the plant don't do a perfect job, but the situation is only temporary and the black snow is apparently "not a reason to worry".
Plans to change the filters in the coal-burning plant to stop the pollution are underway, and authorities want to replace the old plant with an electricity-powered one, but it requires new sources of funding. The thousands of people living in Omsukchan and Seimchan have heard this kind of talk before and they aren't getting their hopes up.
Interestingly, black snow isn't entirely unheard of in Russia. A few years back, we covered a similar incident in the country's Kuzbass region, where coal-processing plants left settlements covered in ash and soot.