They say finding yourself in the right spot, at the right time, is the key to success, and this Nigerian homeless man who got the opportunity of a lifetime while sleeping under a bridge is the perfect example.
You could say it was fate that Ali Olakunmi, a young Yoruba man from Nigeria's Osun State, found himself sleeping under the same bridge that a creative director had chosen as the backdrop for a fashion shoot. As a homeless man in Ikeja, a suburb of Lagos, he didn't really have any better options, but that turned out to be a blessing in disguise. Afolabi (AL), the creative director we mentioned above, was waiting under the same bridge for a male model that was running late, and he happened to notice this young man who seemed to have all the features he was looking for in a model, so he approached him about putting on some clothes and posing for some pictures. And that's how Ali the homeless became Ali the fashion model.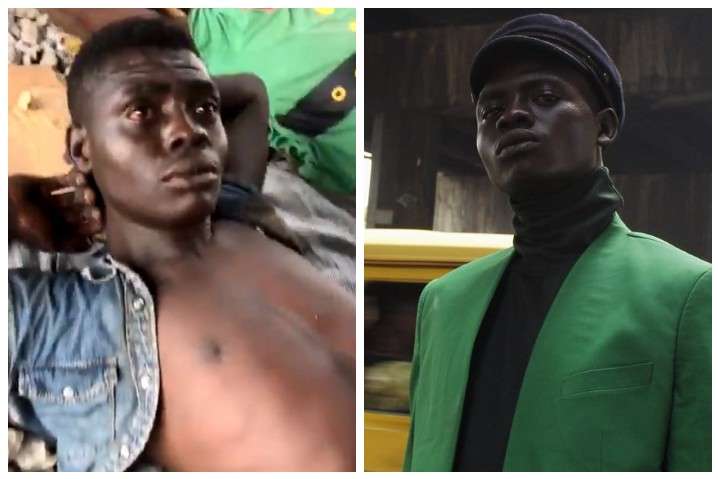 "I had a shoot today at Ikeja, while were waiting for the model to arrive, we decided to meet with a guy(ALI) who was sleeping under the bridge to model for us," Afolabi twitted on April 2nd. "I would like to believe that Ali was born for this . His pose, his body structure and his skin tone was perfect."
The tweet and the photos of Ali Olakunmi wearing stylish clothes and posing for photos quickly went viral, and before long, a TikTok video of Afolabi approaching the sleeping young man also surfaced and drew even more attention to this unlikely story.
After the photoshoot, the young man went back to sleeping under the bridge, but that's not how this story ends. After Afolabi's tweet went viral and everyone started inquiring about Ali, a multinational modelling company in Lagos contacted the creative director about the young talent.
It's unclear if this company signed Ali Olakunmi, but what we do know is that the homeless man now has his own social media account, which is currently "being handled by management", and has already done several other photo shoots for multiple photographers. Ali's Twitter account currently has over 3,200 followers.
"I am Ali and I am born to be great," the overnight sensation's first tweet read. It's a bit early to tell, but he's definitely odd to a good start, considering where he was just 3 weeks ago…