A property owner in Tiverton, Rhode Island used several tonnes of clams to pave an access road, but he apparently forgot to wash them first, and now the smell emanating from the decaying road is reportedly unbearable.
A few days ago, David Rose unloaded several truckloads of unwashed clam shells onto the access road to his property, as a cheaper alternative to gravel. As soon as they saw what was going on, Rose's neighbors told him to use washed shells instead, as the ones he was unloading still had visible clam meat on them that would start to rot. He apparently declined and carried on with his original plan. After three rainy days, the sun came out over Tiverton, and with it came maggots, flies and a stench that neighbors describe as unbearable.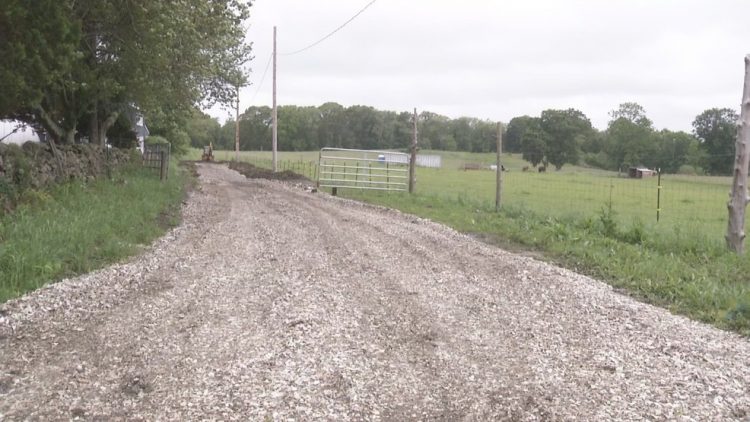 Photo: WJAR
"Everything is sort of taken over by this stench of decaying," says Blair Moore, who lives close to the decaying clam road. "The smell. The smell is atrocious"
"It's like bodies decaying," Sharon Moore, another local, added.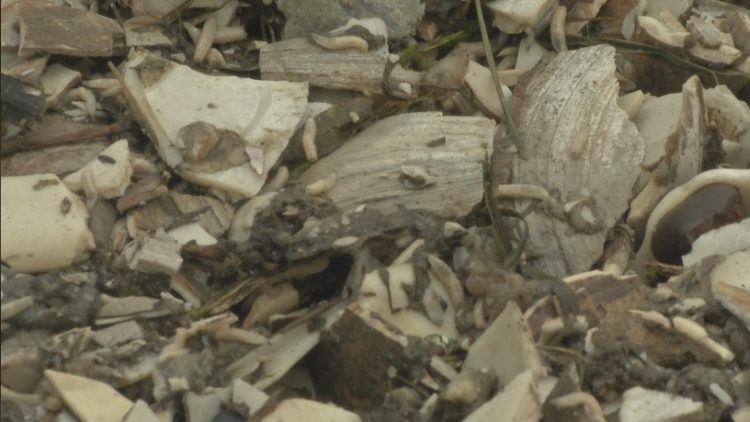 Photo: WJAR
Neighbors have started a petition to get the clam shells removed, and have appealed to police and local authorities to take action. The town administrator has issued a cease and desist order, but at this time, the clams are still there, and continuing to decay.
Owner David Rose has declined to speak to reporters about this matter.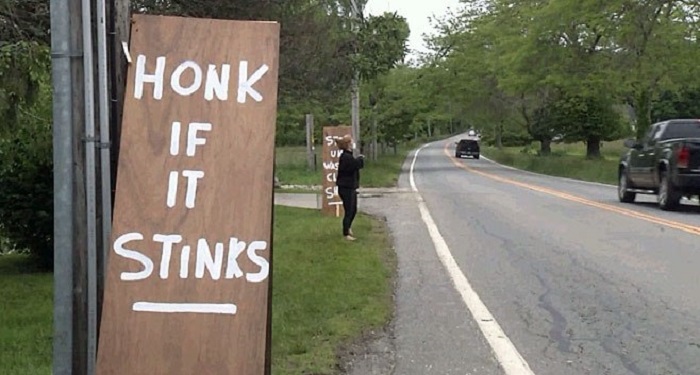 Photo: CBS Boston
To draw attention to the road and pressure local authorities into doing something about the rotting road as soon as possible, Rose's neighbors have installed several hand-made signs near the site, featuring messages like "Honk if it Stinks" and "Stop Unwashed Clam Shells".