Summer at the beach doesn't sound that enticing this year due to the threat of Covid-19 and social distancing measures, but one Italian company has conceptualized a solution and it involves Plexiglas beach cubicles.
Having to pass on the summer vacation season entirely would be catastrophic for Italy's massive tourism sector, but  Modena-based Nuova Neon recently unveiled a type of transparent Plexiglas cubicles that could be set up on beaches to ensure that people can enjoy some time in the sun while still maintaining a safe distance from each other. These large  transparent boxes are designed to delimit the bathers' spaces; they surround individual groups of people thus avoiding interactions with other vacationers.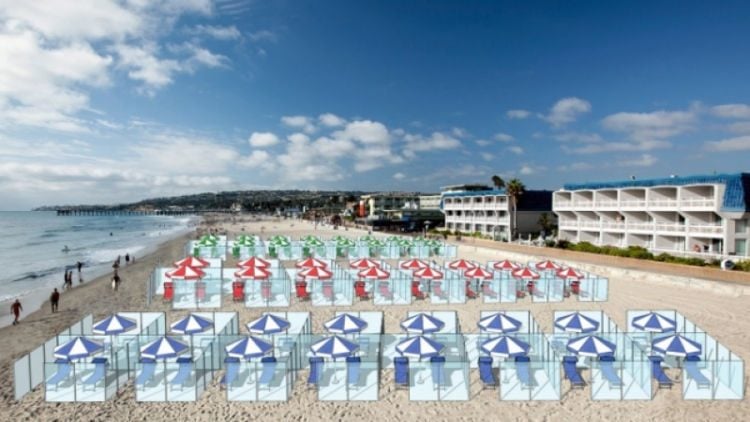 Measuring 2 meters high and 4.5 meters wide on each side, the pandemic beach cubicles can accommodate two sunbeds and an umbrella and even have a bit of free space for people to move around in. Nuova Neon has released some concepts, but mentioned that its creations currently still in the design stages, encouraging interested parties to offer their suggestions. 
The company, which, according to Cronache Ancona, has already received many requests from abroad, said that the cubicles aren't made of a simple Plexiglas, but of a special type capable of blocking UV rays, come equipped with sanitizer dispensers and are roofless, to allow heat to dissipate. Still, feedback hasn't been very positive so far, with several beach operators claiming that the concept just isn't feasible in Italy.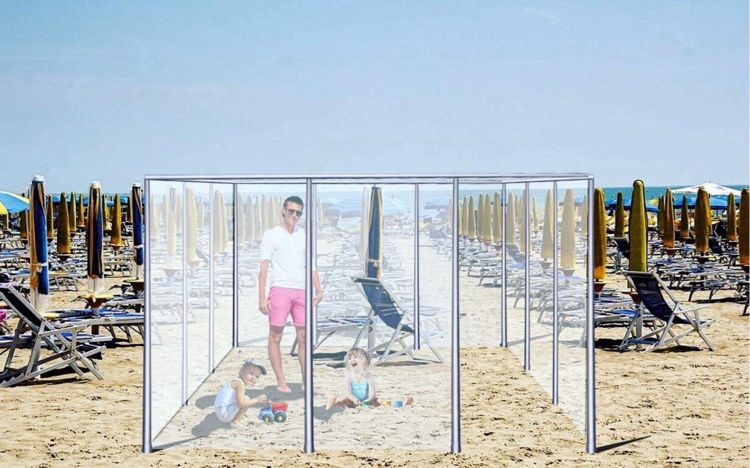 "It is impossible, at least in my opinion," Luca Paolillo, president of the Bagning Riviera del Conero Association, said. I don't know all Italian beach areas, but I think that this solution is impossible to implement everywhere, because if the heat emitted by the Plexiglas."
Paolillo also mentioned several beach areas that constantly see strong winds, and where the Plexiglas cubicles would be at risk of being swept away. He concluded that if beach operators would be compelled to use such solutions by the government, most would be reluctant to resume business.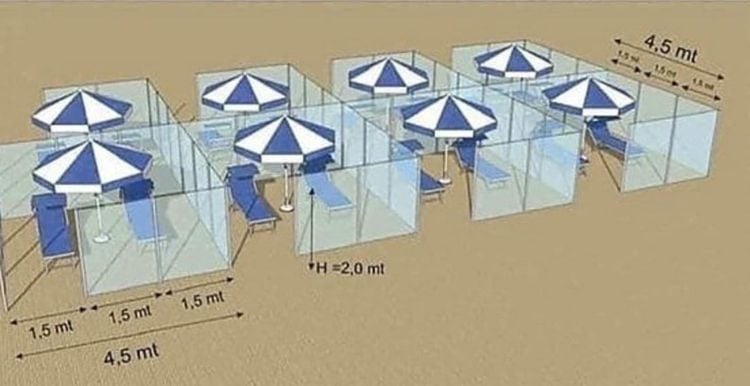 "In reality, they were created to be used in nursing homes and hospitals ," Nuova Neon head of purchasing, Marco Giusti, revealed. "But then given the situation and the need to restart beach season, we thought that they could be used very well to protect us even while we are sunbathing".
The first batches of beach Plexiglas cubicles are expected to be shipped in about three weeks.