A 57-year-old Italian conman was recently arrested and charged with fraud and document forgery, after its was revealed that he had been posing as a member of the Montenegro Royal Family for years. His con was so elaborate that he had even managed to fool many real royals and celebrities.
The man, whose real identity has not yet been revealed, called himself "His Imperial and Royal Highness Stefan Cernetic, Hereditary Prince of Montenegro, Serbia and Albania", and claimed to be a descendant of the Roman emperor Constantine, and the head of the Montenegrin royal family. He travelled all around Europe in a black Mercedes sporting Montenegrin flags and fake royal insignia, and stayed in luxury hotels, free of charge. To make his claims even more believable, Cernetic set up a website and several social media accounts, where he regularly posted photos of him alongside known royals, like Prince Albert of Monaco, and members of famous aristocratic families, like Savoy, Hapsburg and Hohenzollern.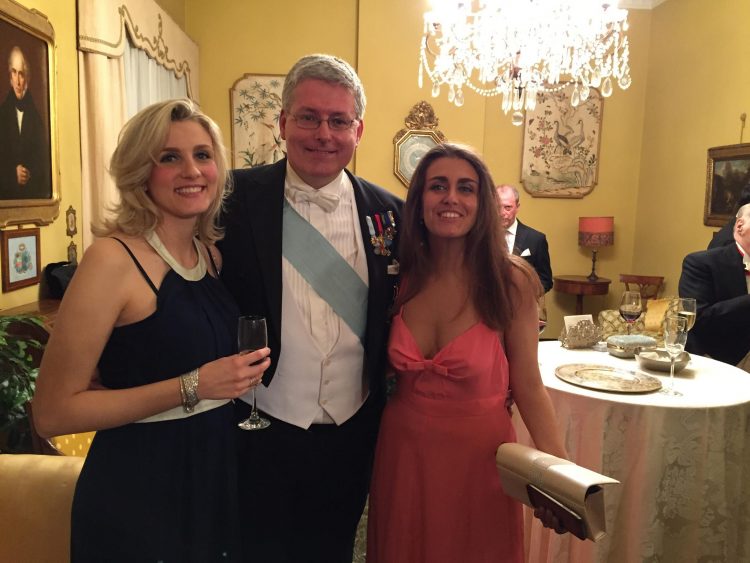 Photo: Prince Stefan Cernetic/Facebook
On his website, Prince Cernetic described himself as "the head of the family that ruled Montenegro, Albania and Serbia from the XIV century to the second half of the XVIII century," and published "family trees, photographs and illustrations of medals, seals, coats of arms and legal rulings". It all looked very impressive, but according to Italian police officers who had been investigating him for more than a year, it was all just "nonsense".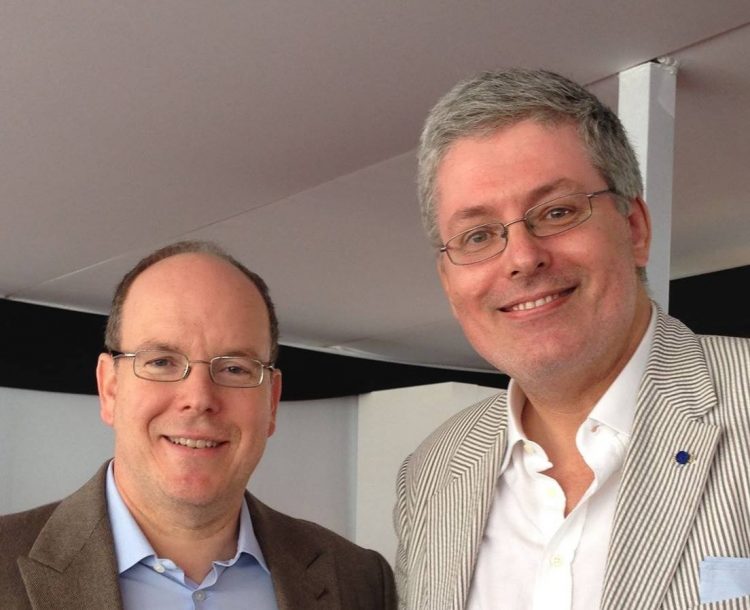 Photo: Prince Stefan Cernetic/Facebook
However, his elaborate con proved very effective for many years. He attended receptions organized by real royal families – just two weeks a go, he shared a table with Princess Irena of Greece and Denmark, in Athens – met with bishops at the Vatican, and attended lavish parties on yachts. Emilio Morani, mayor of the Italian town of Monopoli, even through a reception in his honour, a while back, after Cernetic promised to promote the town to businessmen in his country. But perhaps his greatest achievement was getting Pamela Anderson to kneel before him.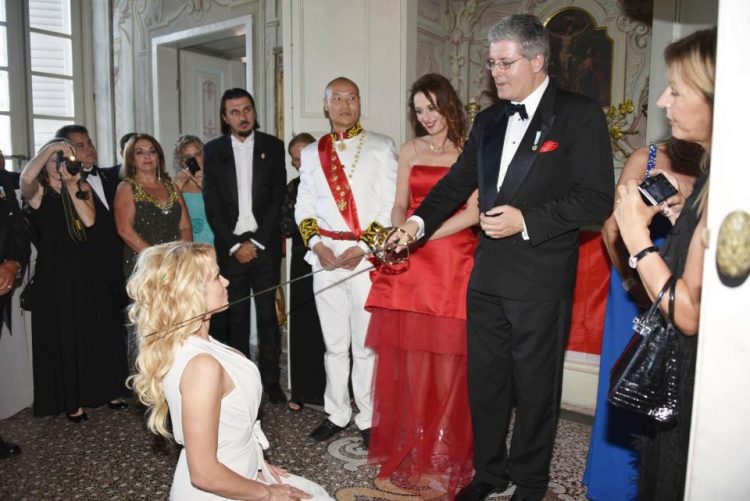 Photo: Prince Stefan Cernetic/Facebook
In June 2015, Prince Stefan Cernetic awarded Anderson the title of "Countess" in a solemn ceremony that saw the Hollywood actress kneel before the Montenegrin prince to receive the honour. She was also named "Great Lady of Montenegro" and her children received the title of knights. "Your Majesty, I'm truly honoured and grateful for this recognition of the Imperial house of Montenegro and I am moved by your generosity," Pamela Anderson said.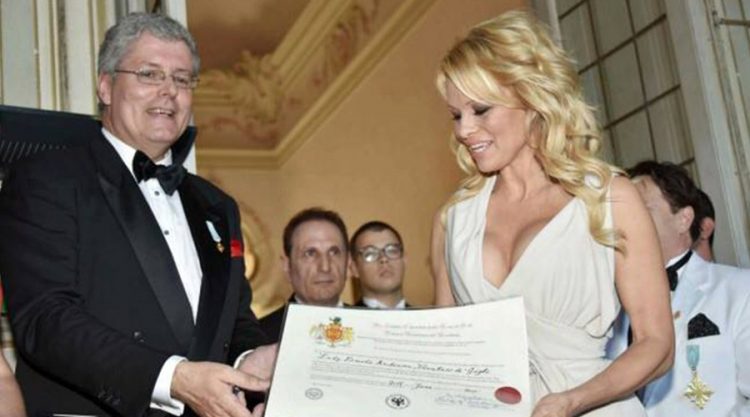 Photo: Prince Stefan Cernetic/Facebook
To convince people that he was royalty, His Imperial and Royal Highness Stefan Cernetic even had an Honorary Consul, who travelled around Europe as an ambassador of the Royal House of Montenegro. His name was Maurice Andreoli, and like Cernetic, he was a total fake. But you couldn't tell by looking at his formal attire and forged documents. He was a very believable character, and even got coverage in a major French newspaper, in April of this year, as "the honorary consul of a slave prince".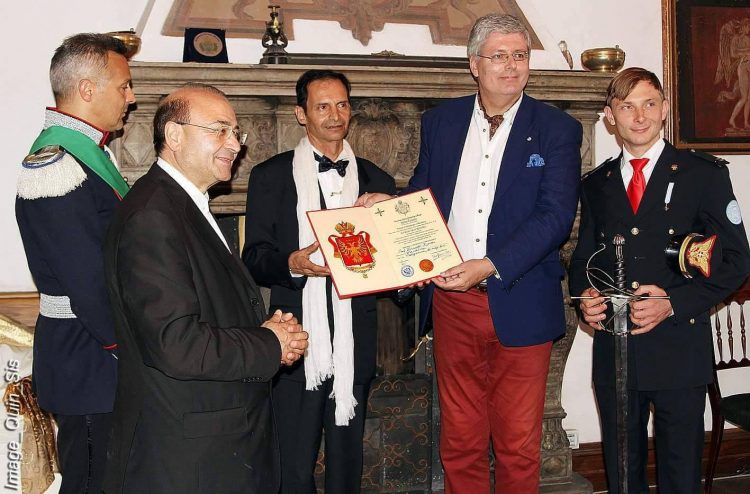 Photo: Prince Stefan Cernetic/Facebook
"The truth is he is not from the Balkans, but from Trieste and his parents were Italian," Italian police said about Cernetic, after his arrest. "But he was just amazingly good at playing the part. He was getting paid to attend public events and even had his own brand of wine."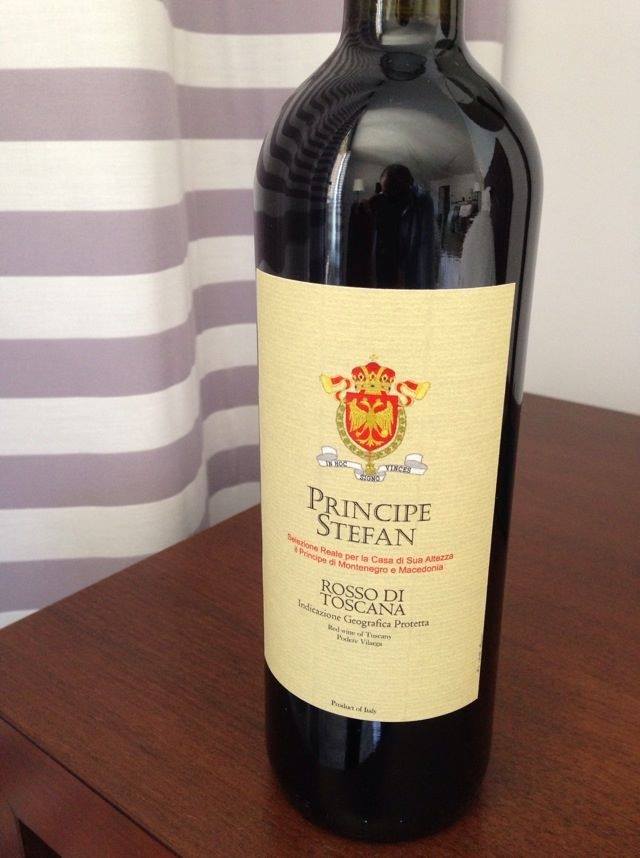 Photo: Prince Stefan Cernetic/Facebook
Indeed, everything was going great for the fake royal, but it all started crashing down last year. Cernetic had been staying in the luxurious Italian resort of Fasano, where he had set up an account with a hotel. At his instructions, they forwarded the bill to the embassy of Macedonia in Italy, but got this response – "Do not send us the bills, we don't have a prince, and we certainly don't share one with Montenegro." The Ministry of Foreign Affairs was alerted about the situation, and an investigation into the dealings of Stefan Cernetic began in August 2016.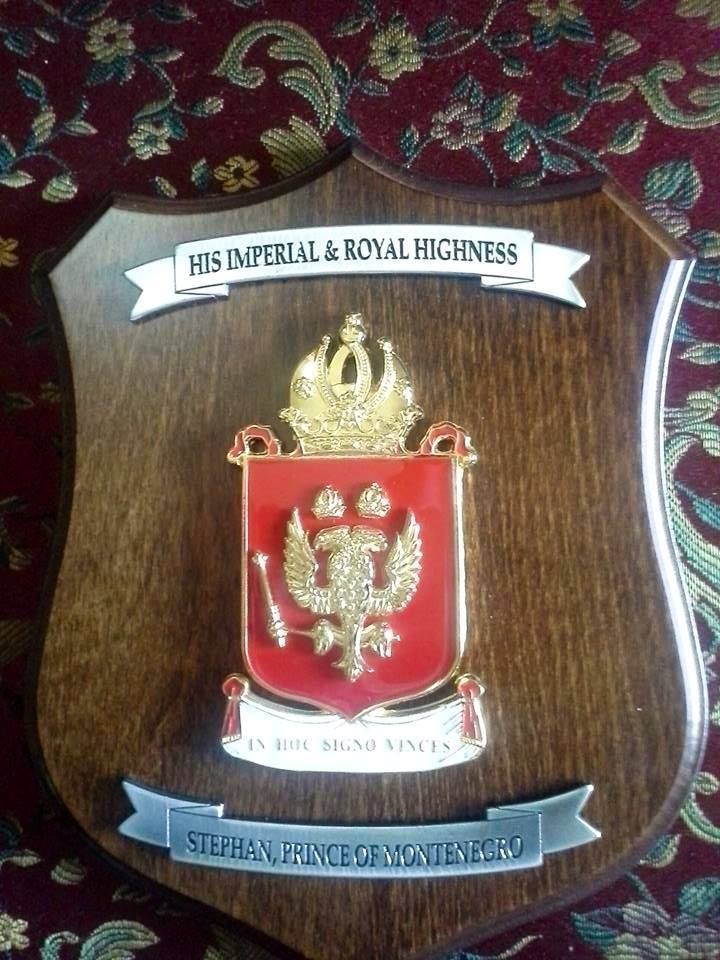 Photo: Prince Stefan Cernetic/Facebook
Police recently raided the homes of both the fake Montenegrin Prince and his ambassador, and found several fake titles and awards issued by the Royal House of Montenegro, diplomatic permits and even a royal seal. Both men were placed under arrest and now face several charges.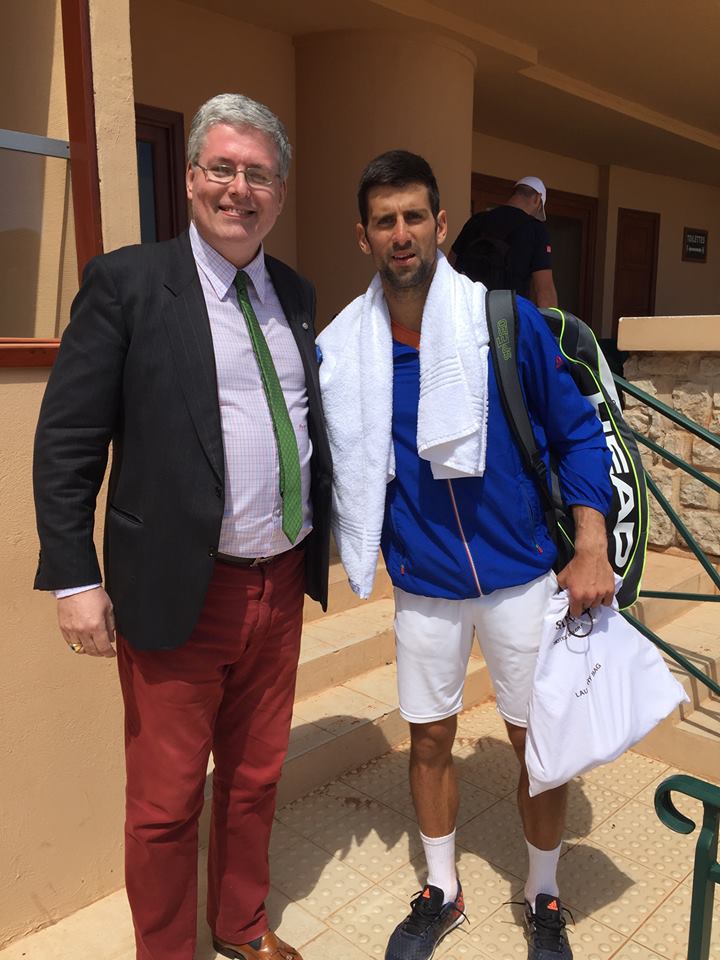 Photo: Prince Stefan Cernetic/Facebook
It's unclear why the police took almost a year to arrest Stefan Cernetic, since all they had to do was contact Montenegrin authorities and confirm his royal status. Actually, it was even simpler than that – all they had to do was search his name on Google. I did, and found this little gem on a blog called Fake Titles and Orders. This article dates back to 2014, and provides clear evidence that the "prince" is nothing but "a liar and a fake".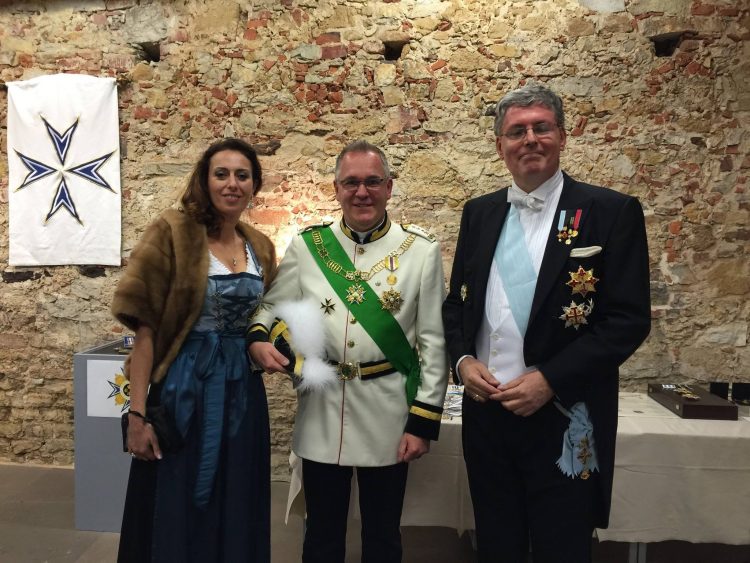 Photo: Prince Stefan Cernetic/Facebook
"Stefan Cernetic, if that even is his real name, is a liar and a fake. His claimed links to European Royalty are obscure and not to be relied upon. He is by no means a member of any Royal or Imperial House, let alone is he the head of one," the author of the blog post writes. "He has no connections to the Royal Houses of Montenegro, Serbia, or Albania whatsoever. The titles and Orders he bestows upon those foolish enough to believe his arrant nonsense are just as bogus as his own. His companions seem to be just as deluded and this writer would advise anyone coming into contact with him or his supporters to avoid them like the plague."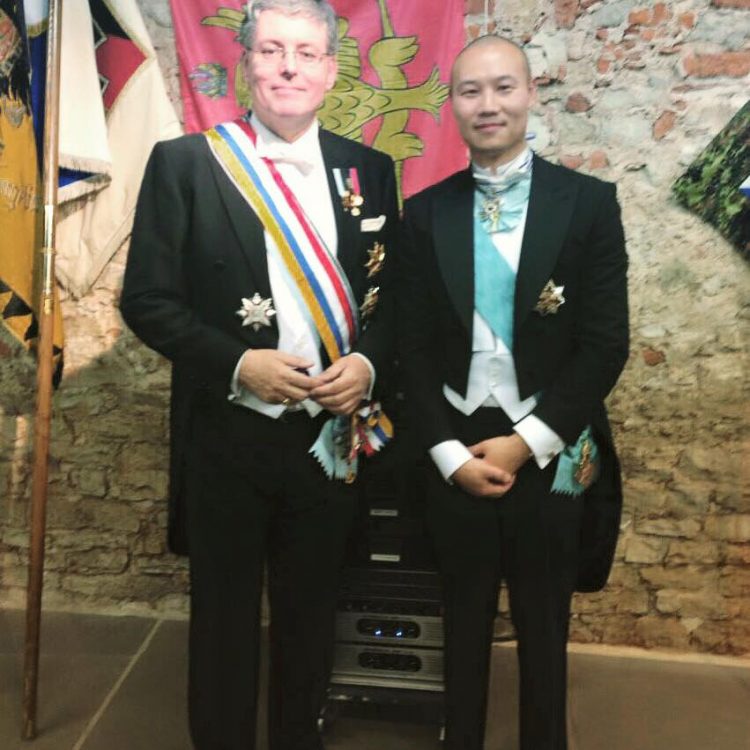 Photo: Prince Stefan Cernetic/Facebook
I bet Pamela Anderson wishes she had read this before kneeling before a fake prince to receive a title that was apparently available to pretty much anyone who made a "small" contribution to the Royal House of Montenegro.