If you're looking to give your backyard barbecue a macabre touch, these charcoal skulls created by Japanese artist Sekisadamu are sure to do the trick.
When Sekisadamu came up with the idea for his creepy charcoal skulls, he never really though about commercial potential. He merely wanted something cool to show off at the recently concluded Wonder Festival, in Chiba, Japan. But after posting photos of his creations on Twitter and inviting people to the festival to check them out in person, he got an overwhelming response – over 13,000 likes and almost 9,300 retweets at the time of this writing – and started contemplating the idea of making charcoal skulls for the masses. The Japanese artist has already announced that he has set up a domain name for them and begun procedures to register a trademark on them. So fire up your grill, cause charcoal skulls are coming.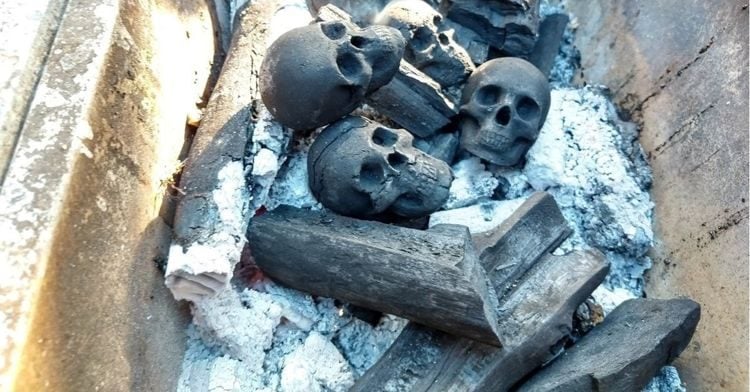 Photo: Sekisadamu/Twitter
"Wonder Festival Winter 2019 Menu | Table 7-28-06 | New work | Skull charcoal | 500 JPY / each. | I'll bring more than 200 of them | They're made of 100% plant-derived ingredients | I'll put a heap of them on my bonfire stand, so choose the one you'd like. | I think it's the first time for this material at Wonder Festival. Please read the instruction manual and use them properly," Sekisadamu posted on February 7th, along with some pic of his macabre creations.
The response was overwhelming, both online and at Wonder Festival Winter, where the Japanese artist sold all of his charcoal skulls. But people were still asking for more on Twitter, and after photos of them went viral on Reddit, demand for the flammable skulls increased even more. Sadly, Sekisadamu announced that international shipping isn't an option yet, but asked potential buyers to be patient while he works out a way to get his hit product mass-produced.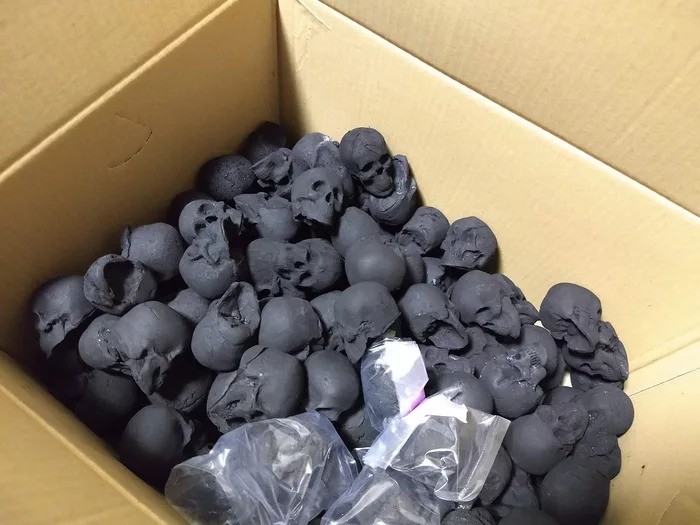 Photo: Sekisadamu/Twitter
In a recent tweet, the Japanese artist said that while preparing for Wonder Festival Winter, he approached Chinese companies about mass-producing the charcoal skulls, but they declined, without specifying the reason. He believes that it was because the processing of raw materials and the shaping technique are considerably more complicated than regular charcoal.
A Reddit user who claims to be the author of this post on Japanese site Grapee said that he spoke to the the artist about making the charcoal skulls, and as far as he understood, Sekisadamu "ground charcoal into powder and mixed it with plant-derived ingredients to form a putty which he then molded into that shape".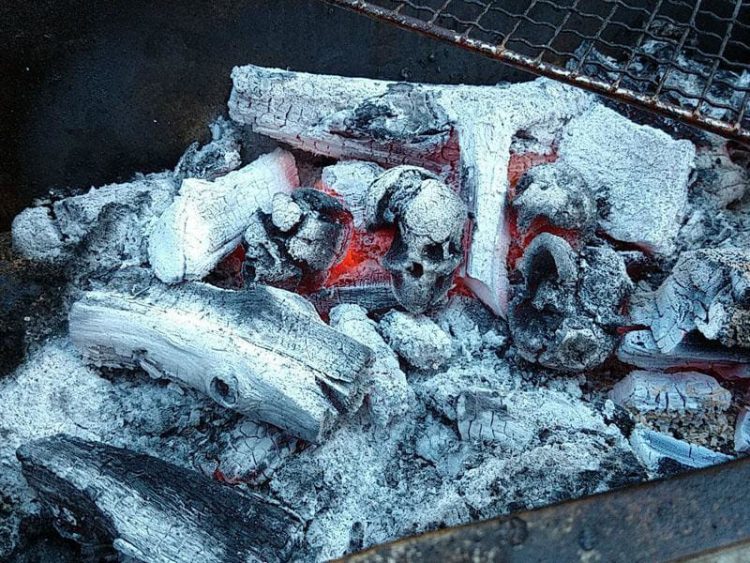 Photo: Sekisadamu/Twitter
Inspired by the response to his miniature skulls, the Japanese artist is currently working on a life-size, ultra-realistic charcoal human skull. It's being made out of 20 different parts, just like a real skull, so if you're interested in buying it, it'll cost you a lot more than 500 yen ($4.5).