Oversized sunglasses have been around for a while, but Japanese company ZGHYBD has taken this fashion trend to the extreme with a pair of shades that cover the wearer's entire face.
To be honest, it's hard to tell whether the eyewear designed by ZGHYBD is a visor or a pair of sunglasses; on one hand, it covers the whole face, like a face shield, but then it features one giant polarized lens and features a frame that slides behind the ears, like traditional eyeglasses. Plus, it's obviously designed as more of a fashion accessory than for practical use. Still, as far as eyeglasses go, this is one of the weirdest ones we've seen yet, concealing not just the eyes, but most of the wearer's face, including the nose and mouth.
Made of high-quality polycarbonate and measuring 16.5 * 14.2cm, the bizarre-looking glasses are reportedly able to withstand pressure without being deformed, have antifog properties, and it's both windproof and dustproof. And, as any decent sunglasses, they offer UV protection.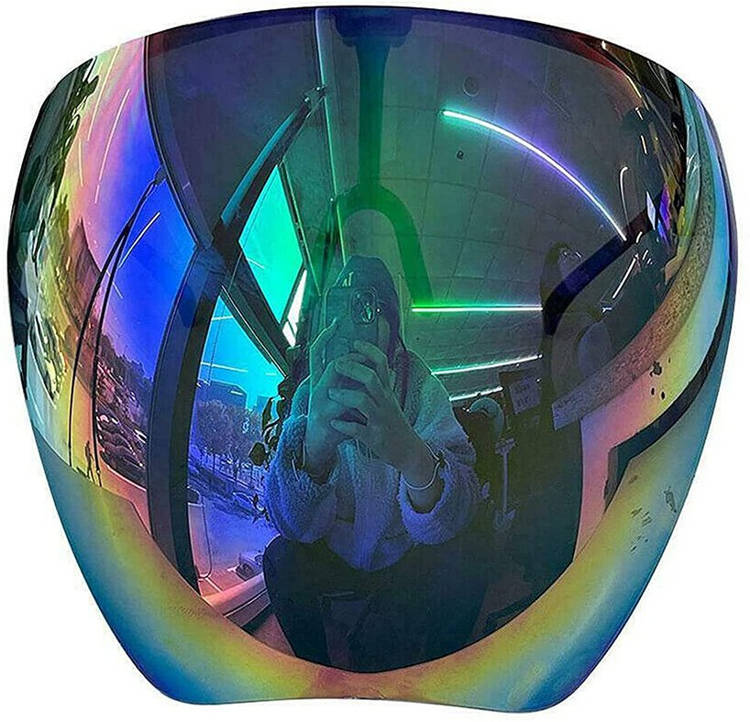 The full-face design offers more protection than conventional glasses or goggles, especially against sprays, splashes, water droplets, dust, oil, and even smoke. But UV protection probably remains the most important function of this accessory, at least for people looking for an alternative to applying sunscreen on their face.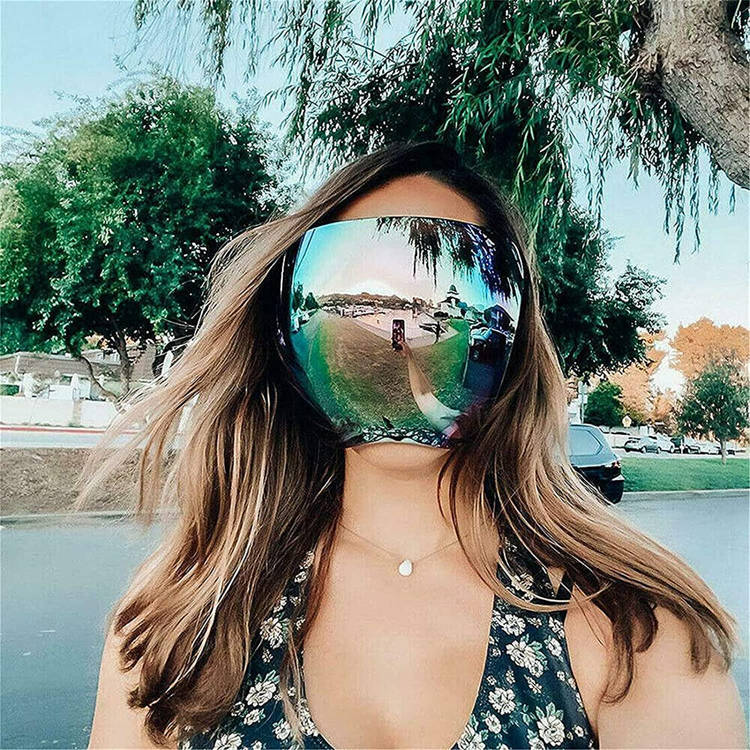 ZGHYBD's new sunglasses may find a home with celebrities and public figures wanting to go out without attracting attention, as well as with fashionable people looking for a way to stand out.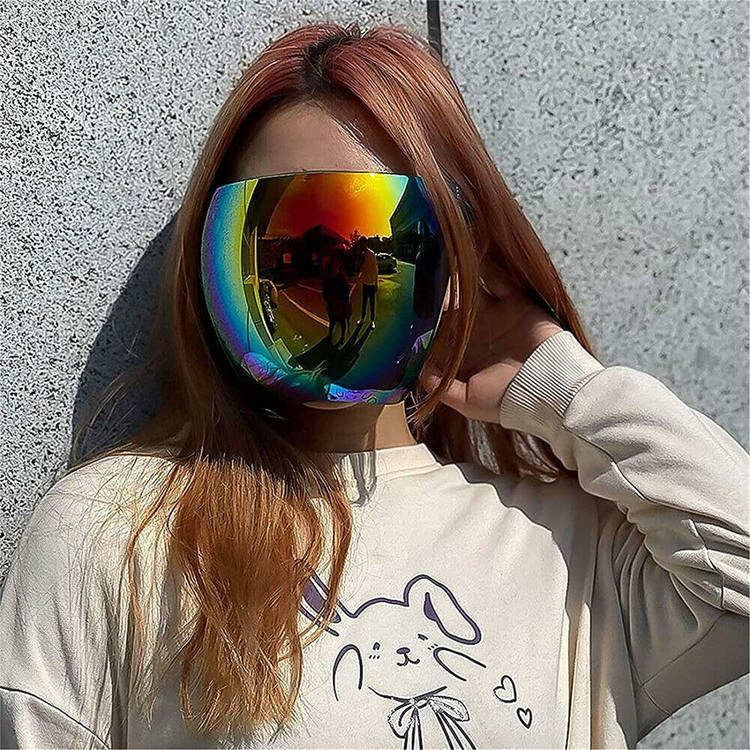 If you're into this unusual design, you can find the sunglasses on Amazon Japan, for 2,000 yen ($18).