Rocket Road is a unique clothing brand aimed not at humans, but at robots of all shapes and sizes. It aims to offer customization options and seamlessly bridge the gap between humans and machines.
Last month, Japanese company Rocket Road announced the launch of its first lineup of functional protective cover wear for robotic arms. These decorative and functional covers are available in over 40 different colors, can be made out of dustproof, anti-bacterial, water repellent or heat-resistant material, and are meant to brighten up the otherwise bland working environment and provide the robotic arms with a bit of personality. But this is only the company's latest project. Rocket Road has been creating robot clothing for a long time now and has quite an impressive portfolio.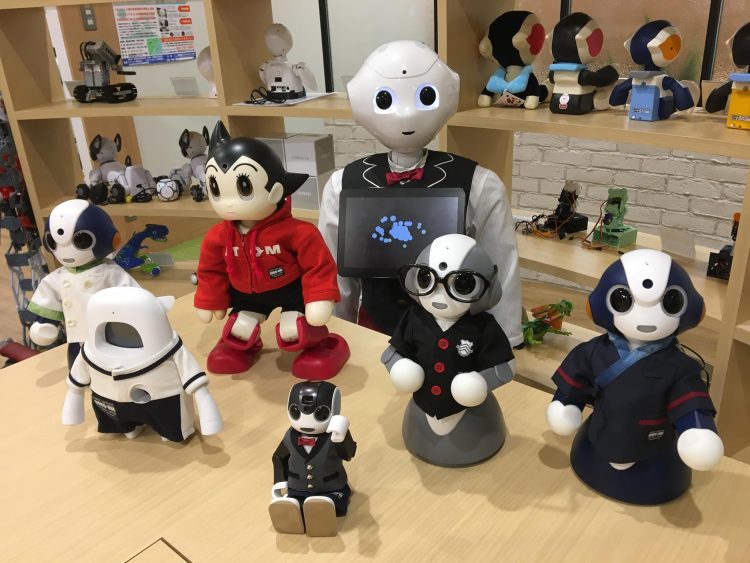 Photo: Rocket Road/Facebook
Before you start rolling your eyes at the idea of robot apparel, it's worth considering that robots are very popular in Japan, from the adorable canine aibo bots to more advanced humanoid robots capable of mimicking complex human movements and actions. And they all need fly clothes…
"It has become 'natural' for robots to wear clothes," Rocket Road CEO, Yukinori Izumi, said. "It would be great if we could bring people closer to each other through robot apparel, and many people, including children, women, and the elderly, would be close to and utilize the robots to enrich their lives and social lives. And I would be honored if robot wear could create a new category in the apparel industry and become a new culture in Japan."
Yukinori has quite the colorful life experience, having studied Zen Buddhism in college, then going to work in space design at a space display company, before fulfilling his childhood dream of becoming a professional wrestler. He also worked in Silicone Valley before returning to his home country and founding his unique robot apparel company, Rocket Road.
Ever since 2016, Rocket Road has been dedicated to creating specialized, high-quality clothing for a variety of robots, working with some of the biggest robotics corporations in Japan, including SoftBank Robotics, Sony, and Sharp.
While robot clothing may sound like a joke, according to the Rocket Road website, it's serious business that requires the utmost care and dedication. Not only does the apparel need to fit each robot perfectly while looking fashionable, but there are other factors to consider as well.
For example, the weight of the clothes can have an impact on the robot's balance sensor, the clothes can catch on fire because of the heat generated by the electric components of the robot, and last but not least, the robot needs to function just as well with or without its clothing. These are all things that Rocket Road needs to consider when designing its robot apparel.