A Missouri poacher who is suspected to have illegally killed hundreds of deer over the past decade has recently been ordered to watch the Disney classic 'Bambi' at least once a month for one year, as part of his sentence.
It's not clear exactly how many deer David Berry and his two sons – David Berry Jr. and Kyle Berry – have poached in the forests of southern Missouri over the last nine years, but investigators suspect that the number reaches into the hundreds. The three men hunted the defenceless animals mostly at night, cutting off their heads and antlers as trophies and leaving the bodies to rot where they fell. Although their cruel and illegal activities were financially motivated, police evidence suggests that cutting off the heads of the deer was mostly about satisfying the poachers' personal egos. Now, one of the twelve men accused in what has been described as one of the largest deer poaching cases in the history of Missouri will have to watch the Disney classic 'Bambi' repeatedly to hopefully realize the error of his ways.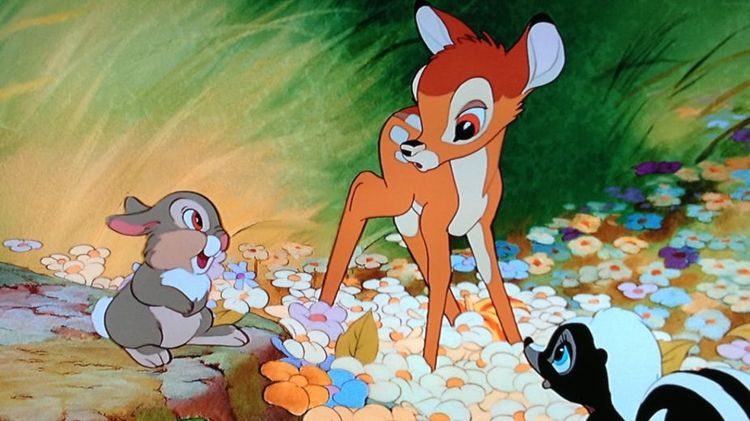 Photo: ©Disney
According to court records obtained by the News-Leader, Lawrence County Judge Robert George ordered David Berry Jr. "to view the Walt Disney movie 'Bambi,' with the first viewing being on or before December 23, 2018, and at least one such viewing each month thereafter, during Defendant's incarceration in the Lawrence County Jail." He will be in jail for a year, so that's at least 12 viewings.
It's not known why the judge singled out Berry Jr. to watch the popular Disney animated movie, but judges are allowed to impose special conditions when issuing sentences, and sometimes they come up with pretty creative ideas. However, it's hard to believe that after gruesomely killing hundreds of real deer, this poacher will be impressed by the death of a fictional character, and an animated one at that.