English wine brand 19 Crimes might just have created the world's most sinister red wine. They took 100 bottles of wine, put them in a coffin, and buried them six feet under in a creepy Victorian cemetery.
If you're looking for the most appropriate wine to sip on on Halloween night, look no further than 19 Crimes' latest creation – the world's first coffin-aged wine. According to the risqué-specialized company, they took 100 bottles of red wine, put them in an oak casket, and buried them among the dead in London's Tower Hamlets Cemetery. The wine was recently dug up in the presence of a priest, to ensure that nothing sinister returned with the red liquor, but according to exorcist and paranormal expert Ian Lawman, the wine is most likely cursed anyway.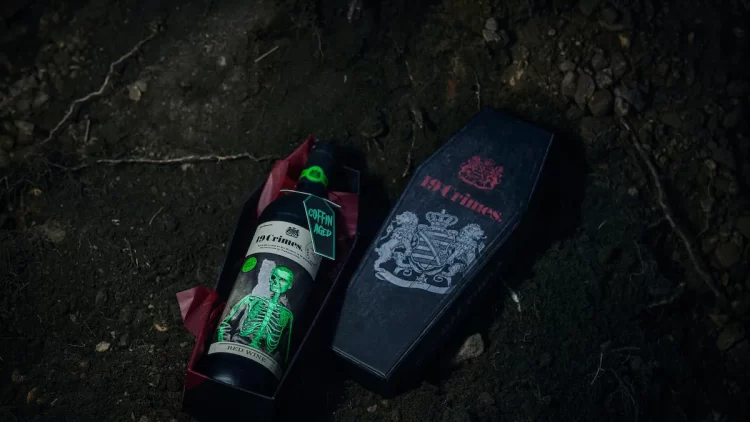 "There's no way I'm trying that wine. There's something sinister about it as it's been resting among the dead six feet underground," Lawman said. "Ghosts don't have boundaries – they shapeshift, travel through walls and glass, and make their presence known in the strangest of ways. I think 19 Crimes should have kept it buried."
Not only has the company not kept their coffin-aged wine in the ground, but they are offering daredevils brave enough to try it samples at select locations around the UK during the Halloween weekend.
It's unclear whether 19 Crimes plans to sell any of its sinister wine, but I'm pretty sure paranormal enthusiasts would pay big money just to add a bottle to their collections.