What good is a walking stick if you have to bend over to pick it up whenever it falls down? That was the question that inspired a Greek industrial designer to design Kevdia, a light yet durable walking stick that always stands upright.
The secret of the Kevdia walking stick is a weighted self-balancing base which makes the stick pop right back up whenever it is dropped. This allows the elderly or people with disabilities to confidently let go of the walking stick whenever they need to, without having to hang it on something or bend over to pick it up if it falls down. Made out of lead, the weighted base also promotes a more solid placement of the tip, enhancing the stability and the confidence of the user.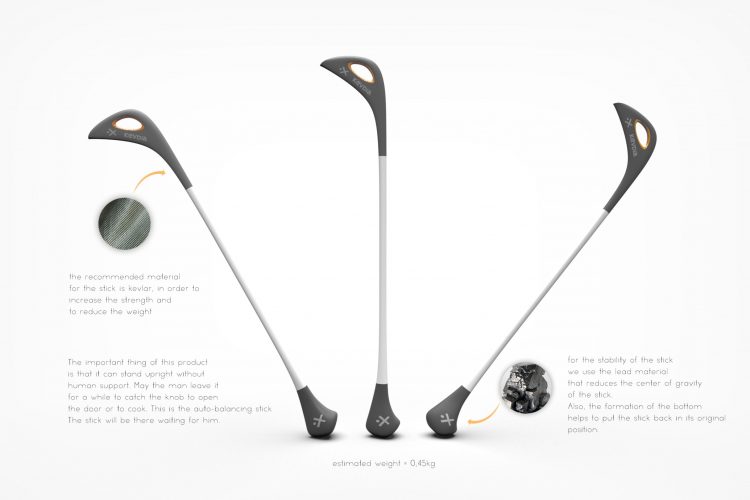 Photo: Michael Dimou
Kevdia was designed by Michael Dimou, a young industrial designer from Greece. His mother suffers from arthritis and has weak knees, so he knew just how hard it is for people with similar health problems to bend over to pick up their walking sticks when they fall down. So he came up with the idea of a self-balancing walking stick that always returns to its upright position.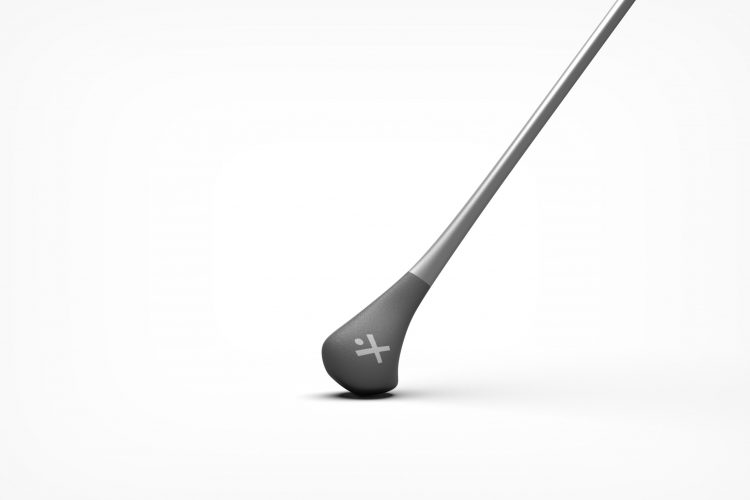 Photo: Michael Dimou
"The balancing stick materials used are Kevlar-49 and lead at the bottom. The arrangement of the stick is such that it can be easily assembled," Michael Dimou wrote on Design Ideas. "We used 3 plastic molds to make the shape of the stick, spread the Kevlar-49 cloth and pass it with epoxy. This arrangement of the stick helps to absorb a possible impact and prevents it from being crushed. The bottom of the stick is damping in its stabilization, because since the weight is not spread across the length of the stick, we have focused the weight on the bottom because of the lead, so the center of gravity is at the lowest point. This results in the spade being turned to 90 degrees with the ground and always standing upright."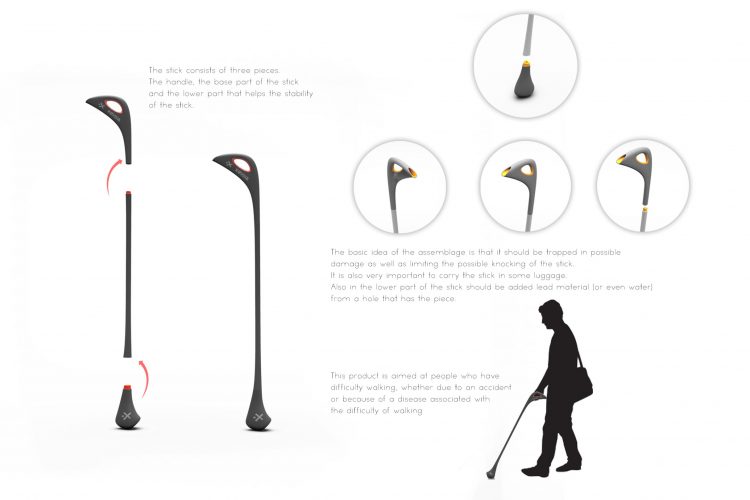 Photo: Michael Dimou
Unfortunately, at this point, Kevdia is only in concept stage, but it really sounds like the kind of revolutionary aid that could change millions of people's lives for the better. All we need now is a prototype to show that it works in real-life conditions, and I'm sure a crowdfunding campaign would secure the funds to have it mass produced. Luckily, Dimou is already on a prototype, so Kevdia could become a reality in the near future.