A 34-year-old man abducted and sold to a childless family more than 1,000 kilometers from his home was recently reunited with his parents, who had never stopped looking for him, after 32 years.
Mao Yin was just 2-years-old when he was snatched by a stranger on October 17, 1988. He and his father, Mao Zhenjing, were walking home from nursery in the city of Xian in Shaanxi province when the boy asked for a drink of water. The pair stopped in the entrance of a hotel, and when the father turned his back on the boy for only a few moments while trying to cool some hot water, Mao Yin was gone. His family started looking for him right away, putting up posters and contacting police, but it was like he had vanished into thin air. Now, 32 years later, he was miraculously reunited with his birth parents.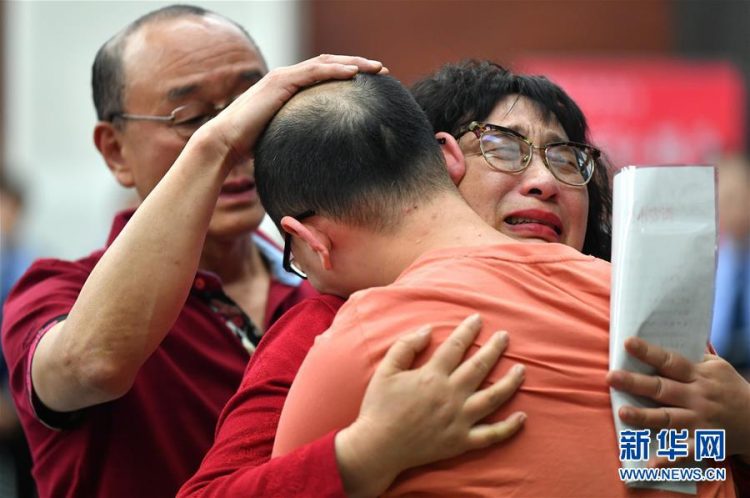 Throughout the three decades since Mao Yin's disappearance, his parents never once gave up hope of one day finding him. His mother, Li Jingzhi, quit her job and dedicated most of her time to following leads and putting up posters all over the country. She estimates that she handed out over 100,000 flyers and followed around 300 different leads, but a match was never found.
Still they pushed on, appearing on television shows like The X Factor to ask people for help, and Li even joined an organization called "Baby Come Back Home", to help other parents look for their missing children. Chinese media reports that she actually managed to reunite 29 families with their missing kids.
After more than 30 years of searching, only Mao's parents still hoped that the three would ever be reunited, but last month, a miracle happened. Police received a tip-off from a man in Sichuan province, about 1,000km from Xian, who had adopted a toddler around the same time that Mao Yin went missing.
Using facial recognition technology, authorities analyzed an old photo of Mao as a boy and came up with a simulated image of him as an adult, comparing it to how the 34-year-old looked like. The likeness was close enough to prompt a DNA test, which proved that Li Jingzhi and Mao Zhenjing were his real parents.
Mao Yin and his parents were finally reunited on Monday, during a public event orchestrated by the Xian police department. It was a heartwarming, if somewhat theatrical spectacle, in which the 34-year-old called out to his mother and ran toward her, with his father joining their warm embrace.
"I don't want him to leave me anymore. I won't let him leave me anymore," his mother said while holding his hand tightly.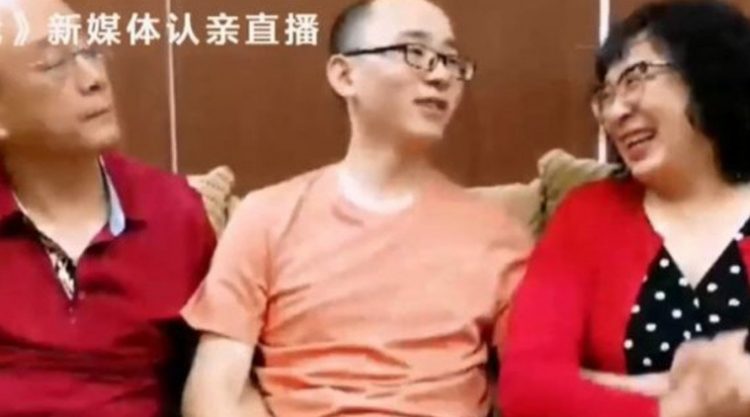 Mao Yin – who had been renamed Gu Ningning by his adoptive parents – runs his own home decorations business. He told Chinese media that he doesn't know what the future holds for him and his birth parents, but that he definitely wanted to spend time getting to know each other.
While the investigation into the boy's 1988 abduction is still ongoing, police revealed that he had been sold  to a childless couple for 6,000 yuan ($840) in today's money…
Child abductions and trafficking on the black market have been huge problems in China for decades. Even if the Government doesn't have official data on the number of missing children, on Baby Come Back Home's website there are 14,893 posts looking for missing boys, and 7,411 looking for girls.
A couple of years ago another abduction case made international headlines, after a Chinese woman told her 27-year-old son that she had abducted him from his family when he was only one and she was working as his nanny.