A Colombian man recently became the laughing stock of the internet after allegedly agreeing to be paraded naked on the roof of a car as punishment for cheating on his wife.
A video of a naked man lying on top of a white car and being paraded around the Colombian city of Barranquilla has been doing the rounds on Colombian social media for the last two weeks, and recently went viral worldwide. The bizarre scene reportedly occurred on May 15, when the man's wife caught him in bed with another woman at a local motel. He begged for forgiveness, but the scorned wife told him that the only way to save their marriage was for him to accept a humiliating punishment. He was to agree to lie naked on top of their car as she drove home, with nothing but a towel to conceal his face with.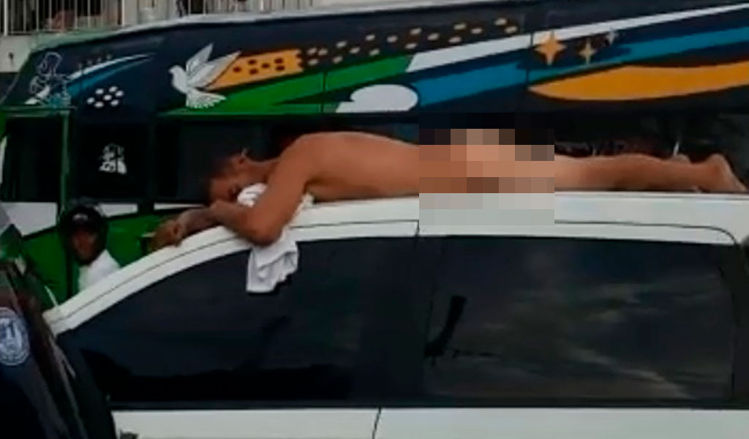 The cheating husband, identified as one Jairo V., agreed to be paraded all the way from the motel to the couple's residence in the Chiquinquirá area of Barranquilla. That meant traversing some of the city's busiest areas, where passers-by had plenty of time to whip out their smartphones and film the humiliating scene, while at the same time making fun of the poor man as he tried to hide his face.
As if being publicly humiliated wasn't bad enough, Jairo also ended up in jail, after the crowd gathered around him caught the attention of local police. They stopped the car, made him get down from the roof and put on some clothes, and was charged with indecent exposure and disturbing public order. He was taken into custody and hd to pay a fine of 328,000 pesos ($100).
Well, at least the man is still happily married…