A Peruvian man recently divorced his wife after discovering her infidelity while looking around on Google Street View.
The unnamed man who recently posted photographic proof of his discovery on Facebool, was allegedly looking for the fastest way to reach the Bridge of Sighs, in Barranco, Lima, when he came upon a familiar figure – a curly-haired woman sitting on a bench and stroking the hair of a man who had his head in her lap. Although both people's faces were blurred to protect their privacy, the man recognized his wife's hair and clothes. The only problem was that the man she was with wasn't him.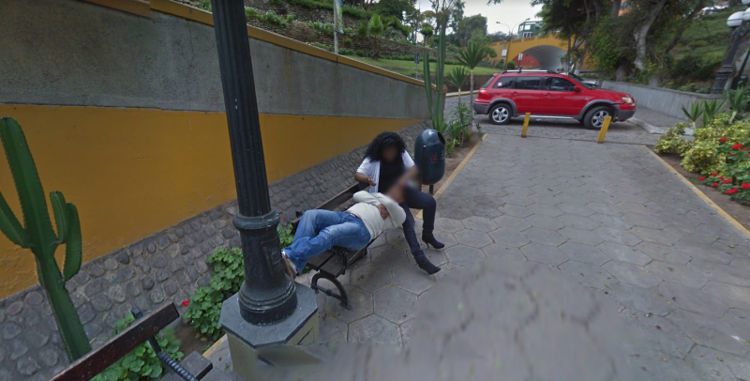 Photo: Google
The photos taken by the Google Street View car were taken back in 2013, but that didn't stop the man from confronting his wife about them. The Bridge of Sighs is known as one of the most romantic places in Lima, and the obviously romantic gestures captured by the images left the woman with no other choice but to admit her infidelity. The married couple had already separated, but this proof of her unfaithfulness was enough for the husband to file for divorce.
The unnamed husband posted images of his discovery on Facebook, where they got a wide range of reactions, from jokes to encouraging comments and condemnation of the cheating wife. The photos quickly went viral and have been doing the round online for almost a week.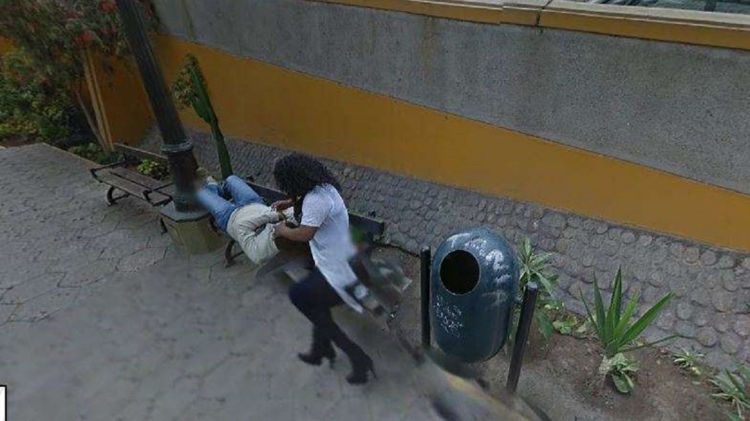 Photo: Google
Google Street View footage has accidentally revealed couples' infidelity several times in the past, but has also captured some truly bizarre scenes, like a naked man getting out of the trunk of a car, street robberies or a woman giving birth.
via Minuto Uno