Did you know airplane pilots can skip airport security checks even on flights conducted by other airlines? Well, one Indian businessman certainly did, so he bought himself a pilot uniform so he could board planes faster.
Rajan Mahbubani, a 48-year-old consultancy agency owner from New Delhi, was recently arrested at the Indira Gandhi International Airport, after posing as a pilot for German airline Lufthansa. He was about to board an Air Asia flight to Kolkata, when the airline called Lufthansa offices to confirm the trip of a pilot wearing the German carrier's uniform. A team of Lufthansa officials was sent to confirm the pilot's identity, but after they confronted the suspicious pilot he admitted to impersonation.
"AirAsia India from Delhi Airport called up Lufthansa office to confirm the travel of this person who was wearing the German carrier's uniform and had an identity card. Lufthansa immediately sent its team to contact this person at boarding gate 52 inside the security hold area of T3, Delhi Airport. When confronted by Lufthansa officials, this person admitted to impersonation," Air Asia sources said.
Apparently, Mahbubani was a frequent flier and had been using the pilot disguise to bypass the usual airport security checks for several months before he was apprehended. The uniform granted him other perks as well, such as preferential treatment on board the airplane, the possibility to upgrade his seating for free, and even photos in the plane's cockpit.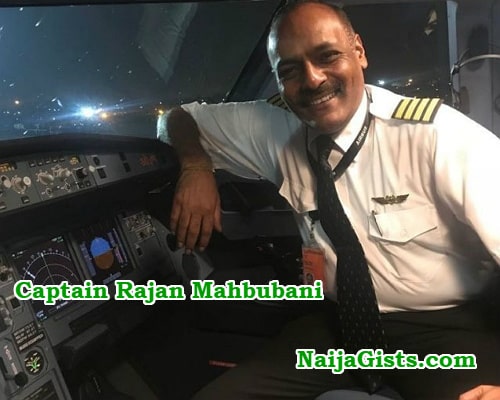 "Mahbubani said that he is a frequent traveler and used to dress up as a pilot to gain easy access during security clearance and get preferential treatment from security agencies and airlines," Deputy Commissioner of Police Sanjay Bhatia said.
The fake pilot told police that he had acquired his Lufthansa pilot uniform and identity card in Bangkok, and that he was fond of shooting YouTube and TikTok videos of himself wearing various uniforms. During the investigation, officers found several photos of Mahbubani dressed as an army colonel, as well as wearing other uniforms.
The Indian businessman is currently being interrogated by police and intelligence agencies. The charges brought against him are unclear.