A Chilean man was kicked out of the house by his family after the Civil Registry Office mistakenly registered him as the father of two Venezuelan children whom he had never even met.
Up until the beginning of this month, Leonardo Sepúlveda Rodríguez, a middle-aged man from Santiago, Chile, had enjoyed a peaceful and fulfilling life alongside his wife of 30 years and their two children. However, everything came crashing down on July 5th, when his son went to the local Civil Registry Office to get some documentation required for Family Court and learned that Leonardo had recognized two Venezuelan children as his own. The son called Sepúlveda Rodríguez to confront him, but he was just as dumbfounded. He had never even traveled abroad, let alone conceived two children in Venezuela, but despite his best attempts to prove his innocence, his wife asked him to move out of the house.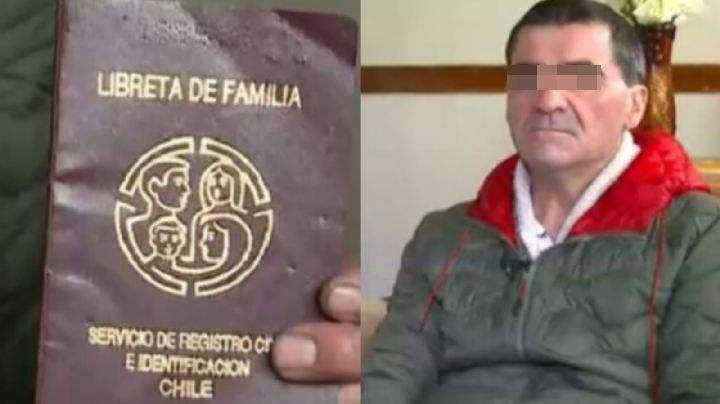 "The damage that is being done to me and my family is terrible," Leonardo Sepúlveda Rodríguez lamented. "Until July 5, I came home, hugged my children, my wife and my grandchildren, who are what I love the most, and now I can't do that anymore."
According to Leonardo's mother, his wife didn't believe that he didn't know anything about the two children in his name, so she asked him to produce evidence that the registry was wrong. When he couldn't do that, she asked him to leave the family home. The man's mother said that she hoped her son and his family could patch things up and return to their old lives.
As it turns out, Leonardo's family life was ruined by a phonetic error. His name was very similar to that of Leonard Rodríguez Sepúlveda, a Venezuelan national who had two children of his own, only civil servants registered them as Leonardo's children by mistake. However, it took a while for the Civil Registry to acknowledge the error, despite Leonardo's pleas.
In a statement, representatives of the Civil Registry Office explained that "the error occurred in the family network system, which returned a phonetic match in the search, including the two children of a foreign father with a similar name," adding that it had corrected the mistake.
However, in an interview with CHV Noticias, Leonardo Sepúlveda Rodríguez said that he planned to sue the Civil Registry Office for the pain and suffering that its error had caused him and his family.