Stipe Petic, a 57-year-old Bosnian man with no nordic background, was so impressed by the 'Vikings' TV series that he started calling himself Ragnar Kavurson and making axes for a living.
The Bosnian Ragnar claims that his fascination with Viking culture started with a binge-watching session of History's hit series, 'Vikings'. Coming back to his hometown of Tomislavgrad in southern Bosnia after ten years of working on construction sites in Germany, he became fascinated by the saga of the legendary hero Ragnar Lothbrok and his wife Lagertha. After changing his look to mimic that of a nordic warrior of legend, and borrowing the name of his favorite Viking character, Ragnar, the "Bosnian Viking" started making intricately decorated Viking axes and shields.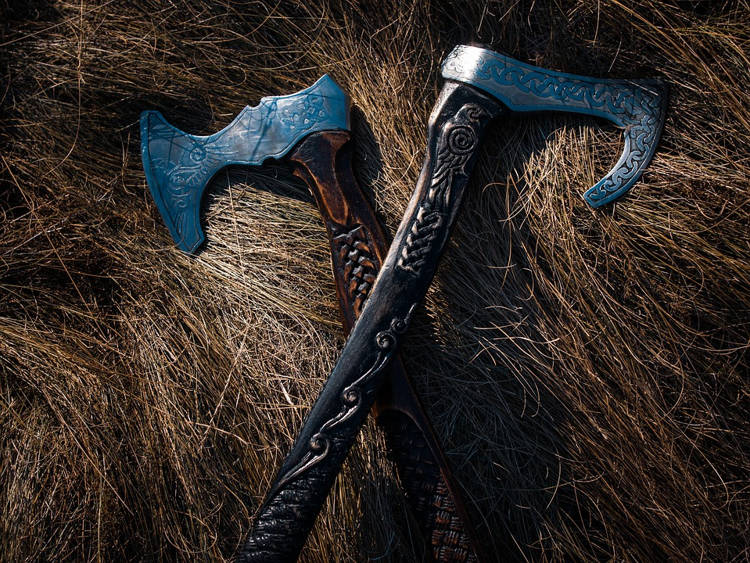 Photo: Valerii Iavtushenko/Pixabay
"The first season is my favorite. At first, I liked Ragnar's personality but, to be honest, I like Lagertha too. She blew me away," the Bosnian told AFP. "I had a lot of free time, because I live alone here, and then while watching the series I saw Ragnar's ax, I liked it, and I wanted to make one just like it. "
Kavurson's workshop in Tomislavgrad is now full of Viking axes and shields, alongside portraits of logs used for ax throwing practice, and detailed portraits of Ragnar and Lagertha, as portrayed by Travis Fimmel and Katheryn Winnick. Outside the workshop is a functional "drakkar", a flat-bottomed Viking boat that the 57-year-old made himself and that he sometimes takes out on a nearby lake.
Sporting a long, white beard and braided hair, and wearing traditional tunics, Ragnar Kavurson looks very much the part of a modern Viking. He has a job working as a driver for the regional government, but he dedicates all of his free time to his passion, making Viking axes and shields that he then sells for anywhere between 25 and 300 euros ($28 – $331).
"My life has turned 180 degrees. My goals are different," the Bosnian Viking said. "I used to earn more money per day in Germany than I do now per month, but I wasn't happy. Now I am happy."
Ragnar has big plans for the future as well, hoping to organize the first Bosnian axe-throwing championship and build an entire Viking village for tourists.