Vaggelis Chatzis's life is considered by many the ultimate underdog story. After having his right forearm amputated from below the elbow when he was only a baby, he grew up to become the world's only one-handed professional boxer.
Chatzis was born with a cancerous tumour in his right hand which would have ultimately killed him if doctors didn't amputate part of his arm to stop the cells from spreading. He was only three months old at the time, so the young Greek has had to rely on his left hand alone for as long as he can remember. Growing up was tough, as the other kids would often bully him and make fun of his three-fingered prosthetic hand, calling him things like Captain Hook. That caused him to grow up into a very angry young man, and that anger got him in a lot of trouble. He started hanging out with the wrong crowd, spent his nights drinking and partying, and got into fights a lot. But then he discovered boxing and he fell in love.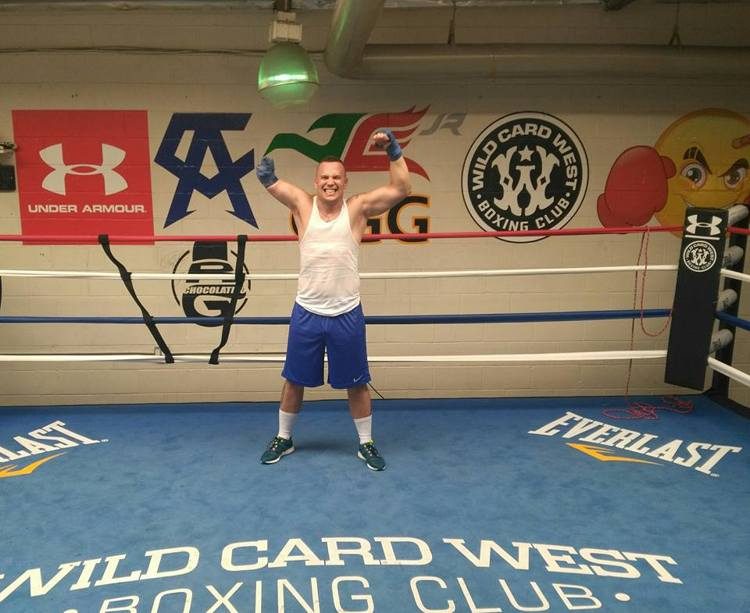 Photo: Vaggelis Chatzis/Facebook
"It's like when you see a really pretty woman, and you see her one time and you fall in love with her," Vaggelis describes his first experience in a boxing gym.
The 31-year-old discovered boxing over a decade ago, after moving to the UK to pursue his second-biggest passion, cooking. It was there that he met his first coach, Tony Lang, who owned a boxing gym and invited him to give the sport a try. Vaggelis had always loved watching boxing on TV, but he had never imagined himself putting on a pair of boxing gloves and getting in the ring. But as soon as he did, he knew he was made for it.
Despite missing a hand, Vaggelis Chatzis showed a real talent for boxing, which combined with his innate determination to overcome challenges made him a force to be reckoned with in the ring. His trainers found a way to attach a boxing glove to his shorter arm, so even though he had just one hand, he could actually punch with both. A southpaw, Chatzis adopted an unconventional boxing style, which many times caught opponents off-guard.
On his way to becoming the world's only one-handed boxer, Vaggelis Chatzis had to overcome several challenges, including the medical board's reluctance to issue the necessary paperwork. But the young Greek had been fighting against the odds all his life, and never gave up. In 2015, he made his professional boxing debut in Athens, in front of a crowd of over 3,000 people, including his family. He won by unanimous decision and made boxing history.
Chatzis lost his second fight, and soon suffered a serious injury that kept him out of the ring for two and a half years. But while others would have simply called it quits after such a long hiatus, the Greek boxer continued to train, patiently waiting to show off his skills once again. In December of 2018, he celebrated his long-awaited return by defeating Serbo-Bosnian boxer Mikro Zdrazdo. He now plans to return to Los Angeles, to continue his training and take his career to the next level.
"I still have a few years left in my boxing career. I can fight until I am 35. I want to return to L.A. to continue what I left behind. I will not stop until I succeed," Chatzis told Greek Reporter.
In the meantime, he is training at home in Athens, Greece, and also spends his free time training others to box, including other disabled people. He hopes that his story will inspire others to push their limits and fulfil their dreams.
"To someone that might be in a similar situation, I would advise not to listen to anyone and do what his heart says, follow his dreams," Vaggelis said in an interview with StoryTrender. "We put the limits to ourselves and it's up to us to break them."