Let's face it, you'll probably never get to go on a date with your celebrity crush, but, with Dating AI, a new dating app that uses advanced facial recognition technology, you can now find celebrity doppelgangers and ask them out on a date.
The Dating.ai app works by analyzing a reference a photo you upload or select from a list of popular celebrities provided within the app, and then scanning through thousands of profile photos from popular dating services like Tinder, Bumper or Plenty of Fish to find people who look very similar. The idea of finding everyday people who look like your favorite celebrity is just a selling point, because, in reality, Dating.ai can be used to find all kinds of people, from people who look like your ex, to versions of yourself of the opposite sex (if you want to date yourself). The possibilities are virtually endless.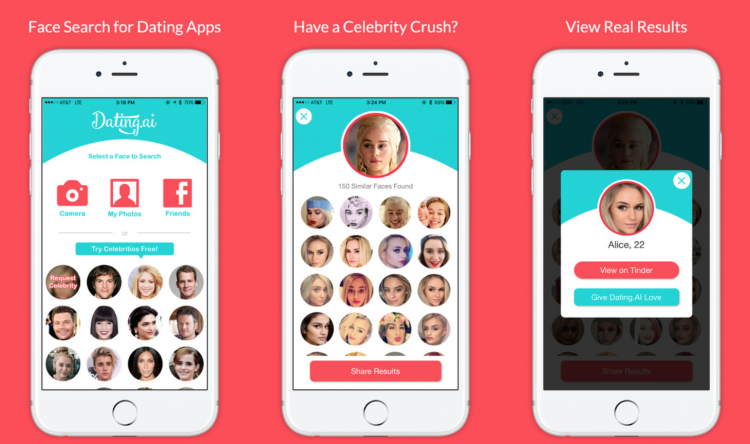 Heath Ahrens, the founder of Dating.ai, told Buzzfeed that he and his team came up with the idea for the app while thinking of ways of using an advanced facial recognition software that they had developed. After reading about another app that was using Tinder's API, they decided that the dating business was perfect for them as well.
"When you have a bunch of single guys in the office, it goes in that direction," Ahrens said. "You wanna try your own dog food."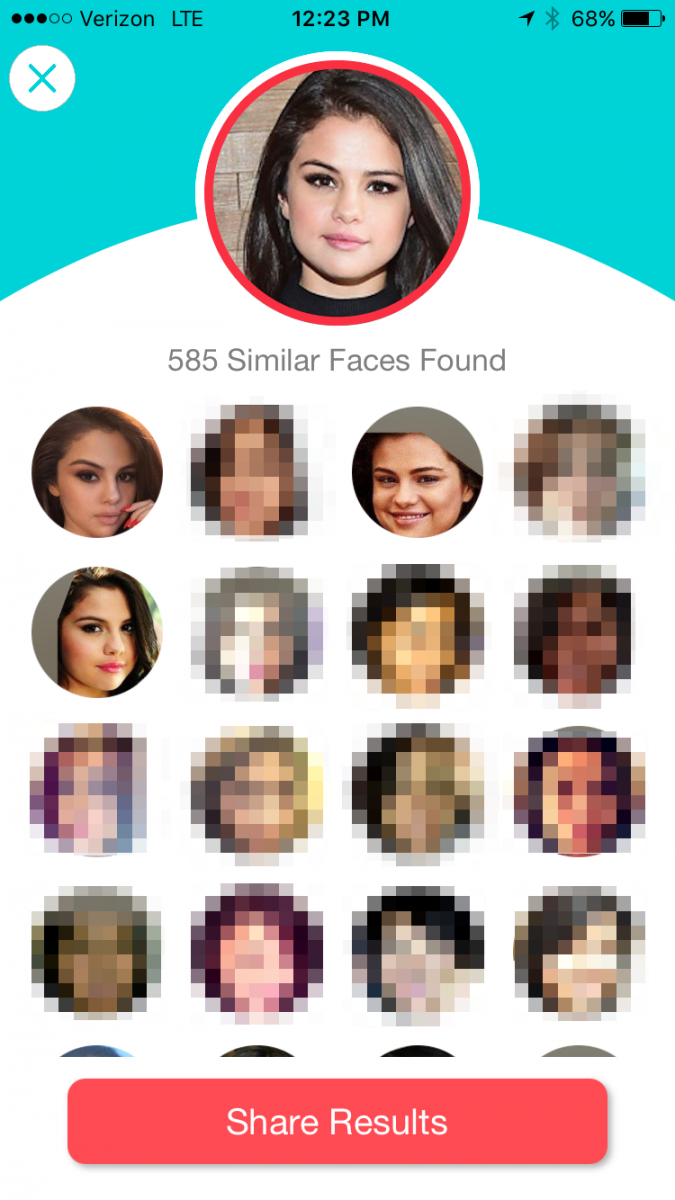 Launched in stealth mode two months ago, Dating.ai is free to download on Google Play and the Apple App Store. You can play with a list of celebrity photos provided within the app, but for a monthly fee of $7.99 per month, you get to upload your own photos and unlock the full potential of the facial recognition technology. That can lead to all kinds of interesting results, Ahrens says.
"One of the guys who works here actually sent a link to his friend early on and his friend ran his girlfriend's picture and found her. She had forgotten to take her profile down," the Dating.ai founder told NBC News. "Those kind of use cases are ones that are happening organically."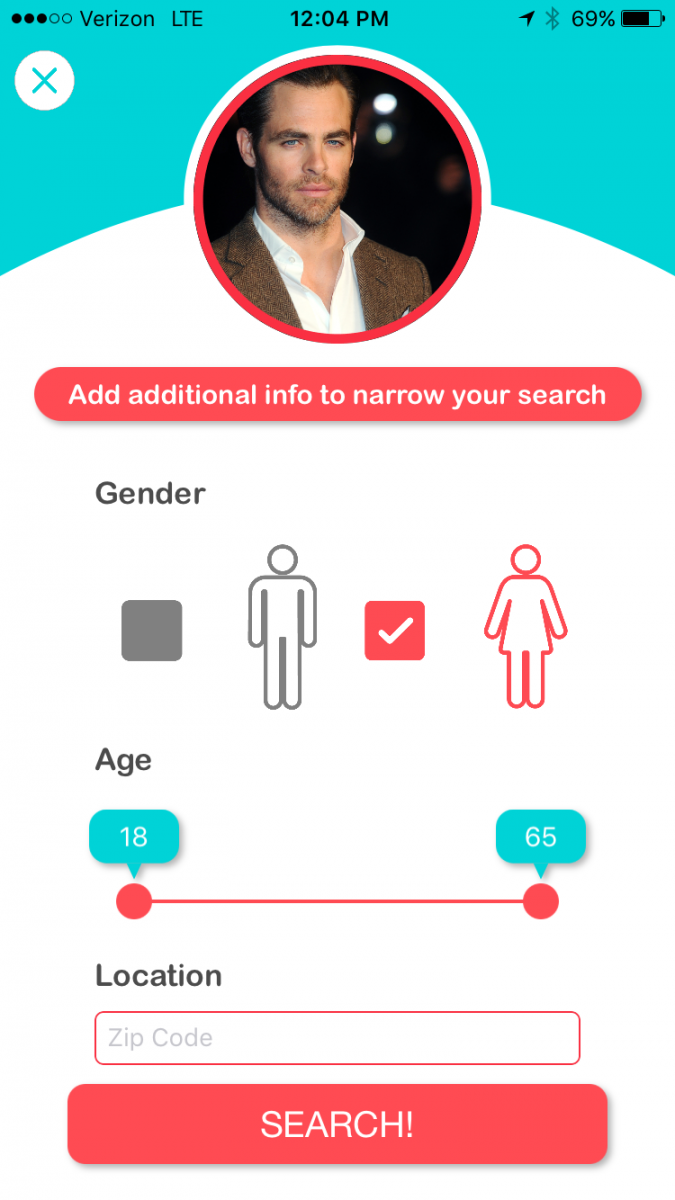 Those who've taken Dating.ai for a spin claim that its facial recognition technology is very impressive. While some of the profiles it pulls out are just people using photos of those celebrities as their profile photos, the rest are people that may not be dead ringers, but somewhat resemble your query.
"The app's facial recognition technology works pretty well – well enough that when you try one of the suggested celebrities like Kanye West or Jennifer Lawrence, the first few matches are inevitably the same celeb (some people use celeb pics on their dating profiles, apparently)," Buzzfeed reports. "And while the rest may not look EXACTLY like the celebrity, they're also…not totally wrong."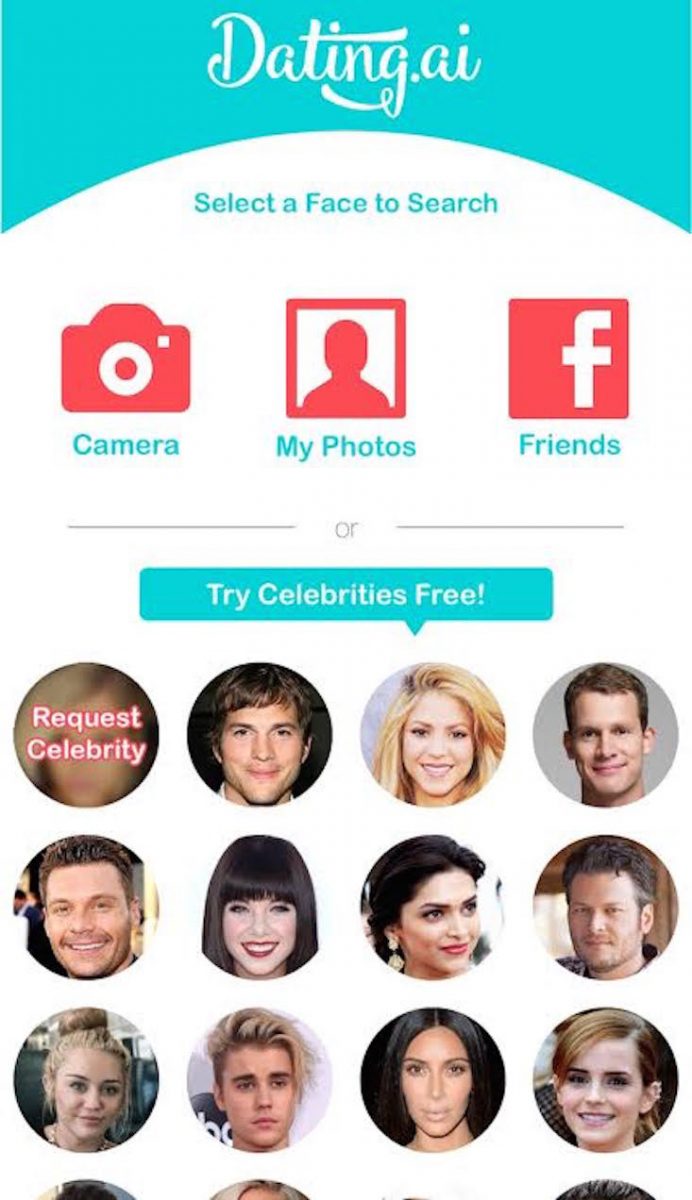 "In a general sense, AI and this type of technology is something that people are really interested in but they rarely get a chance to see or touch," Ahrens said. "Everyone knows Facebook uses this tech to auto tag you, but as a user you don't get to play with that. This is enterprise-class tech in the hands of consumers, and we're excited to see what people do with it."
How long you'll be able to use this advanced facial recognition technology for dating purposes is unclear, as dating services don't seem to thrilled about this new app scanning their user profiles. Tinder claims that it has already contacted Dating.ai, asking it to stop scraping its API, and a spokesperson from Plenty of Fish said that the company was trying to get the app removed from the iTunes store.
Heath Ahrens said that he doesn't see the problem, since "if you're on a dating app, you want to be found".