Elisabeth Anderson-Sierra, a 29-year-old mother-of-two from Beaverton, Oregon, suffers from a rare condition known as Hyperlactation Syndrome. She produces about 1.7 gallons of breast milk per day, almost 10 times as much as most lactating women, and spends around 10 hours every day nursing and pumping her milk. She has so far donated 600 gallons (2.5 tonnes) of breast milk to milk banks and families in need of it.
Ever since falling pregnant with her older daughter, Isabella, who is now two and a half years old, Elisabeth estimates that she has fed thousands of babies with her breast milk. She virtually spends her whole day pumping the liquid gold, which she then stores in four large freezers in her home, for local mothers who cannot breastfeed their newborns, gay couples and breast milk banks for premature babies. Despite the huge amount of time and the discomfort that goes into pumping the milk, the 29-year-old considers it a "labor of love".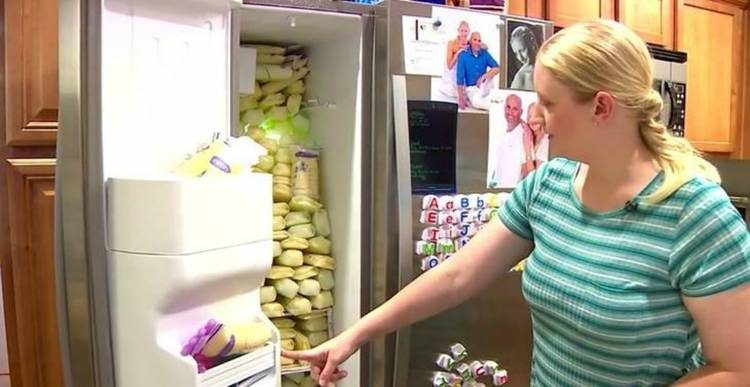 Photo: video screengrab
"I pump five times a day – as soon as I wake up, after breakfast, after lunch, after dinner and again at midnight. I produce up to 0.625 gallons of milk during my first pump alone," the super-producer says. "In total I will spend around five hours a day just pumping and then with storing, labelling, sterilizing etcetera, I easily spent eight to ten hours. Pumping is not fun – it is uncomfortable and it hurts – but it is my labor of love."
"It is instant gratification when I donate locally because I see the babies and I see them thriving. It will have helped thousands of children. The milk at the milk bank goes to micro pre-emies, so just 1 fl oz can feed three or four babies," Elisabeth adds. I don't discriminate – I have donated to gay couples and to mothers who are on medication or had their breast removed due to breast cancer. It's an amazing feeling."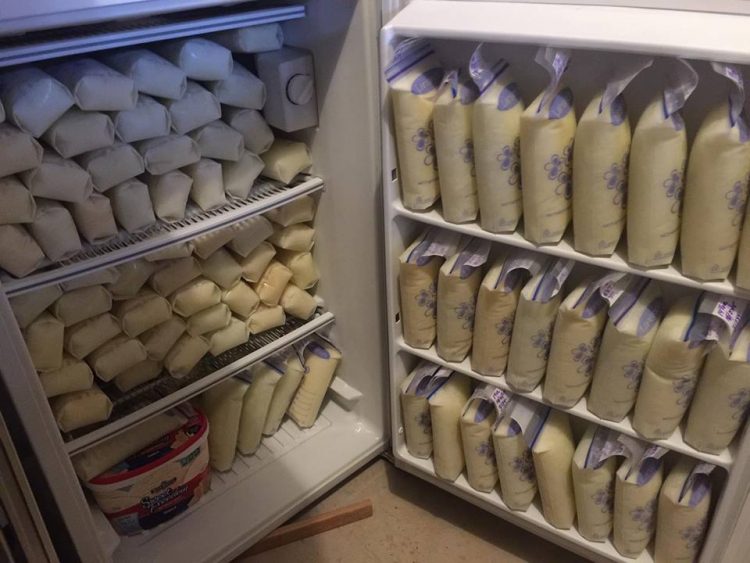 Photo: Elisabeth Anderson-Sierra/Facebook
Anderson-Sierra told Inside Edition that she was inspired to start donating excess breast milk after her own experience with her first daughter. She was born prematurely and Elizabeth's daughter didn't come in right away, so she had to rely on donor milk. "Even though I was a producer for my last child, I couldn't even do it for my own daughter," the mother said. "When milk finally came in, I wanted to really make use of it and get that milk out there."
About half the milk Elizabeth produces is picked up by local families and couples, who sometimes choose to compensate her for her work, while the rest goes to California milk bank Prolacta Bioscience, which compensates her with$1 for every fl oz she donates.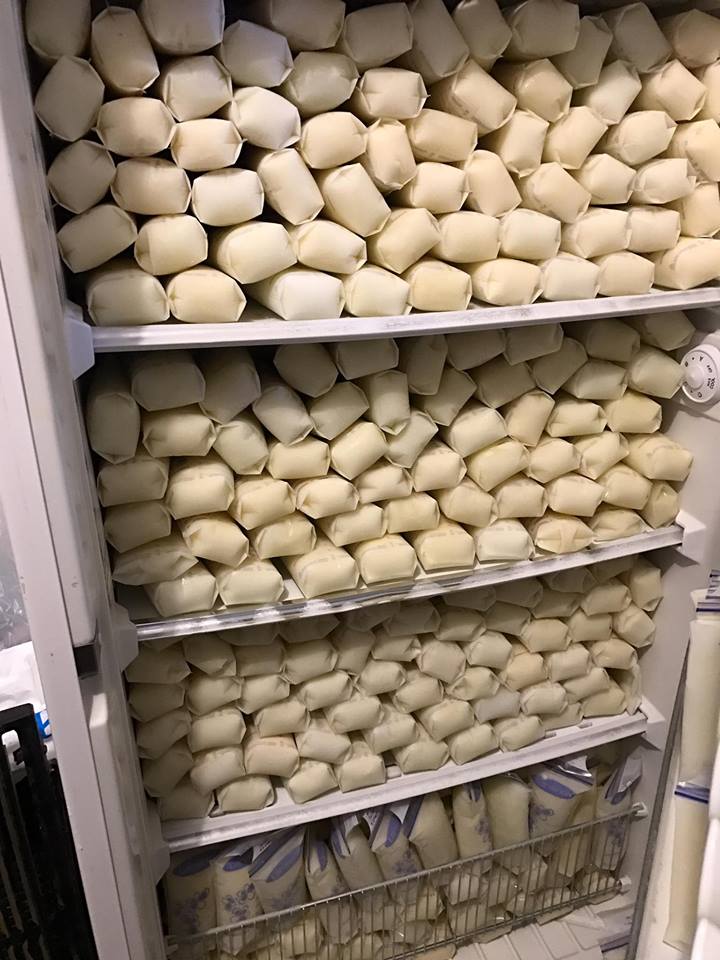 Photo: Elisabeth Anderson-Sierra/Facebook
Despite taking great pride in having helped hundreds of couples, Elisabeth Anderson-Sierra admits that she did feel some fear in the beginning.
"What if I gave away all my milk and something happened to me to where I then dried up and couldn't feed my own baby? I'd hear horror stories about that happening to mothers all the time! I'd then be the one in the position that I'd be desperate to find donor milk," the young mother said.
"I eventually got over it, and kept donating everything I had on hand. It makes me feel like I am giving back to my community and I'm participating in humanity. I would encourage other mums to reach out to their own community and consider donating. Breast milk is like liquid gold – it should never be thrown away. And there is a high need for it out there."