As a teacher,  if you want your middle school students to get off their smartphones phones and and actually pay attention in class, you have to get creative. Take Oregon teacher Kyle Hubler for example, who transformed his classroom into an amazingly detailed, Harry Potter inspired dreamland – equipped with wands, owls, and costumes!
Hubler, who teaches seventh and eighth graders at Evergreen Middle School in Hillsboro, first implemented Harry Potter-themed elements to his classroom, last year, and the students loved it. So when he heard that he would moving to a new classroom for the 2017-2018 school year, he decided to go all out and turn into a real-life version of Hogwarts.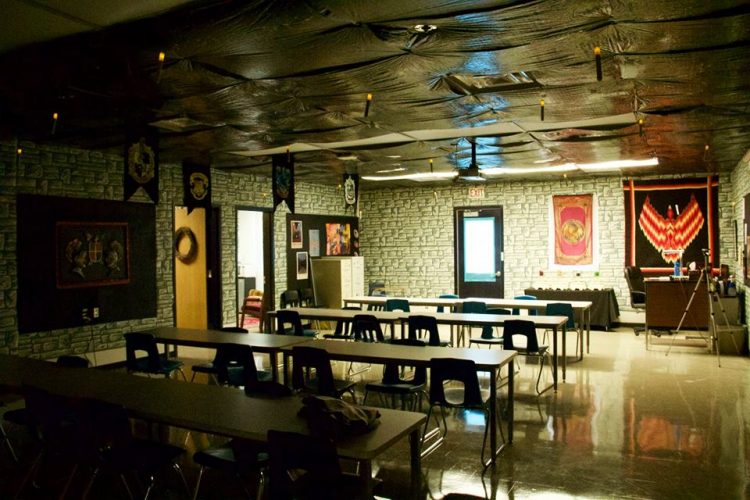 "As a kid I remember my biggest dream was to go to Hogwarts someday, but I knew that I could never truly go there and that was a disappointment to feel like I had to give up on that dream," the young teacher told HuffPost. "When I became a teacher and started talking to my students about their dreams I realized that I had the power to make my childhood wish come true. It wasn't necessarily in the way I imagined as a kid, but it still feels like I made my 12-year-old self proud and fulfilled that kids dream. I want my students to feel like they can achieve their dreams as well, no matter how big or magical."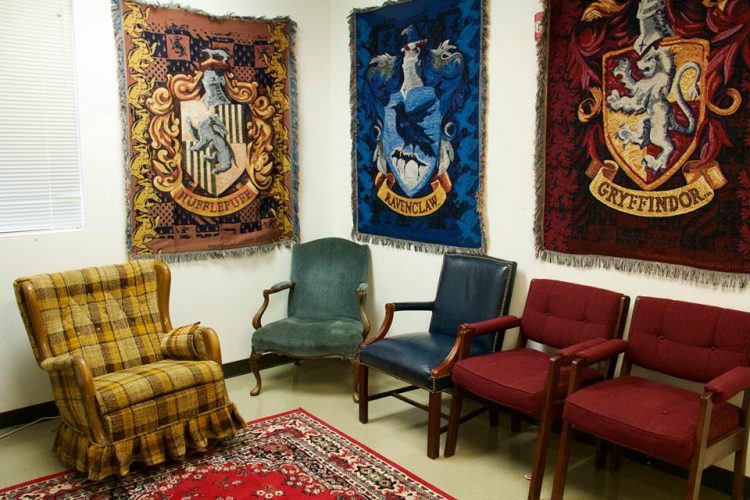 As a huge Harry Potter fan himself, Hubler already had an impressive collection of memorabilia, which he started when he was in middle school, but he also bought many of the incredible decorations from hardware stores, as well as garage sales and the Facebook marketplace. He paid for everything out of his own pocket, and spent around 70 hours, over the course of five weeks, making the Hogwarts classroom a reality.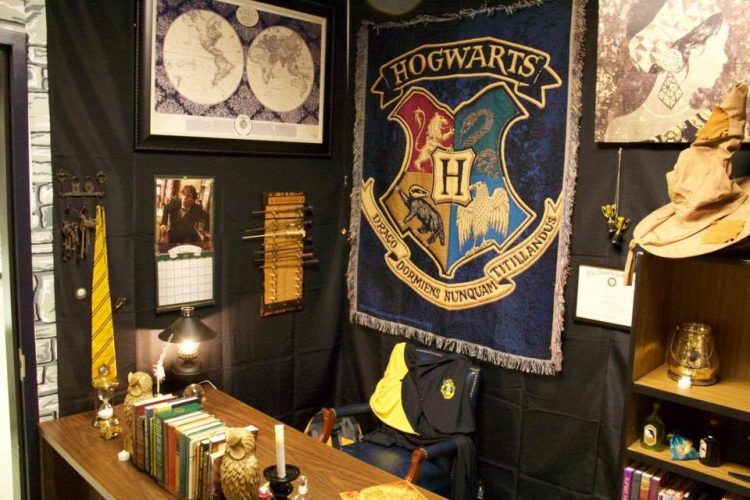 The decorations include, but are not limited to, banners for all four Hogwarts houses, stone-brick wallpaper that looks like the inside of the castle, leather-bound books, quill pens, a full set of quidditch balls, a replica of part of Ollivander's Wand Shop, and even an impressive looking silver Pensive like the one in featured in Harry Potter and the Half Blood Prince. There's also a "Platform 9 ¾" sign at the entrance, as well as a poster quoting a line from Dumbledore's beginning of the year speech in the first book.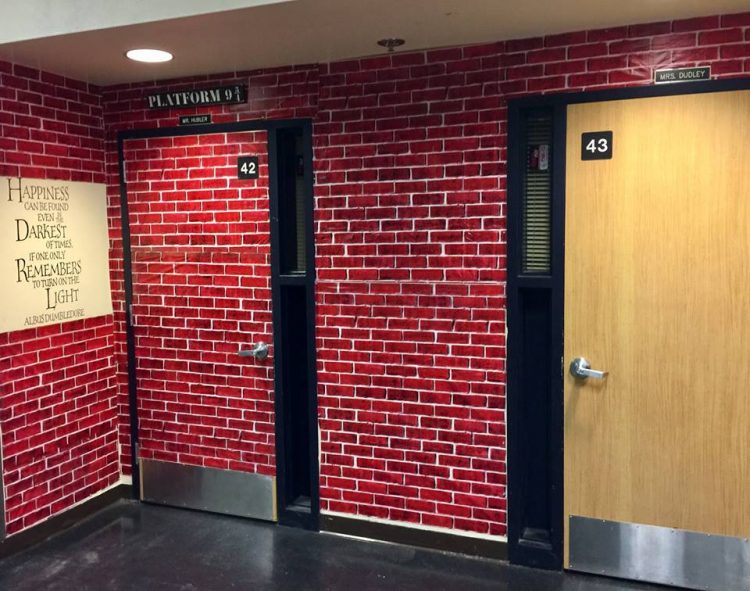 Needless to say, Hubler's students were very impressed. "I heard audible gasps and saw jaws drop to the floor," he said in an interview. "They were scrambling around the room to inspect every little detail and were excitedly showing their peers what they discovered."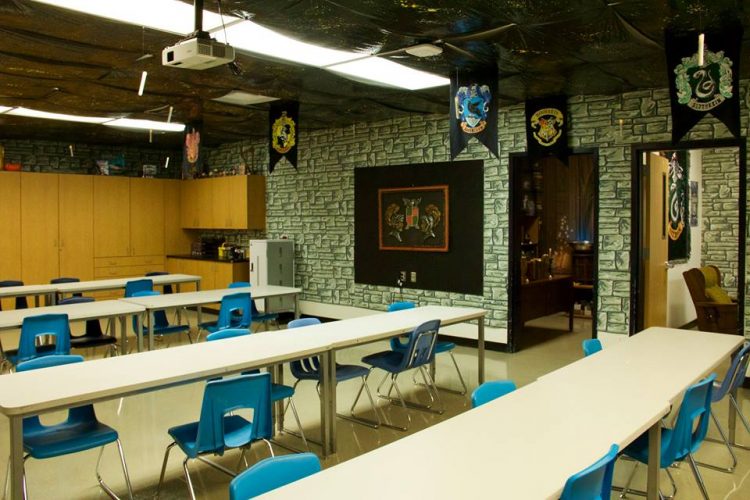 Photos of the awe-inspiring classroom have been doing the rounds online, garnering Kyle Hubler nothing but praise, but the dedicated teaches says that he didn't do it to impress anyone. The only thing he cherishes more than the world of Harry Potter is his job, and this project was meant to help him be better at it.
"I really love what I do, and I love the students I get to work with," he explained. "I want them to feel like my class is a place they are excited about going to and have fun learning."
Photos: Kyle Hubler/Facebook