Last week authorities in India announced the capture of a suspicious pigeon believed to be a spy from neighboring Pakistan. Now the bird's owner is demanding that his bird be set free…
The alleged spy was captured on Sunday by villagers in the disputed region of Kashmir, between India and Pakistan. The pigeon caught the people's attention right away, because of its unusual pink color and a ring with a strange code around one of its legs. They immediately called the regional police, who detained the bird on charges of spying while they tried to decipher the code on its ring. Now a Pakistani villager has come out to dispute the charges, saying that the pigeon was his and the ring around its leg isn't an elaborate code, but his phone number, in case something happened to the bird.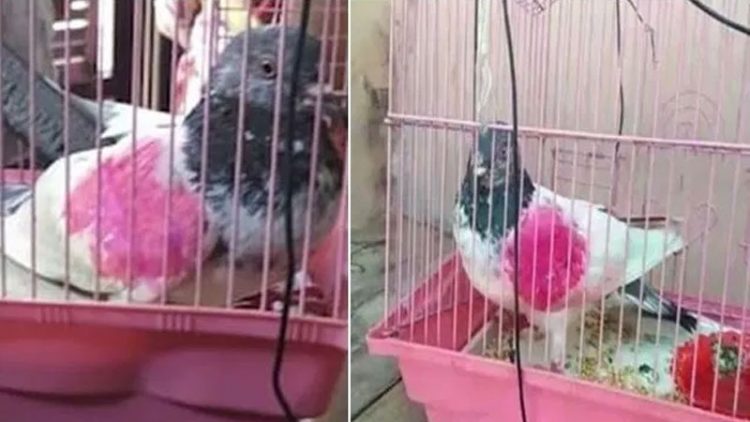 Photos: ANI
After India's Border Security Force announced the capture of "another Pakistani spy pigeon", Pakistani newspaper Dawn managed to track down the bird's alleged owner, a man named Habib Ullah from the village of Bagga-Shakargarh, just 4 kilometres from the border with the disputed Kashmir region. To celebrate Eid, he painted the wings of some of his birds and released them as symbols of peace, love and tolerance. He never imagined that one of them would fly into India and be labeled a spy.
The pigeon had reportedly wound up in the house of a woman in the Indian-administered Kashmir region, who had caught it and handed it over to the Border Security Force. An investigation into an alleged spying operation by Pakistan was announced soon after, and the bird was taken into custody, and placed in a cage.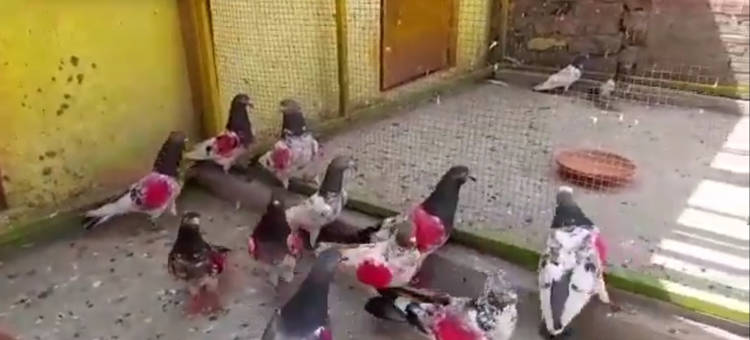 Photo: E-News Pakistan
"Though birds have no boundaries and many fly across international borders during migration, a coded ring tagged to the captured pigeon's body is a cause for concern as migratory birds don't have such rings," Indian police told the Times of India newspaper.
Meanwhile, Habib Ullah claims that the ring only bears his phone number, and is urging Indian prime-minister Narendra Modi to return the pigeon with "full protocol and due respect". He and others in Bagga-Shakargarh have been protesting the pigeon's arrest over the last few days, showing off his collection of pink-painted pigeons as proof that there was nothing special about the captured one.
Interestingly, this isn't the first time that India has captured a so-called "spy pigeon" from Pakistan. A similar case made news headlines in 2015, when a pigeon was captured in the village of Manwal, four kilometers from the India-Pakistan border.