Members of the religious community in the municipality of Soledad, Colombia, have been voicing their dissatisfaction with the results of restoration work that left a statue of San Antonio de Padua looking "like a homosexual".
The wooden statue of San Antonio de Padua, patron of Soledad, dated from the 17th century and was located din the town's main church. It had recently been badly damaged by termites, so the church commissioned an artist to have it fixed and repainted. Unfortunately, the results of the restoration didn't please parishioners, many of whom took to social media to complain that the statue looked too effeminate. Some even called it "a saint of modern times, a transexual saint", because of all the makeup applied by the artist.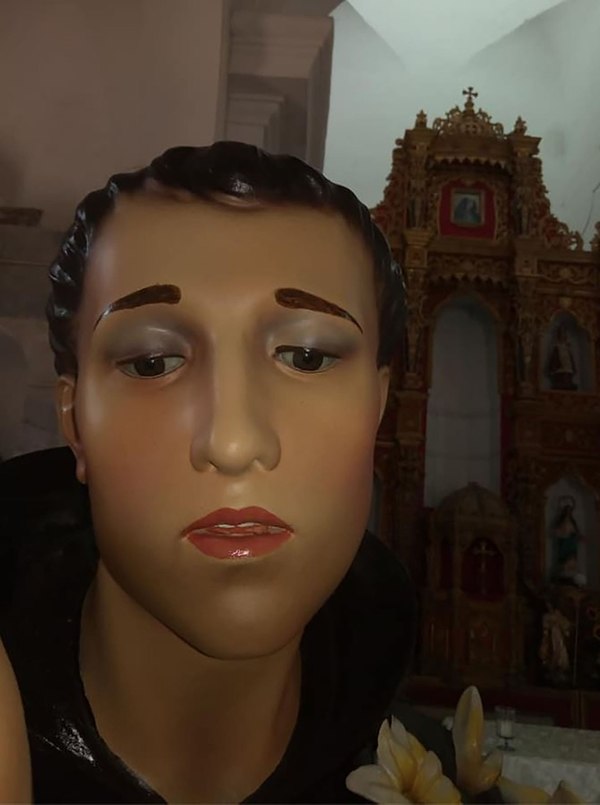 Photo: Juan Camilo Duque/Facebook
"He is no longer the same patron that I have prayed to for the last 12 years, they applied eye shadow, blush and even gloss on his lips, he looks effeminate," one parishioner told Radio Caracol.
Infobae reports that the restoration cost just $328 which was paid by the church, but that has yet to be confirmed. One thing is for sure, the statue of San Antonio de Padua and even the child he is holding, look very different than they did before the restoration.
Juan Camilo Duque, a restoration expert from Soldad, recently posted photos of the statue of San Antonio de Padua after the recent restoration and compared them to older ones, pointing out the major differences. He claims that such antique polychrome wood sculpture can only be restored using very specific techniques, which the artist who worked on San Antonio de Padua definitely did not use.
This case brings back memories of the controversy around Ecce Homo, an oil painting by Elías García Martínez, which was completely ruined by an 80-year-old amateur artist who was allowed to carry out restoration work on it.