A Taiwanese man was sentenced to two months in jail and fined 3.04 million New Taiwan dollars ($91,350) after his large parrot allegedly caused a jogger to fall and hurt himself.
The bizarre incident reportedly took place in Tainan, when a man surnamed Huang took his two pet macaws for a flight in a local park where people often go to exercise. One of the large birds allegedly landed on the back of a jogger and started flapping its wings vigorously, frightening the man and causing him to fall. The nasty fall caused the man to dislocate his hip joint and fracture his pelvis, both of which required hospitalization and a long recovery period. He ended up suing the parrot owner for damages.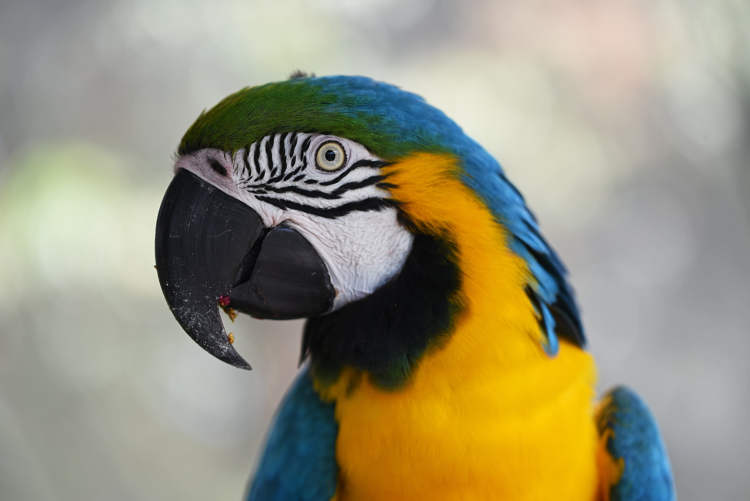 Photo: David Clode/Unsplash
The victim in this case, known only as Dr Lin, told the Tainan District Court that he spent a week in the hospital and was unable to work for more than half a year. As a plastic surgeon, he needed to spend a lot of time on his feet conducting various procedures, so the injuries caused him serious financial losses.
"He can now walk, but if he stands for long periods, there is still numbness," Dr Lin's lawyer said.
After hearing both sides' arguments, the court ruled that Dr Lin's fall was caused by Huang's negligence. Because of its size – 40cm in height with a wing span of 60cm – the macaw was categorized as a large animal, so the owner should have taken precautions to avoid such accidents.
For "causing unintentional injuries" Huang was sentenced to two months behind bars and fined 3.04 million New Taiwan dollars ($91,350) as compensation for Dr Lin's losses. The bird owner plans to appeal the decision, as he considers the compensation "too high".