The internet is struggling to come to terms with the fact that Jeremiah Johnson, a running back from Fort Worth, Texas is only 12 years old despite his mature appearance.
Jeremiah Johnson started making news headlines around the country last week, after photos of him holding the trophy for '12U Division 1 Most Valuable Player' went viral on social media. Johnson's team, the Dallas Dragons Elite Academy (DEA), had just won the 2022 Youth National Championships in Miami, and he was crowned MVP. But while his photos got thousands of likes and congratulatory comments, what most people seemed to be focused on was Jeremiah's age. They just couldn't believe that he was only 12 years old, and to be fair, the boy did look incredibly mature for his age.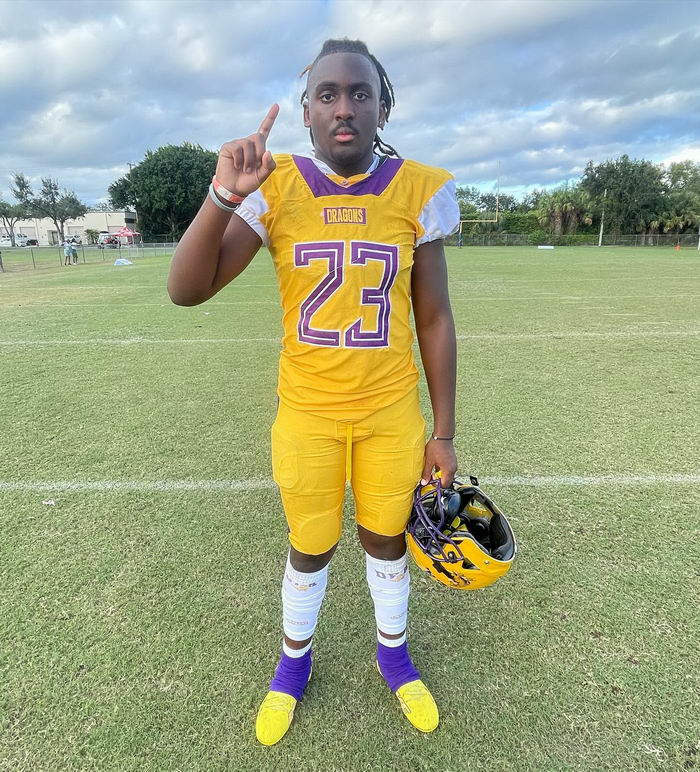 Photo: Jeremiah Johnson/Instagram
Generation NEXXT, a national youth sports school and network in Fort Lauderdale, Fla. has Jeremiah Johnson listed as age 12, and there is even a video of the youth claiming to be 12 doing the rounds on Twitter. But that isn't enough for a lot of people, many of whom claim that the football player must be at least 20.
"If that 12 year old really 12 my son not playing football, these kids built different," Miami Dolphins receiver Tyreek Hill tweeted.
"Ight 1. Jeremiah Johnson is one of the most common names out there. 2. The mustache 3. The locks w the pushed back hairline.. Now I'm gonna say 22. I can be convinced on 17-21. But 12 hell naw," another Twitter user commented.
"I demand Jeremiah Johnson's birth certificate. And not the 'I am 12' kind from the 'Benchwarmers,'" someone else added.
A lot of people hinted at the boy's forearm tattoo and at his visible mustache and goatee, claiming that these were unusual for a 12-year-old boy. His mother shut down the tattoo claim, clarifying that it is not a real tattoo – pretty obvious from the photos, tbh – but acknowledged that the goatee was real.
Jeremiah Johnson's size and weight are truly impressive for his age. At age 12, he is allegedly 5-foot-11 and weighs 198 pounds (90kg). Who knows how big he'll get by the time he becomes eligible for college in 2027…