In an age when tech companies are encouraging consumers to constantly buy newer, more-expensive gadgets, one Peruvian company has just a launched a sustainable wooden laptop designed to last at least 10 to 15 years.
In an attempt to bring new and affordable technology to the most remote areas of Peru, the Carrascos —a family made up of computer specialists and marketing experts – created the Wawalaptop, an SBC (Single Board Computer) with a wooden casing that can easily be taken apart for repairs and upgrading. The 0.1-inch (25.65-centimeter) laptop is lightweigh, ultra-portable and very affordable. A Wawalaptop costs 799 Peruvian Sol ($235), and an upgrade, which basically means a better circuit board, can be bought with about $35 on the free market.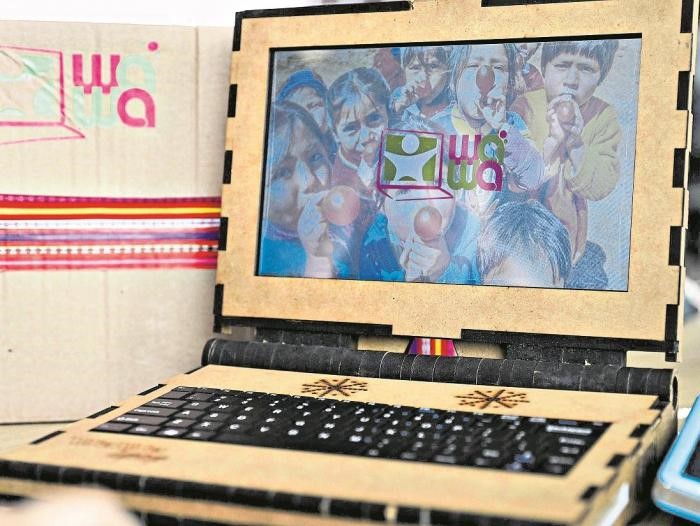 Photo: EFE
"We felt the need to give a little something back to society. So we began with these SBCs and started working to create the first prototype," computer engineer Javier Carrasco, Wawalaptop's technology manager, told Spanish news agency EFE.
The original Wawalaptop was unveiled in 2015, but the 2.0 version, featuring a recyclable medium-density fiberboard (an engineered wood product) casing, and powered by the free Linux operating system, is finally ready to hit the market.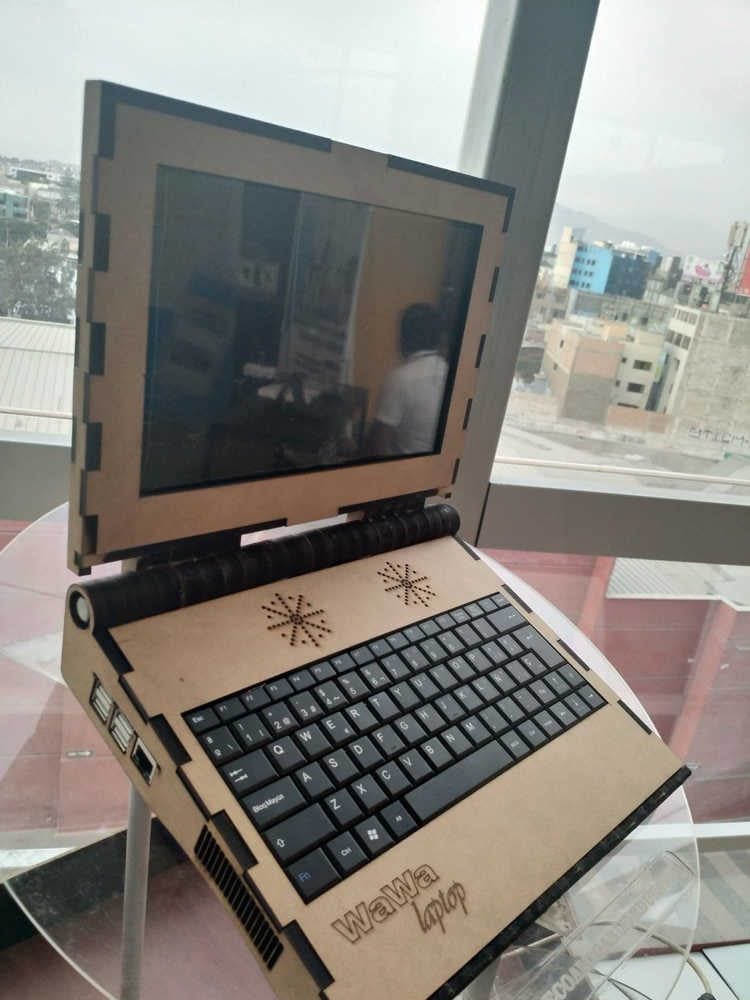 Photo: Twitter
The Wawalaptop supports both regular and solar charging, but its most distinctive feature is the ease with which it can be taken apart. The Carrascos say that that's by design, to encourage users to explore and tinker with the electronic components, allowing them to upgrade when they deem it necessary. Instead of having the throw away the device, they can just replace its obsolete board, and thus use the same device for 15 years or more.
"We want them to be able to be creative with their Wawalaptop, to be able to carry out all the product upgrades. Of course, after having undergone the training so they can do it themselves," Carrasco said. "The idea is that the student in third or fourth grade of elementary school can have this laptop over time. Enter high school with the Wawalaptop 3.0 or 4.0 and then continue to have it in university by simply doing an upgrade."
Apart from affordability and ease of access to technology for children in remote areas, the Wawalaptop, named after the Quechua word for child (wawa), also has a positive impact on the environment, by lowering the amount of technological waste.
No word yet on whether the Carrascos have any plans to launch their wooden laptop outside of Peru.