Photos of a Venezuelan emigrant allegedly chained to his seat at a restaurant in Peru so that he wouldn't walk out without paying have sparked controversy online.
The shocking photos were originally posted on Twitter by a Venezuelan journalist named Luis Martinez, who writes for La Patilla. However, while the article posted on the news website is still accessible, the photos have been removed from the journalist's Twitter feed. Allegedly, Martinez got the photos from a countryman who emigrated to Peru following the longstanding political and social turmoil in Venezuela. In one of his deleted tweets, the journalist claims that the man took the photos himself after being chained to his seat, but asked that his face be blurred out for fear of repercussions in Peru.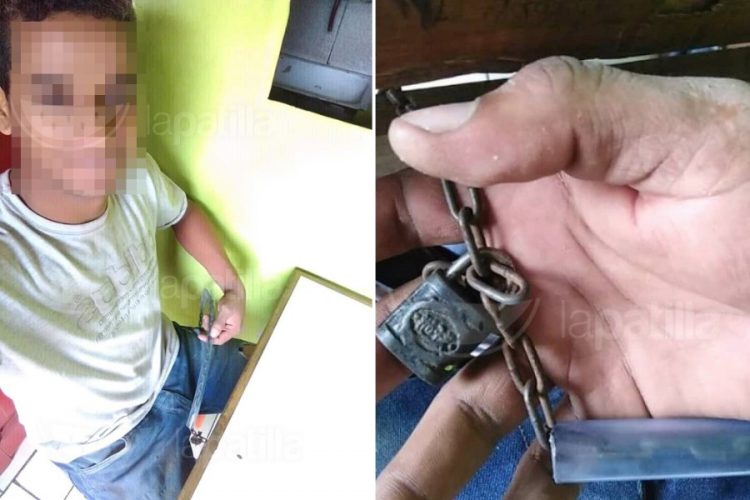 Photo: La Patilla
La Patilla described the photos as evidence of xenophobia and discrimination against Venezuelan emigrants who have been leaving the country in droves, settling in countries like Colombia, Brazil and Peru. Apparently, in this case, the owner of the restaurant wanted to be sure the man paid before leaving, so he just chained him to his seat until the bill was settled.
Many readers called BS on Martinez's story, saying that no one person with a bit of self-respect would accept such treatment, and blasted La Patilla for posting such "fake news" just for clicks. However, in another of his deleted tweets, the Venezuelan journalist said that the man didn't know he was going to be chained to his seat before someone actually brought the chain, and that he just took the photos as evidence and left the restaurant right after. He also confirmed that the information was legit.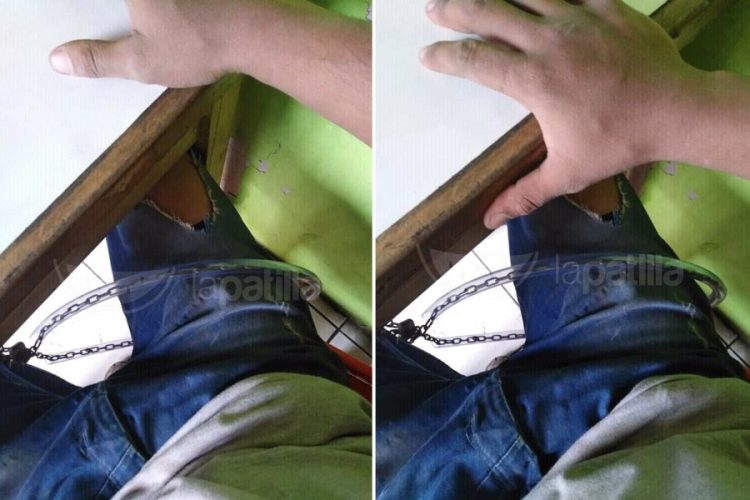 Photo: La Patilla
"I'm offering more information, because certain people have expressed doubts about the veracity of the news," Martinez wrote. "The name of the person in the photos is kept anonymous for fear of reprisals. He claims he didn't know what was going to happen until he was seated. He just took the photos and left, he couldn't even eat. He says he kept the name of the restaurant because he wants to file a complaint about it."
Still, the fact that the photos were deleted from Juan Martinez's Twitter feed is a bit fishy, so take everything with a grain of salt.