Reaching stardom on popular social networks like Facebook or Instagram is relatively easy when you're a successful artist or athlete, but you can also make it big if you're simply a very attractive person, or if you're obscenely rich. But how does a 20-year-old average girl from Warsaw, Poland who posts fairly unimpressive photos of her day to day life get over 100,000 followers on Instagram without even showing her face?
That's the big misery surrounding Natalia Gutkiewicz's success story. In the three years since she's been on Instagram, Natalia has made just 443 posts – pretty low compared to other Instagram stars – which have however attracted 101,000 followers. So how did she do it? Well, the 20-year-old believes that it has to do with the fact that she has never shown her full face in any of her posts. Yes, you can sometimes see one of her eyes, her lips, the back of her head, but nobody actually knows what she looks like. She's usually the one taking photos of her friends, as she considers herself a narrator, and her Instagram account a view of the world through her eyes, but in the few photos she appears in, you never get a good look at her face.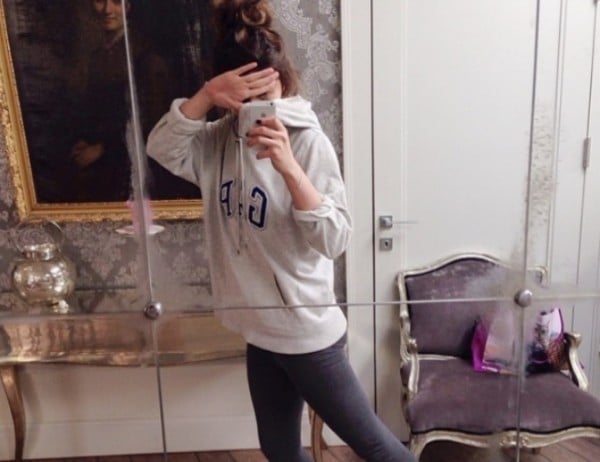 "They always wait for the next photo to see if I finally reveal my face, and I expose a few more centimeters of my face each time," Natalia said about her relationship with her fans, in an interview with Spanish newspaper El Mundo.
"The interest in my account grew day by day, people spent more time on my profile than they usually would, just to see if they could find a photo of what I look like," said Natalia, who despite being one of the most popular Instagram users in Poland has no interest in becoming a recognizable internet celebrity. "I walk a fine line between revealing my private life and not being identified. None of my followers knows for sure what I look like physically," she adds.
A photo posted by Natalia (@gutkaa) on
Another thing that sets Natalia Gutkiewicz apart from other Instagram stars is the spontaneity oozing from her photos. I am not one of those people who take 250 photos of a piece of French toast and then choose the best one to post," she says. "I don't want to come off as a hypocrite, when a photo turns out bad, I take another, but that hardly ever happens."
Despite her reluctance to embrace her online celebrity status, Natalia Gutkiewicz admits that making it on Instagram has changed her life. The social network has become her main source of income as she participates in Instagram advertising campaigns and promotes various brands and products on her profile. Furthermore, her success has helped her secure a job as a social media expert.
A photo posted by Natalia (@gutkaa) on
I guess showing as much of your body as possible is not the only way to become popular on social media. Good to know!