A Japanese man obsessed with women's raincoats has been dubbed 'Raincoat Man' after stealing a total of 360 raincoats over a period of 13 years.
A 51-year-old man was recently arrested in Osaka, Japan, after being identified as the locally-famous 'Raincoat Man', a mysterious thief who authorities had been trying to identify for over a decade. Yoshido Yoda, who worked as a newspaper delivery man, was apparently obsessed with a garment known as 'kappa', a plastic or vinyl poncho worn over one's clothes to protect them from rain. Upon searching his home, police found a staggering number of kappas -360 in total – with the oldest ones having been stolen in 2009.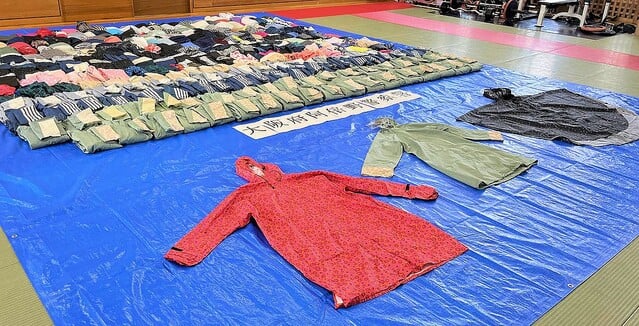 Photo: Osaka Prefectural Police
Sources from Osaka police revealed that Yoda's modus operandi had him following women whom he saw riding bicycles, or simply checking parked bicycles painted in feminine colors and looking for unattended kappas. If he found one, he would snatch it for his collection and then make himself scarce.
Yoshido Yoda started stealing women's raincoats in 2009, but investigators believe that at least 320 of the garments found in his possession were stolen in the last 9 years. He was so good at stealing kappas that he became known as 'Raincoat Man' among those trying to catch him.
Asked why he went for raincoats of all female garments he could have stolen, Yoda said that he got as excited seeing women in raincoats as he did seeing women in lingerie. Police estimate that he caused 1.12 million yen ($7,800) in damages over his 13-year-long criminal career.