A team of Russian artisans from the city of Blagoveshchensk spent three months creating a real-life version of the iconic "Iron Throne" from the popular Game of Thrones TV series. They claim it is the only one in the world made out of actual iron swords, as even the one on the show is made of plastic.
The life-size Iron Throne was created by two blacksmiths, a welder, and a couple of artists, all members of the Association of Artisans of Blagoveshchensk and the Amur Region. In a video showcasing the impressive metal artwork, Vadim Nikolayev, one of the people involved in the project, said that the throne required about a half tonne of metal, which was used to forge 387 swords and a few dozen daggers. Some of the blades were hammered into the right shape to create the seat of power and finally welded together.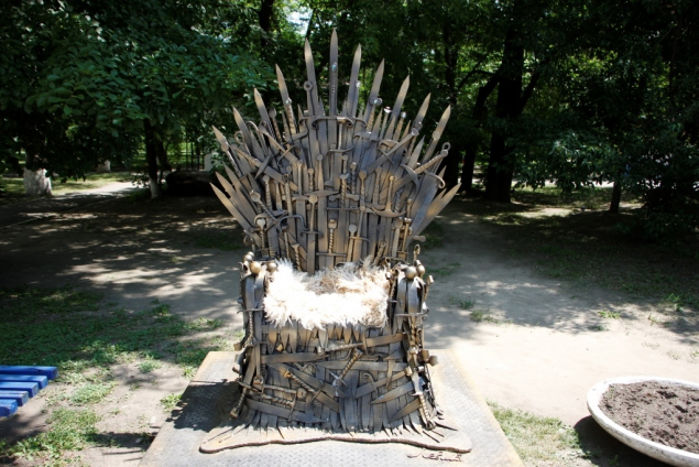 Photo: VKontakte
Taking into account the cost of the materials, the supplies and power needed to forge them, Nikolayev estimates that they spent around 500,000 rubles ($8,000) to create the Iron Throne. He adds that the high cost was worth it to show the world that metal work can be interesting, and hopefully attract young people willing to learn the craft.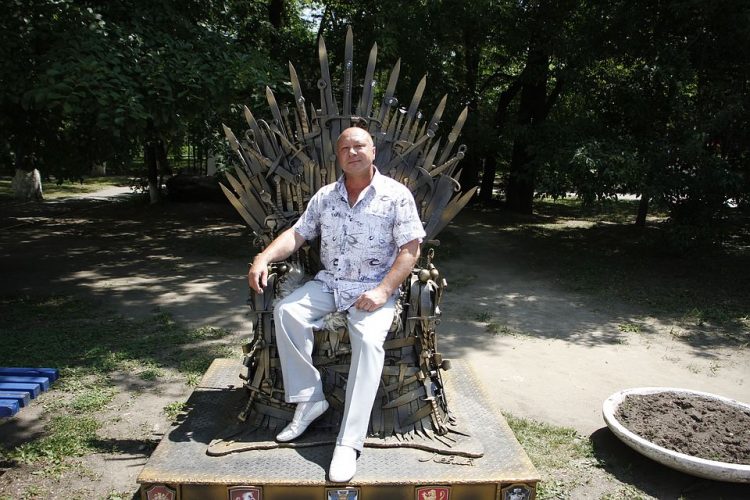 Photo: VKontakte
This real-life version is currently installed in a Blagoveshchensk public park, where locals can sit on it an take photos, but due to the danger posed by the pointy metal swords, it can not remain there indefinitely, at least not unsupervised. It will eventually end up in a local museum or in a shopping mall, but the artisans are also considering taking it on a tour of major Russian cities, including Moscow.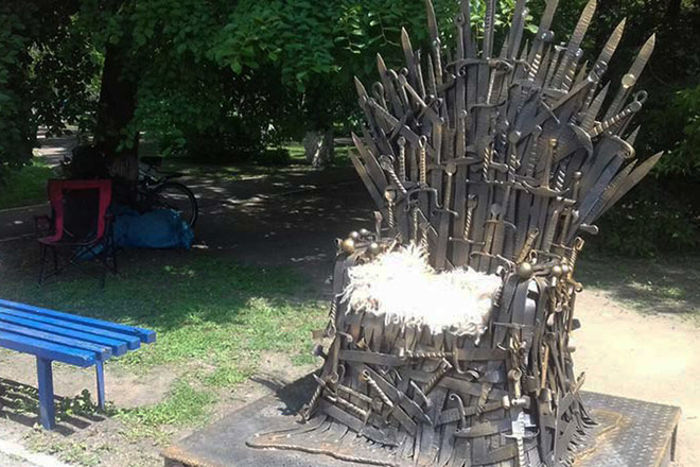 Photo: VKontakte
The artisan association is now putting together the required documents to apply for a Guinness Record, as they claim that their Iron Throne is the only one of its kind in the world. All other life-size replicas, even the one on Game of Thrones are made of plastic or other light materials.
via Amur.info (Russian)