You know you have a serious pollution problem when you have to paint the snow white just to hide the soot and ash covering it. Authorities in Mysky, a town in the Siberian region of Kemerovo, have come under fire after covering a children's snow slide in white paint to make the coal dust from the nearby quarries less noticeable.
Russian media started reporting about the painted snow situation in Mysky a couple of days ago, after a local resident posted video evidence on YouTube. In the now viral video, Svetlana Zelenina demonstrates how merely touching the snow slide with her hands leaves her fingers covered in a sticky white substance, which she believes to be water-based paint. She adds that parents whose children had used the slide reported that it left them looking like "Indians wearing war paint".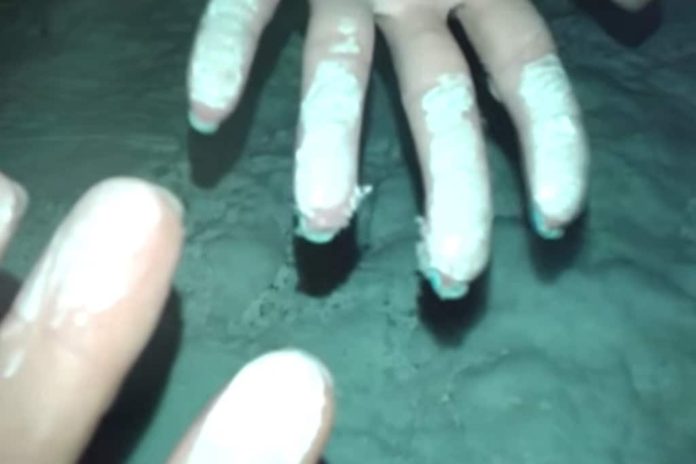 "You can see the stains… It even sticks," Zelenina says in the video, showing the viscous paint on her fingertips.
Apparently, city workers tasked with building the snow slide as a winter attraction for kids couldn't find any clean snow anywhere around town, so they decided to simply paint the polluted snow instead, to cover up the soot and ash from the nearby coal plants and quarries.
As news of the painted snow spread on the internet, the mayor of Mysky was left with no choice but to apologize to the locals, reprimanding the employees of the Office of the Organization of City Improvement for their "creative" solution.
"I apologize to the townspeople whose New Year's mood was spoiled by this," mayor Dmitry Ivanov said in a statement issued yesterday.
This isn't the first time Russian authorities have resorted to paint to conceal a grim reality. Back in 2011, English Russia posted photos of city workers in Saransk spray-painting patches of dirt around a new hospital green to make it look like there was grass there.