Most people go on cruise ships for vacations, but for Mario Salcedo, cruise ships have been his home for the last 23 years, and this continuous life on the water has made him "the world's happiest man".
Calling Mario Salcedo a "super cruiser" would probably be an understatement. The retired financier has been on hundreds of cruises in the last 23 years, and with the exception of a recent 1.5-year break due to the Covid pandemic, he has rarely spent more than a day or two on dry land. A native of Miami, Florida, Salcedo spent much of his life working for a number of large finance companies, including Federal Express, traveling the world and seeing other people have fun. Then, one day, he decided it was his time to have fun, so in 1997 he quit his job.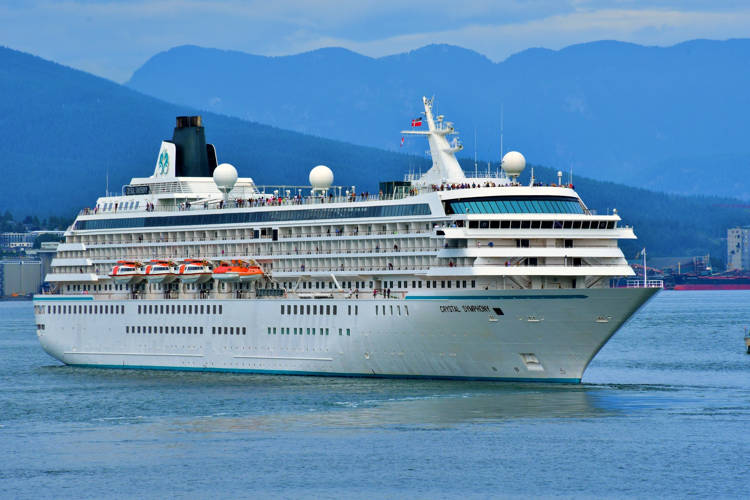 Photo: Dan Kb/Unsplash
"There were all these beautiful people on the beach having a good time.  The only problem was that I was coming in with a suit and tie and a briefcase," Mario told Beyond Ships. "Finally, at 47, I left my job. I left a lot of benefits and money on the table because at 47 you are not vested."
Before quitting his job, over two decades ago, Salcedo had never gone on a cruise, so he booked six cruises back to back, with six different cruise operators, to really get a taste of what cruising was all about. At the end of this experiment, he was convinced that this was the life he wanted to live going forward.
"It gave me a sampling of what cruising was like," Salcedo said. "It confirmed what I had thought and I said 'I really, really want to do this for the rest of my life'".
During the decades of almost continuous cruising on various ships, including Royal Carribean's legendary Voyager of the Seas, Liberty of the Seas or Oasis of the Seas, Mario Salcedo learned that eliminating all "non-value-added activities" – such as taking out the trash, doing the laundry – from his life helped him enjoy the things that really mattered to him, and made him "the happiest man in the world".
For most of us, an exotic cruise is a once-in-a-lifetime experience, but for "Super Mario" Salcedo, it's just daily life. But it never gets old, and he wouldn't dream of going back to life on dry land. In fact, he already has cruises lined up in his schedule until April 2023. Some weeks, he has two cruises booked, so he has to decide which one he wants to go on and cancel the other.
As you can imagine, living on cruise ships virtually continuously can be rather expensive, especially when you've been doing it for 23 years. While Mario Salcedo did get to save a pretty penny during his days as a corporate financier, he still has to work today in order to support his lavish unique lifestyle. He manages investment portfolios for private clients, but he gets to do it from the comfort of a cruise ship pool deck, so he never complains about it.
After being aboard cruise ships for so long, Mario says that on the rare occasions that he goes on dry land, it just makes him realize that he doesn't belong there anymore.
"I'm so used to being on ships that it feels more comfortable to me than being on land," he told All Things Cruise.
Mario Salcedo seems like the kind of person who would feel right at home aboard The World, the largest, oldest and currently only active residential cruise ship on Earth. But he likes to go on different ships, so he'd probably get bored of this one ship very quickly.